Not all heroes wear capes.
In fact, some can be found in the Kmart Mums Australia Facebook page, casually upcycling old fridges to look very expensive indeed, darling.
Gypsy Hughes shared her incredible handiwork to the members-only group, using only some rose gold contact, scissors, and a whole lot of patience to transform her old tired appliance.
What once was your average white fridge, Hughes changed to look like something absolutely Instagrammable (absolutely not a word, but we'll make it one for the sake of this beautiful fridge).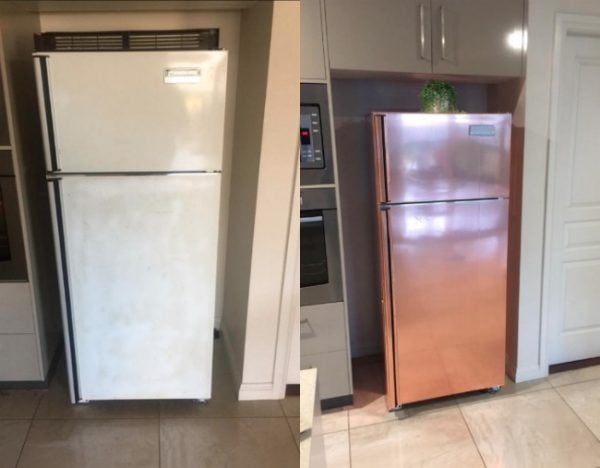 UM, WOW. 
"Upcycled a fridge I bought at a garage sale," she posted on the page. "Rocking the rose gold."
The contact was only $5 from Kmart and in her opinion (and ours), definitely worth it.
For any parent or kid who would spend hours during holidays attempting to contact their books, and also having a tantrum because of all the bubbles, this is one grand feat.
Hughes did say that it took a day and a half to complete the project after the first go was too lumpy.
This week, another mum made headlines for her $8 Kmart hack where she created a sandpit from a tent that was brilliantly sun-proof.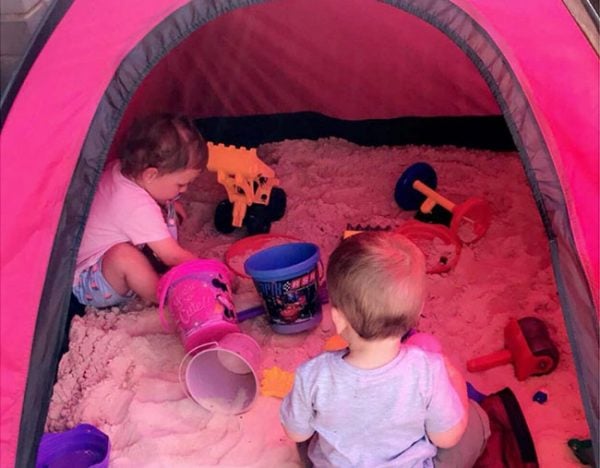 Too. Bloody. Good.
Want more home hacks? Listen: Shelley Craft has one tip to styling your home: