Not all heroes wear capes.
In fact, some can be found in the Kmart Mums Australia Facebook page, casually upcycling old fridges to look very expensive indeed, darling.
Gypsy Hughes shared her incredible handiwork to the members-only group, using only some rose gold contact, scissors, and a whole lot of patience to transform her old tired appliance.
What once was your average white fridge, Hughes changed to look like something absolutely Instagrammable (absolutely not a word, but we'll make it one for the sake of this beautiful fridge).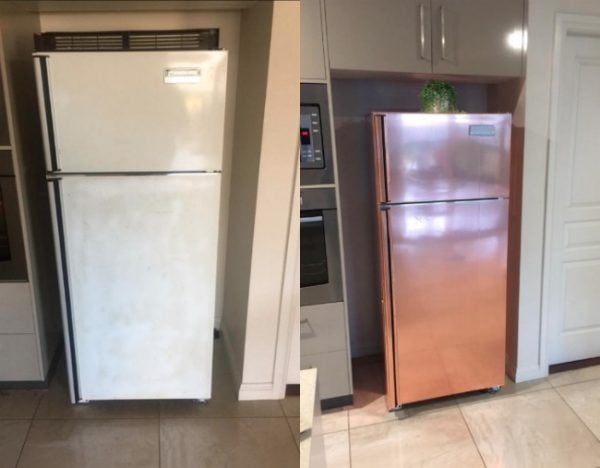 UM, WOW. 
"Upcycled a fridge I bought at a garage sale," she posted on the page. "Rocking the rose gold."