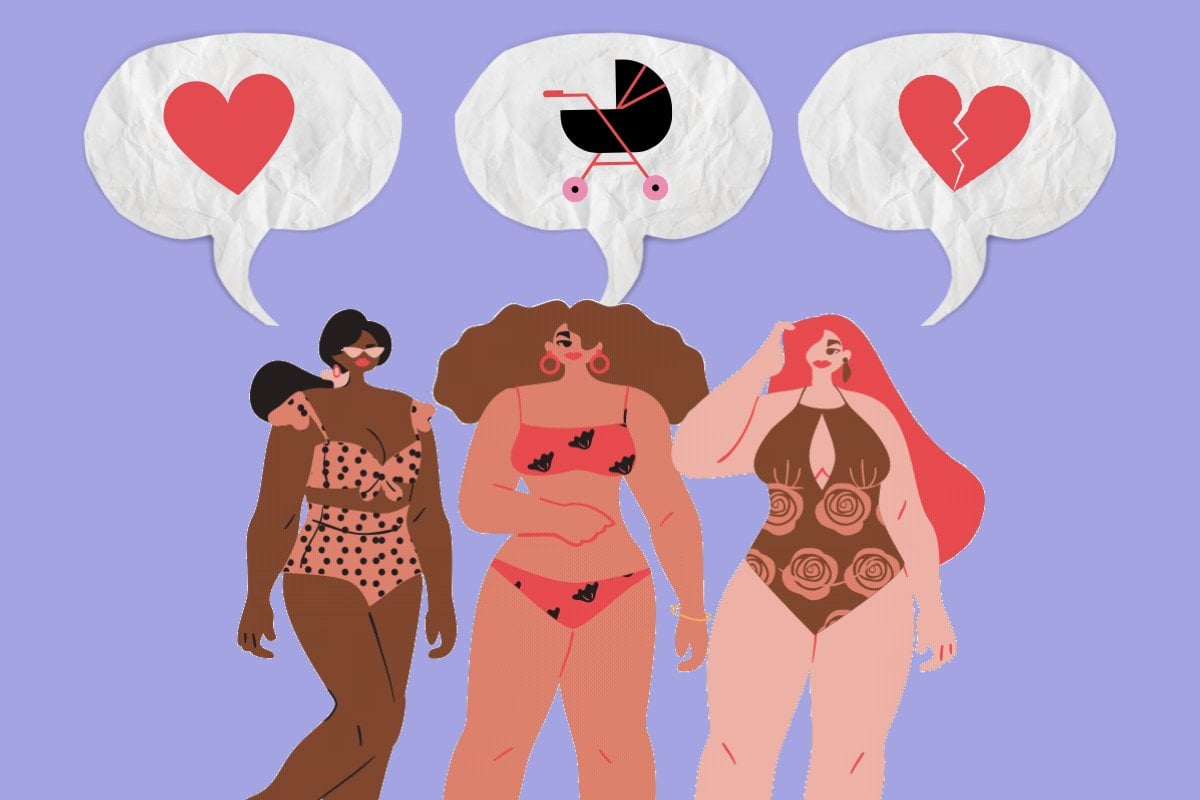 This post deals with domestic violence, and may be triggering for some readers.
Mamamia's Confessions series asks women to share what they'd say to the people closest to them, if they could do so anonymously. What would you tell your parents? Your manager? Your partner? It could be a secret you've been holding onto for years, or something that's on your mind right now. Nothing is off-limits. 
This week, we asked 50 women the one thing they'd say to their ex anonymously. Here's what they told us.
Moving on.
"You're a coward and didn't deserve me. Thanks for removing yourself from my life."
"You taught me so much, none of it good. You are the reason that I am sober."
"Thank you for cheating. I needed an out. My life only got better from the moment you weren't in it."
"I forgive you but I won't forget. You taught me how abuse can be sickly sweet affection just as much as it can be dark and physical. Never again. I've learnt so much. Thank you."
Watch: Mamamia employees confess things their partners don't know. Post continues after video.
"It was some of the best years of my life, thank you."
"You were really bad at sex. I'm glad I got to find that out."
"Thank god you're not in my life."
"It took a while to realise but my life is so much better without you in it."
"I want to hate you because you caused me all that pain and heartache when you left. But actually, how lucky am I to have had something that made saying goodbye so hard?!"
Toxic relationships.
"You broke me like no other; you are a coward."
"You never deserved the love and respect I gave. I wish I had invested that love and respect into myself."
"You will never know how much you hurt me."
"You have made me afraid of men and I have to live with what you did to me every day."