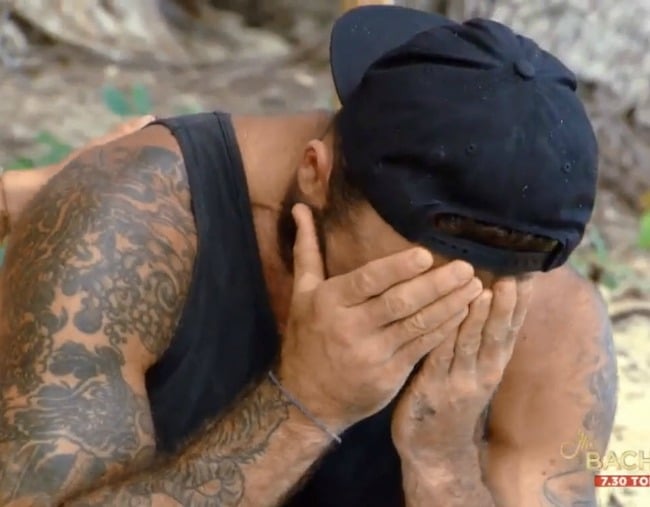 Last night's episode of Australian Survivor gave fans one of the show's most tender moments so far.
When the Champions won the first challenge, they were rewarded with gifts from their families including keepsakes, toys and photos.
Commando Steve's gift from his wife, Michelle Bridges and his children Ella, Brianna, Jack, and two-year-old Axel included drawings, messages and photographs that left the ex-military man in tears.
We must admit our eyes were a little bit damp as well.
As he opened the gift, the normally stoic and reserved former army commando broke down while reading a questionnaire his seven-year-old son Jack had filled out.
You watch the emotional moment right here:
"One from Jack where he has 10 to 15 questions on there. The one that really hit me was 'what makes your daddy special?'" Steve said to the camera.
"I can't say this without crying – because I love him."
"My kids really mean the world to me. I think that's something I've searched for – not that I needed to search for – my whole life is love and acceptance."
And stop it, because now we're all crying.