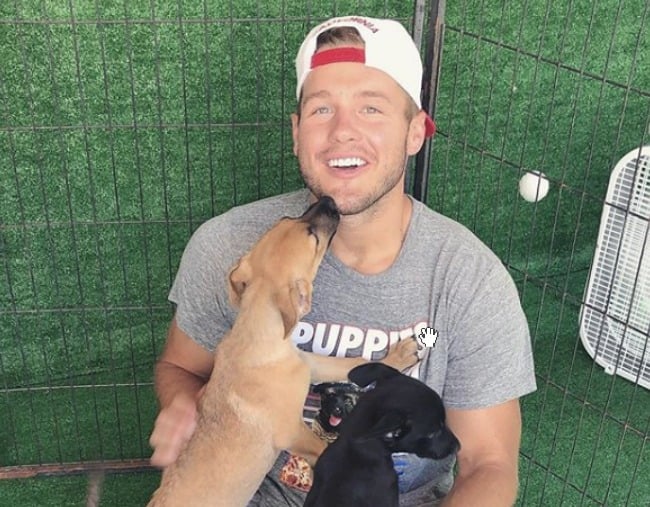 The announcement of the next Australian Bachelor or Bachelorette is one of my favourite times of year apart from the actual finale of the show, and I don't even care how sad that sounds.
Well across the pond in the US there has been a very different reaction to this year's Bachelor announcement.
US television network ABC yesterday revealed retired NFL player Colton Underwood as the season 23 rose distributor, and America has officially lost it.
Why?
Well, mainly because it's his third time on the show.
Underwood first appeared on Season 14 of America's The Bachelorette, where he famously opened up to Becca Kufrin about being a virgin.
The 26-year-old left the show in the final four and went on to appear on Season 5 of The Bachelor in Paradise, which is currently running in the US. He was eliminated on Monday night after a brief romance with contestant Tia Booth.
During his time on both Bachelor instalments he was very outspoken about the fact that he's a virgin, and the fact that he's never had sex, because – yes – he's a virgin.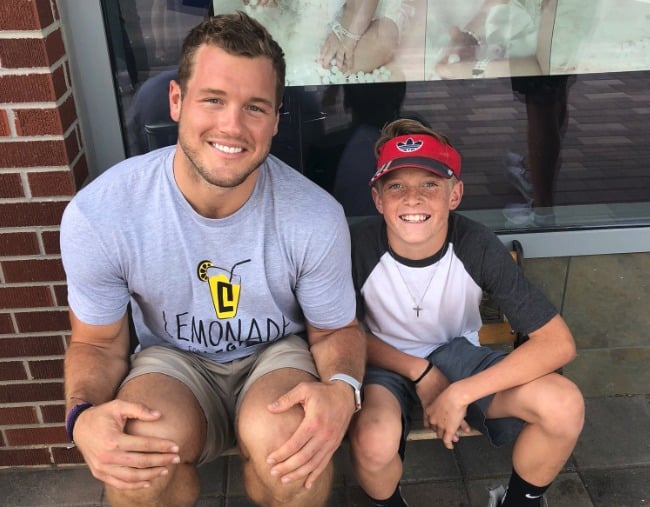 He told Good Morning America that he's "ready to settle down" after lucking out twice in the franchise and said he's "looking forward to being engaged and getting married shortly after that". We bet.
A source from US television network ABC said the 'Virgin Bachelor' who loves puppies was the "safest pick" because he "screams wholesome, middle America".
Well that sounds...terrifying.
Twitter obviously exploded after the announcement, with fans of the show complaining that Underwood has been boring to watch on television, and criticising the network for using the virginity card as a ratings grab.
Here are some of the best reactions:
take a shot every time they mention he's a virgin #TheBachelor https://t.co/qEOVpNiiso

— christian (@cghoop7) September 4, 2018
Colton Underwood Is The Next Bachelor Because Apparently 'The Bachelor' Producers Hate Us https://t.co/BGEFxWK4yP

— buzz Machine (@buzzMachine1) September 4, 2018
"IT IS COLTON UNDERWOOD" pic.twitter.com/P44QpAdjVW

— katiebuutttttttssss (@y2k_atie) September 4, 2018
Raise your hand if you're still shook af that Colton Underwood is the bachelor ????????‍♀️

— Tiffany Tan (@OhHeyyTiffany) September 4, 2018
We want Jason to be the bachelor not Colton again. He must not have a job

— Bonzao5 (@Bonzao5) September 4, 2018
Booo!!! Nooo! @BachelorABC Well, here's another Bachelor season I WON'T be watching! First boring Arie (sorry dude) & now the great Flip-Flopper No personality Colton? #BachelorNation is Not happy!
⚡️ "Colton Underwood is the next Bachelor ????"https://t.co/KfXUo5cHg8 pic.twitter.com/tzb9gspi7y

— Gwyneth Jones (@GwynethJones) September 4, 2018
@BachelorABC Really had one job. Their one job was to pick someone interesting to be the bachelor And apparently what they find interesting/controversial is being a virgin. #getouttahere #its2018 #TheBachelor ????????????‍♀️

— jillmarie928 (@jillmarie928) September 4, 2018
Just not ready to watch a full season of a dude talk about how he's a 26 year old virgin #thebachelor

— tori (@toriwainscott) September 4, 2018
His Bachelor in Paradise fling Tia Booth even weighed in:
Congratulations @Colt3FIVE ???? I hope your season is full of protein powder, puppies, and naps! #TheBachelor

— Tia Booth (@tiarachel91) September 4, 2018
Mate, just get on Tinder.
Calling all expecting Mums or Mums with kiddies 5 and under. We need your help!
Plus, you get the chance to win one of THREE $100 gift vouchers. Take our quick survey now.