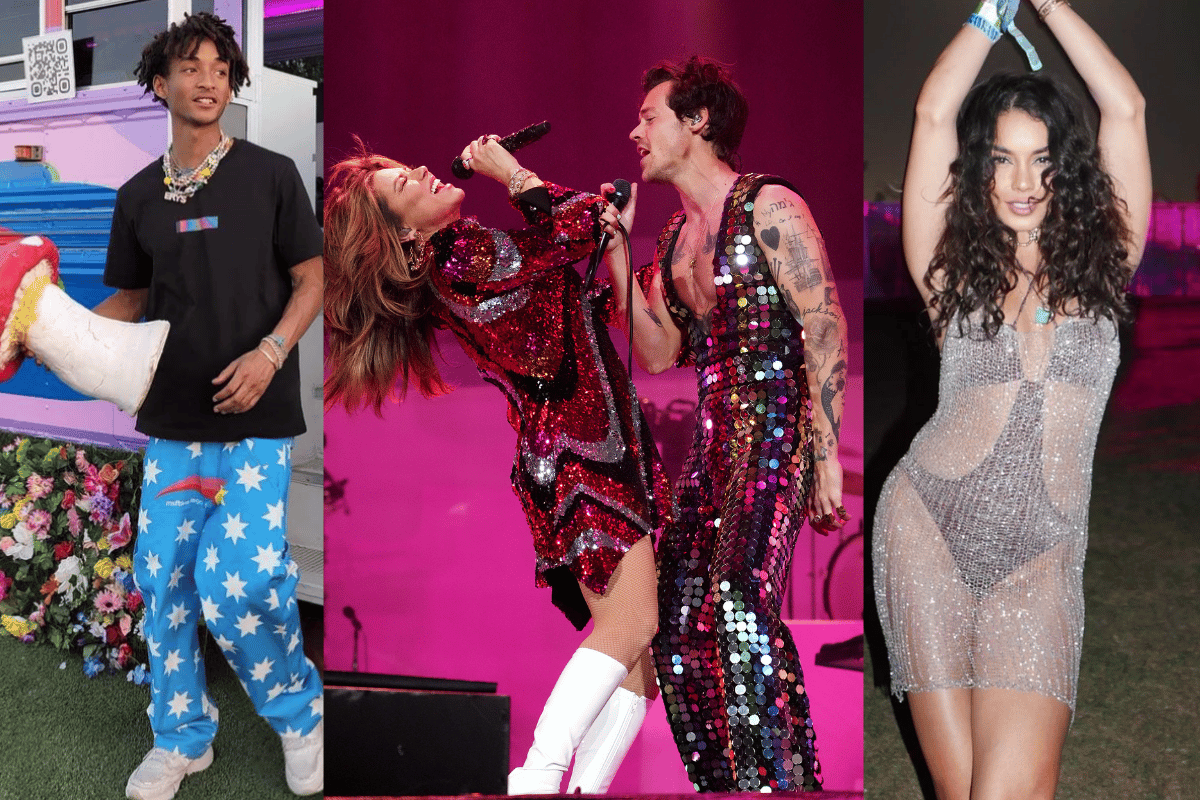 Fashion for many is a way to express yourself, have some fun and revel in a bit of escapism. 
And Coachella 2022 is looking like the perfect place for festival-goers to up their fashion game once again.
After three years of limited travel and cancelled gigs, the California-based music festival is set to attract approximately 250,000 attendees over the next week or so, bringing with it a massive boost of inspiration for the fashion industry.
And over the weekend, celebrities have swung into full action, kicking off the Coachella fashion parade. 
But there has been a slight shift in how people are dressing now, with a push away from the classic Bohemian style, to more of a focus on individual style. So does the pandemic have something to do with this?
Watch Fashion Crimes: Festival Chaps. Post continues below.
For many people, they have gone one of two ways in their fashion post-pandemic - 100 per cent comfort and cosiness or full-blown dopamine dressing. And honestly, both sound amazing. 
As for what dopamine dressing is, it's all about throwing on something bright, colourful or patterned to help lift your mood or express yourself. For some, getting dressed up and putting a bit of fun makeup on each day during lockdown was a way to cope and bring structure to the day. And lots have carried this well into post-pandemic life too, wearing what makes them feel happy and unique rather than sticking to rigid fashion trends.
It makes sense why lots of celebrities have gone full-out in their Coachella outfits this year. We've seen plenty of rainbow sequins, neon, sparkles - and some printed sweat pants!
So without further ado here are some of the best celebrity looks so far at Coachella 2022:
Paris Hilton.