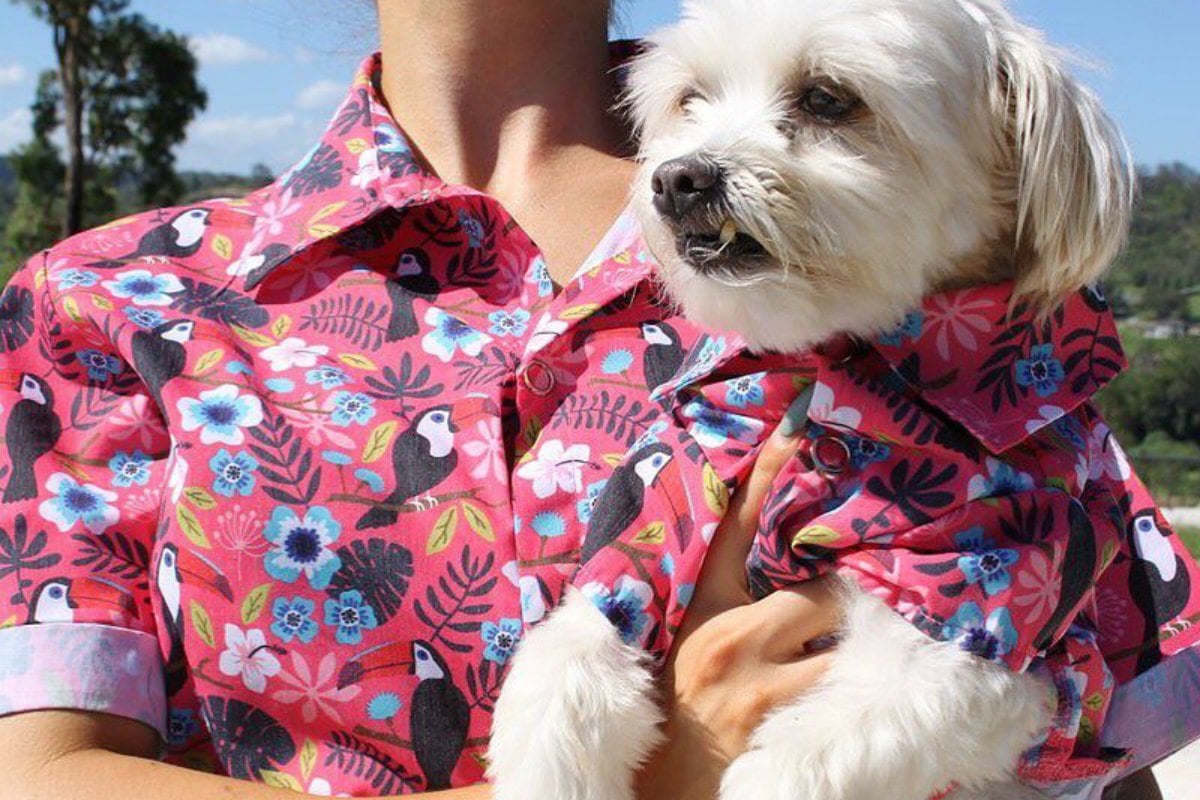 Attention dedicated dog owners everywhere: Matching outfits now exist for you and your four-legged pal and this might just be the greatest news story of 2018.
Aussie Lady Start Up Pablo & Co offer a range of dog friendly clothing and accessory choices, with a matching option for humans so you can take your pet parenthood to the next level.
At the time of publishing, express postage is still available for delivery before Christmas Day, but be quick, because time is running out.
The unisex human shirts will cost you $69.96 and come in sizes XS to 2XL, and their doggo attire is equally as size inclusive. Prices for the pet clothes range from $42.95 for sizes XXS and XS, $44.95 for small, medium and large, and $49.95 for XL and 2XL sizes.
Now onto the prints, because they are fantastic.
There's four designs available to suit a range of tastes. You can choose from a pink or green tropical toucan pattern, or go for something a bit more quirky in the form of their fruity banana print or 'Alligator BBQ' shirts.
Whichever option you choose, you and your pooch are guaranteed to be the belle of the dog park.