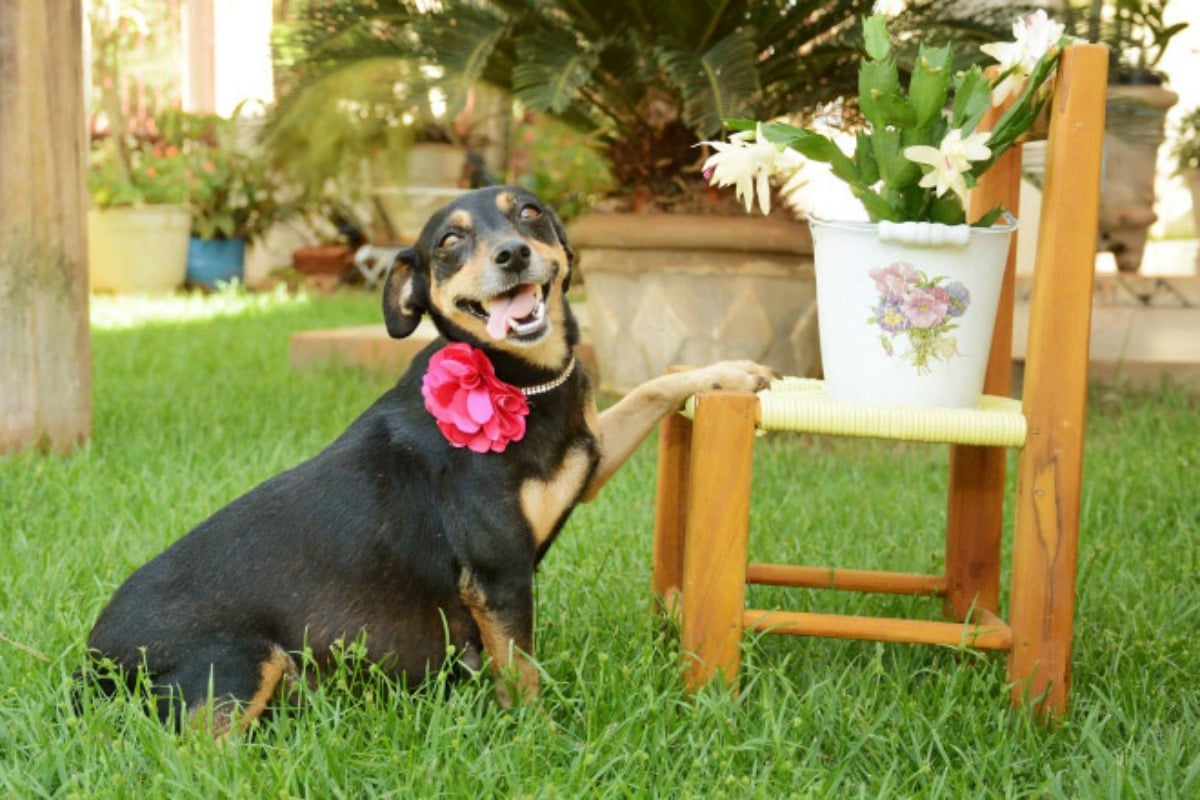 Just when you thought you'd seen it all, we found a dog maternity photo shoot.
Yes, you absolutely read that right.
A dog maternity shoot.
For decades, photographers have been tasked with documenting the beauty of pregnancy through maternity shoots.
But honestly, nothing, nothing, beats this.
Wearing a pearl collar featuring a pink flower, pregnant doggo Lilica was captured showing off her adorable pregnant dog belly.
The whole thing is just utterly ridiculous and completely amazing all at once.
You can take a look at the glorious pictures taken by Brazilian photographer Ana Paula Grillo below.
Just try to remain calm.