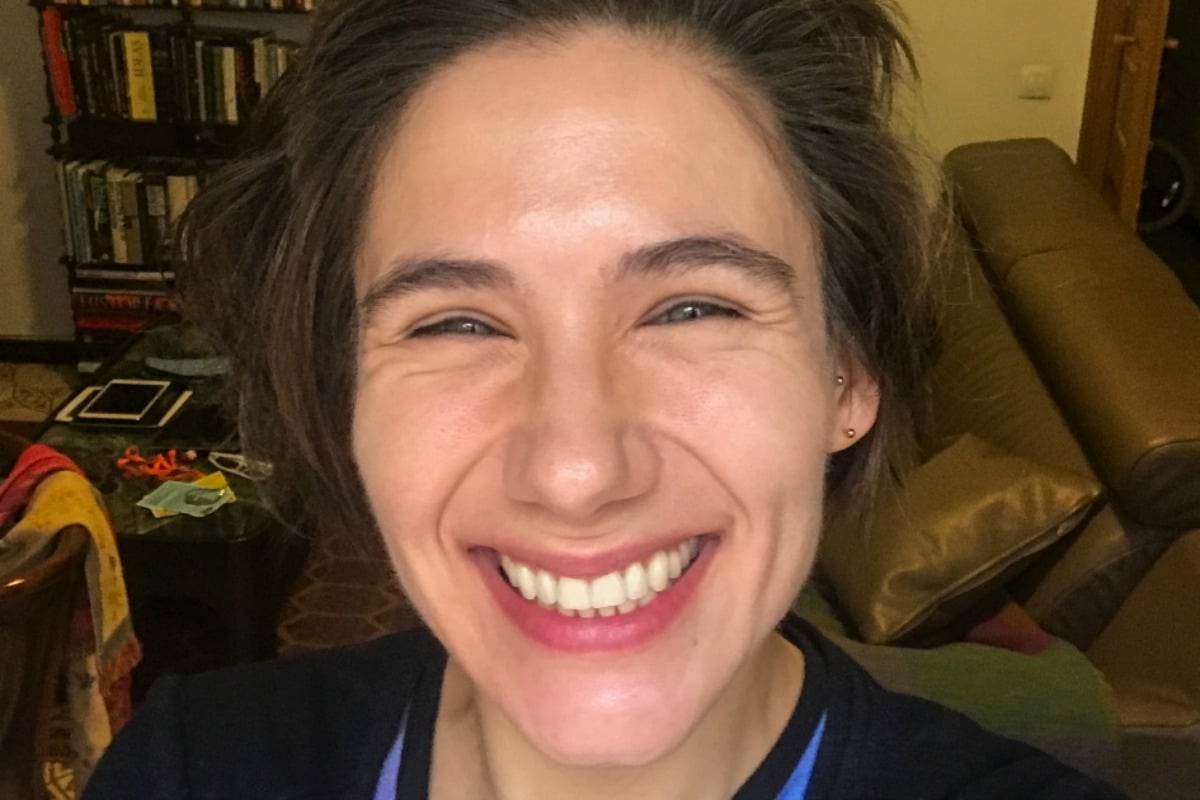 While many of us rely on family, friends, exercise or mindfulness to manage our busy and often stressful lives, sometimes we need a health professional to help us stay mentally well.
A good psychologist can be transformative; providing ideas and strategies to ensure we survive the bad times and thrive during the good.
Mamamia spoke to a group of women about the smartest advice they received from their psychologist or health professional and we have assembled the very best.
How to talk to people with anxiety. Post continues below.
"Thoughts are not facts," Kate.
Aside from the Cognitive Behavioural Therapy (CBT) strategies my psychologist gave me to help with my fear of flying, the most useful was the suggestion to write down safety statistics for air travel and take it with me. As a catastrophiser, one sentence that also really stuck with me regarding my anxiety was, 'a thought is just a thought, it's not a fact'.
"Defy self-criticism," Helen.
I am very self-critical and my psychologist said, 'if you spoke to your friends the way you speak to yourself, you'd have no friends left.' It really made me think!
Regarding other people's behaviour towards me a career coach once said, 'you can't change someone's behaviour towards you, but you can change the way you react and respond.'
"You deserve to be okay," Bec.
After eight sessions with my psychologist, I was through the worst of the drama and feeling happy and strong. I said I wasn't sure I had anything to talk about that day; we'd been through the tough stuff and I wasn't in the head space to go over it again.
She said that it was okay to talk about the good stuff too, sometimes it's harder to process. It totally floored me. I found it scary to be okay and I was worried it may not last.
"You are not crazy!" Danni.
I saw a psychologist about a broken relationship with my father and it was the best thing I ever did.
The psychologist said 'you are in control of the relationship you would like to have with him. If you want to see him then you do it on your terms. If you don't that's also okay.'
He also said, 'you need to lower your standards of what you expect from him. He's not the father figure you want him to be. Once you lower those expectations, you will not have such high hopes.' This helped a lot and I think it applies to many other relationships.