For several years now, there has been a rise in the number of citizens protesting for greater action on climate change. We've seen these protests across the world and throughout Australia.
But as of recently, some of these protests have been garnering more criticism and controversy than support. 
The backlash has been so incredibly swift, that consequences for some climate change activists are becoming harsher for those who disrupt roads, government work, infrastructure or public transport. And in Australia, NSW is leading the push by enacting new legislation this week that includes fines of up to $22,000 and a penalty of up to two years in jail.
And although there's no denying that some of these protestors have caused significant disruption and risked their own lives in the name of climate activism, it has left a sour taste in the mouths of some who view the laws as "deeply anti-democratic".
Watch climate change protests in action. Post continues below.
Firstly, what exactly does a "disruptive" protestor mean?
At the heart of Australia's democracy is the right to freedom of assembly and association. What this means is that Aussies have the right to meet/assemble and engage in peaceful protest. 
Examples of peaceful and lawful protest include authorised protests, many of which often have an organised permit to peacefully protest and provide notice to the government, in order to avoid potential legal ramifications. 
But when we hear stories of people gluing themselves to roads, others staging sit-in protests in busy CBD streets, and some stopping freight trains by sitting on them and refusing to get down - these are considered "disruptive". And it's people who engage in these sorts of protests, that might find themselves at risk of facing serious penalties.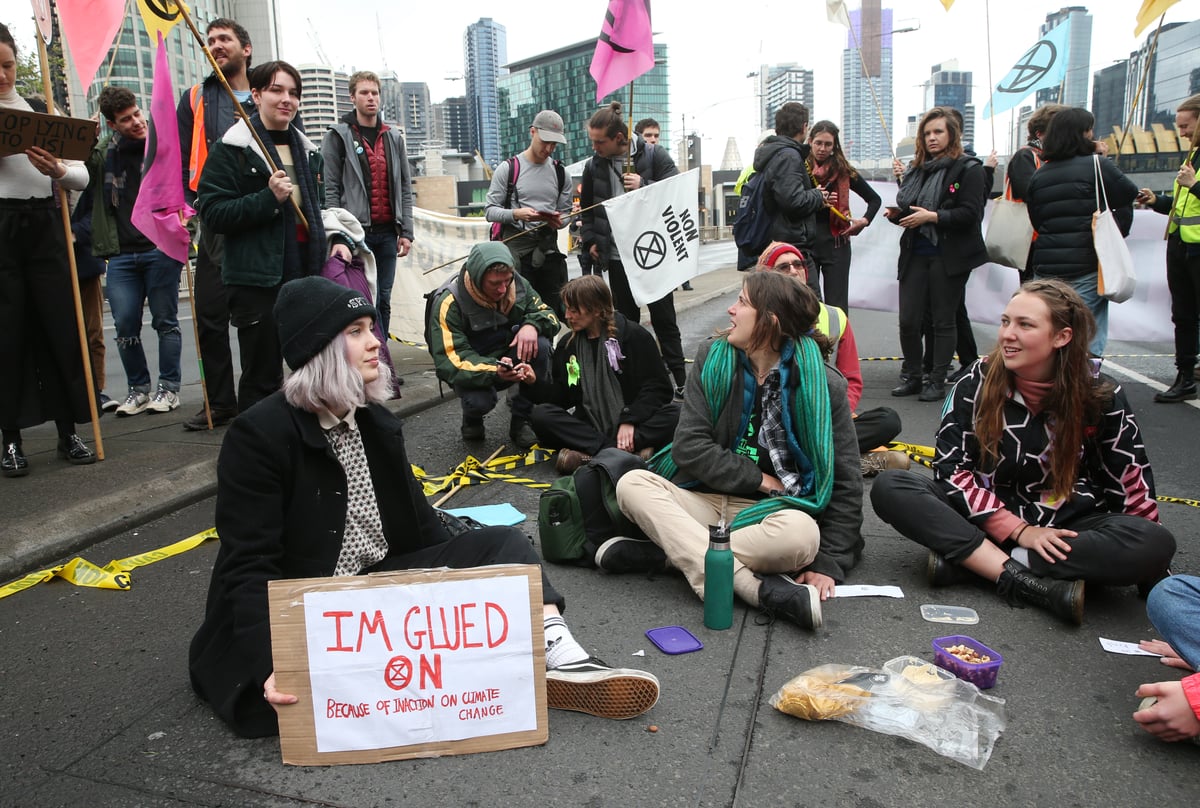 Extinction Rebellion protests in Melbourne. Image: AAP. In the last month, Blockade Australia has been causing controversy, a group that labels itself as "resisting Australia's climate destruction with organised disruption".