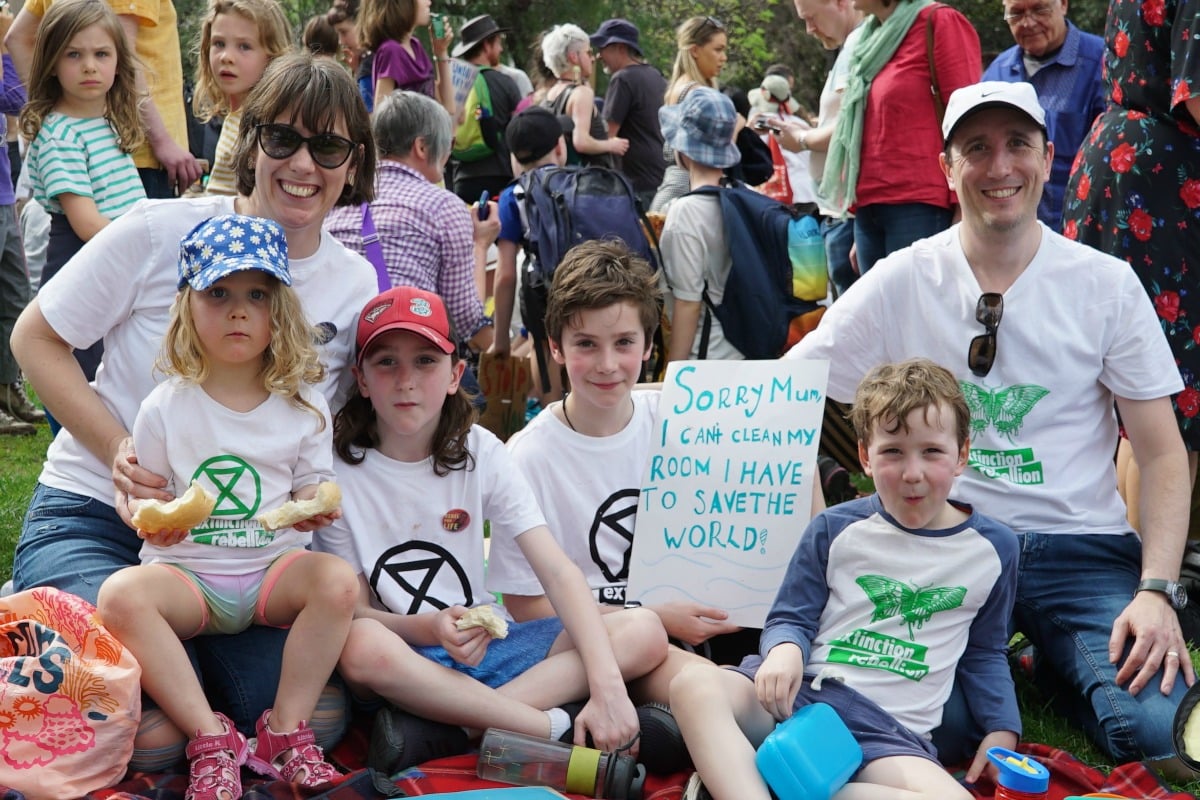 I am 40 years old. I have four young children. I work full-time as a clinical neuropsychologist. And I fully support Extinction Rebellion protesters shutting down streets and blockading bridges across the country. Why? Let me explain. 
For the past 10 years or so I have become increasingly concerned about climate change. I've been recycling. I started composting. I use a keep cup. I sign online petitions and go to rallies. I thought I was doing everything I could. I was wrong. 
The lightbulb moment for me came earlier this year just after the election. I had been hearing about the 'climate crisis' as it was now being called, and so I started reading more about it. I discovered the experts are united in telling us that we are facing a world where billions could die over the next 80 years if we do not act decisively within the next eight years. This is their best-case estimate. The worst case is human extinction. 
Watch news coverage of the Extinction Rebellion protest in Australia. Post continues after video.
I despaired. When well-meaning friends and family asked my children 'what do you want to do when you grow up?', I would leave the room in tears.  
And then one day, I read this Australian Breakthrough paper which outlines the likely scenario for 2050 if we do not change the carbon-emitting path we are on. Increasingly severe bushfires and floods, more frequent heatwaves and droughts, food and water shortages resulting in skyrocketing prices and sea level rises displacing billions of people. 
And the author of the foreword to this report? Admiral Chris Barrie, former chief of the Australian Defence Force. Hardly a raging leftie.   
The images this report conjured for me were so terrible, so jaw-droppingly unjust, and it was imagining my own children in this future that spurred me into action.