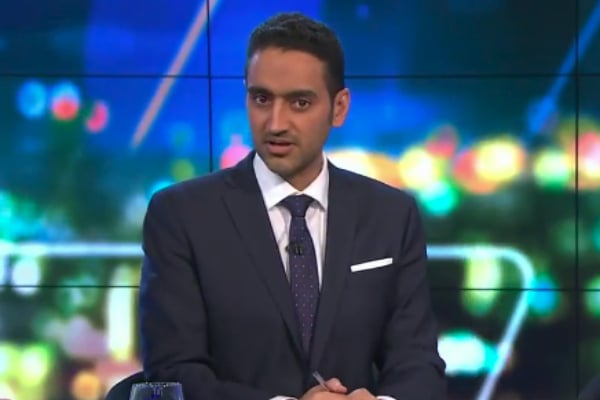 Journalist Waleed Aly says the great amount of footage that surfaced within moments of the Sydney CBD stabbing on Tuesday afternoon is "traumatising".
One woman was killed and another seriously injured in the rampage, allegedly perpetrated by a 20-year-old man who has been identified as Mert Ney.
Numerous videos of the man's attack emerged on Twitter including footage, belonging to Seven News, that followed the man – wearing a top stained in blood – jumping on top of a car and waving his kitchen knife.
The Project Panel on the Sydney CBD shooting. Post continues after video.

Other vision shows the moment he was apprehended by bystanders, who used a chair and a milk crate to restrain him before the police arrived. One man can be heard screaming at the suspected murderer: "They are people you just stabbed… I'll kill you right now".
Discussing whether the footage being posted to social media is a "good thing or a bad thing" on The Project, Carrie Bickmore said, "It must obviously help with investigations and stuff, but seeing it all unfold … I don't know".
"I do feel like we're being traumatised by watching it," Aly said of the footage."I'm not sure that trauma helps us in any way, does it really? Can you think of a way it would?"
Aly also reflected on what he would do had he been a bystander witnessing the crime, saying he isn't sure he would be as brave as the men who have since be hailed as "heroes".