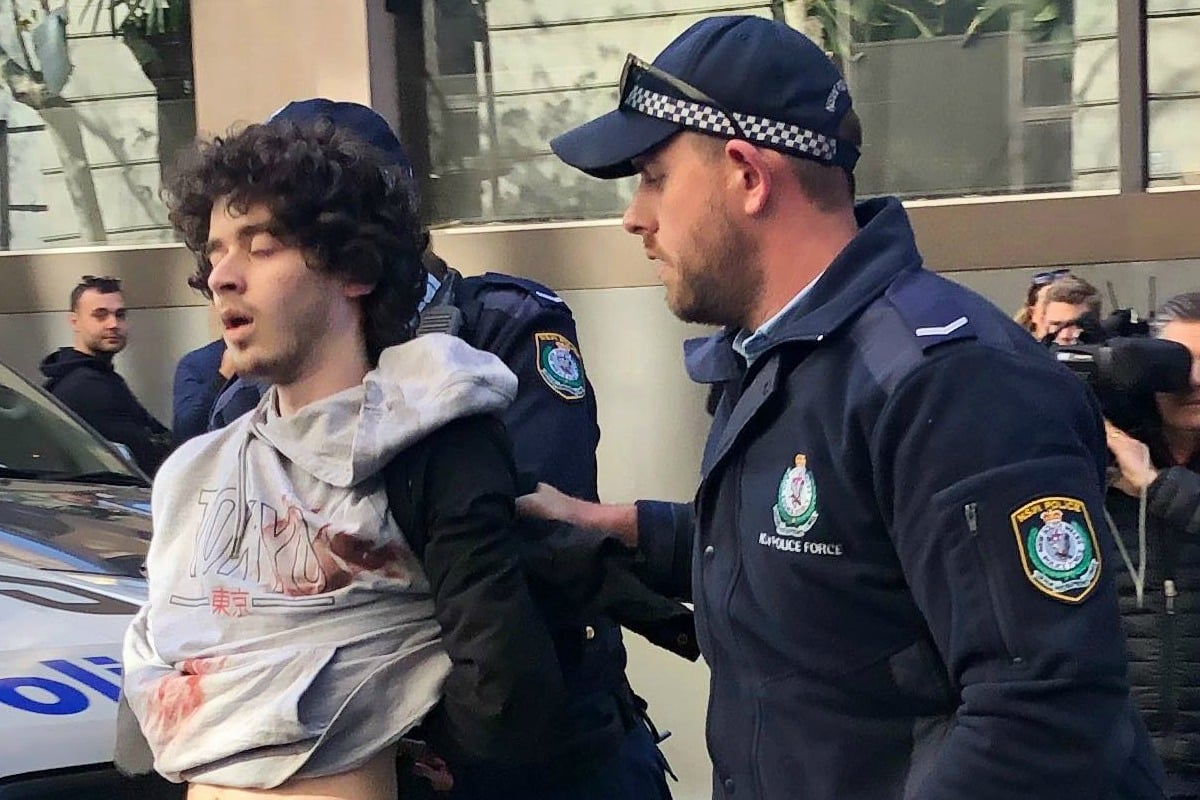 -With AAP.
UPDATE: The victim of the Sydney CBD attack has been identified as 24-year-old Michaela Dunn.
A 20-year-old man is expected to be charged after he allegedly killed a woman in an apartment, before he went on a stabbing rampage in Sydney's CBD.
NSW Police Commissioner Mick Fuller said Mert Ney is expected to be charged with murder, as well as serious assault, after he unleashed a "terrifying carnage" in the city on Tuesday afternoon.
Ney allegedly stabbed a 41-year-old woman in the back at the Hotel CBD and then tried to stab countless others as he wandered the streets before being detained near Wynyard station.
The woman is in a stable condition in hospital.
The body of a woman was subsequently discovered at a Clarence Street apartment with Fuller stating the homicide and stabbing were linked.
Fuller said Ney was at the apartment for "business purposes". It's been reported the 24-year-old victim was a sex worker.
A lone actor.
Fuller says the rampage was "not currently classed as a terrorist incident" by authorities and the "lone actor" had no links to terrorist organisations.
The 20-year-old did, however, have "some ideologies in relation to terrorism" and the Joint Counter Terrorism Team will examine if the terrorism threat needs to be reassessed.
"There was certainly information found on him about other crimes of mass casualties and mass deaths around the world," Fuller said, adding the material was discovered on a USB drive.
Video footage shows Ney, who was armed with a large butcher's knife, yelling "Allahu Akbar" while wandering the CBD. He also jumped on top of a car and called on police to shoot him.
Known to police.