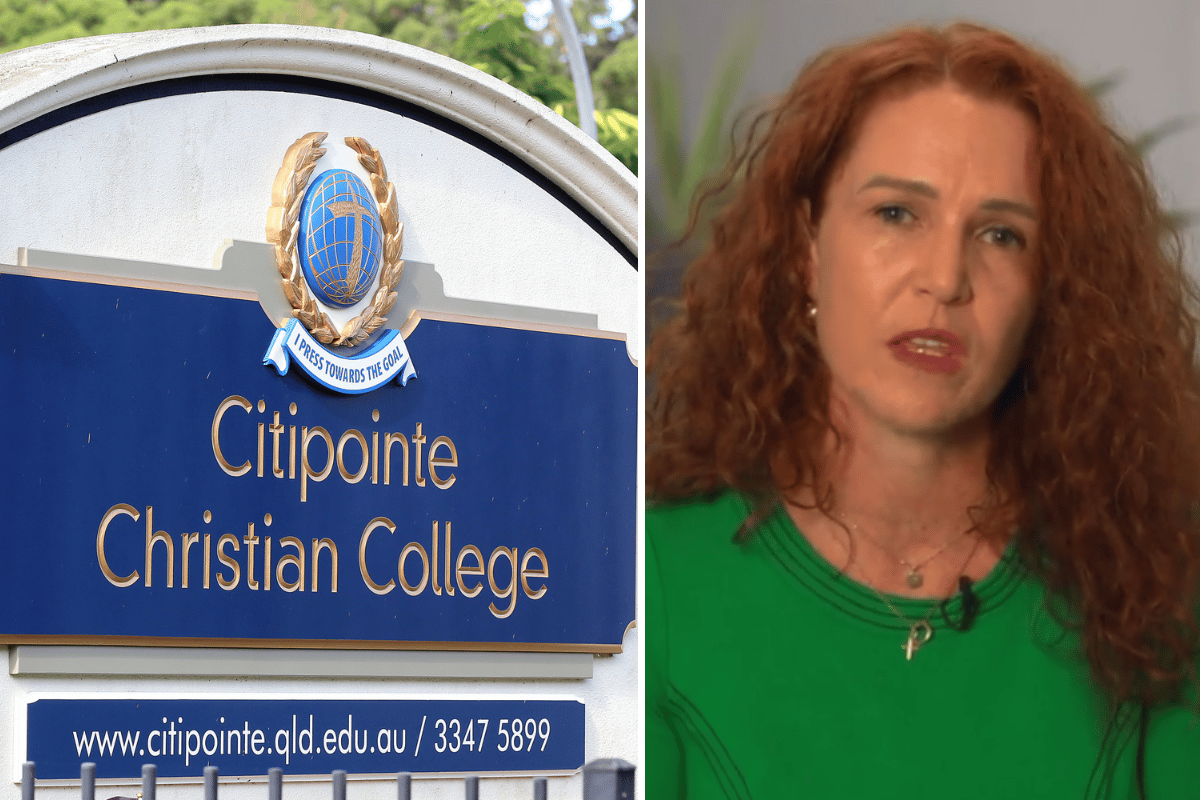 A Christian college in Brisbane has sparked major outrage after releasing an enrollment contract that labels homosexuality a 'sin' and states students will need to identify as their birth gender.
On Friday, Citipointe Christian College in Carindale requested that parents sign an amended enrollment contract with the controversial new clauses, just days before school returns.
In the contract, the college "acknowledges the biological sex of a person as recognised at birth and requires practices consistent with that sex" and "will only enrol the student on the basis of the gender that corresponds to their biological sex". 
In a separate clause, the school says they have "the right to exclude a student from the college who no longer adheres to the college's doctrinal precepts including those as to biological sex". 
In a "Declaration of Faith" attached to the contract, which parents must agree with to keep their child enrolled, the school labels homosexuality and bisexuality a 'sin' which is likened to bestiality and incest.
"Any form of sexual immorality (including but not limited to; adultery, fornication, homosexual acts, bisexual acts, bestiality, incest, paedophilia, and pornography) is sinful and offensive to God and is destructive to human relationships and society," the declaration reads.
Within days, the contract was met with widespread backlash, driving former student, Bethany Lau, to create a Change.org petition "to show Citipointe that we will not stand for such blatant transphobia or homophobia".
"Citipointe is using their religious beliefs to openly discriminate against queer and trans students, as well as threatening to take away their education," Lau wrote on the petition, which has amassed over 109,000 signatures at the time of publication.  
This is part of a 16 page contract parents are made to sign on behalf of their child to attend Citipointe Christian College in Brisbane

I have condensed the disgusting content in this contract down to this image.

Sigh the petition. Call this out https://t.co/VYGZcZpNGQ pic.twitter.com/w6JfIYVwue

— Christian Hull (@christianhull) January 30, 2022