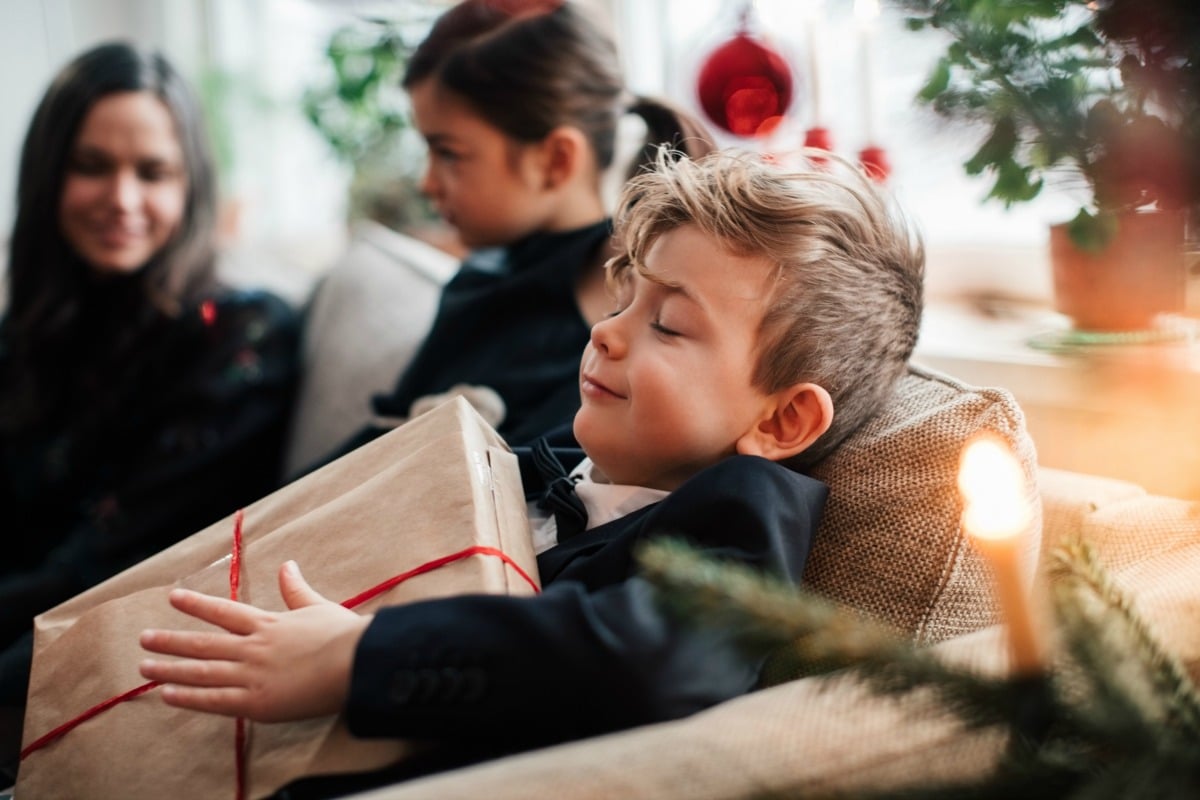 With Christmas fast approaching, many Australian families are already in full-on planning mode.
Menus are being prepared, food is being ordered and gift wish lists are being exchanged.
But while there's lots to organise, it seems Christmas present politics is causing issues for some families.
One mum has shared her Christmas gift-giving dilemma with others, asking when is the right time to stop buying Christmas presents for your nieces and nephews.
"When do you stop buying Christmas presents for nieces and nephews," she asked in a post on parent forum Mumsnet.
"Is 17 too young to stop buying Christmas presents for nieces and nephews?" she wrote.
While the poster buys presents for her sister-in-law's youngest child, she's debating whether to stop buying for her two older nieces.
LISTEN: Is there anything wrong with second-hand gifts? We discuss, on our podcast for imperfect parents. 
"We stopped buying for the 21-year-old [niece] and we are thinking of saying to SIL [sister-in-law] that the 17-year-old won't be getting a gift," she wrote.
"It's very hard to buy for the older two – they only like designer makeup like MAC and Bobby Brown, and designer clothing," she explained.
"Is it the height of tightness to say no presents for the older two?"
Naturally, the question sparked a debate among readers.
And if one thing's for sure, it's pretty clear that every family has it's own gift-giving rules.
"I would still do the 17-year-old as you were still buying for the older sibling at that age," one Mumsnet user commented.
Science says putting up Christmas decorations early actually makes you happy.
"I find it incredibly rude that you've effectively been told your gifts are not expensive enough!" another user wrote. "I'd have stopped buying after that was said."
"Depends how close you are to them. If not close, I stop when they leave full-time education," one woman said.
We also spoke to Mamamia readers to find out what the Christmas present rules are in their family.
"Rule in our family is once the kids are over 18, there's no more presents from aunts or uncles," Shaye said.
"I stopped getting presents from aunties and uncles when I was around 11 or 12 I think," Chelsea told Mamamia.
"We do a secret Santa arrangement for extended family on Christmas Day now because there are so many of us," Bella said.
What do you think? What are the Christmas gift giving rules in your family?
Want more Mamamia stories? Sign up to our newsletters and get our best stories straight into your inbox.