When it comes to making wax figures of iconic celebrities, things can go one of two ways.
They can be really, really good. So good that the star's own family is sometimes unable to tell the difference, à la Kylie Jenner's creation.
Or they can be so bad that anyone who casts their eyes on it will be so traumatised they will probably never sleep again.
Unfortunately for Lady Gaga, the latest wax figure made in her honour falls into the latter camp.
For reference, this is what the 31-year-old actor and singer looked like at a performance last week: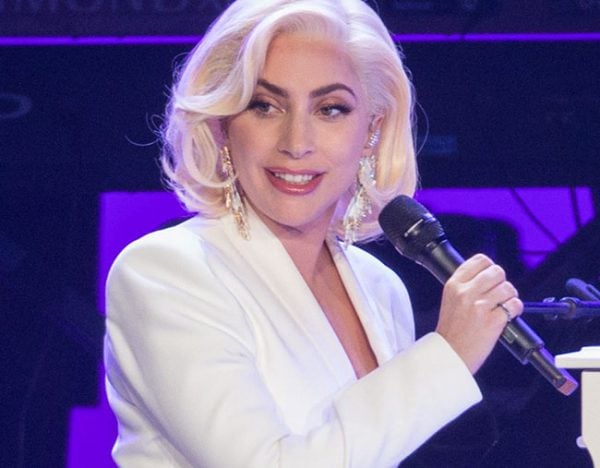 And this is the statue of Gaga a museum in Lima, Peru just unveiled:
Gaga's new wax figure.... ???? pic.twitter.com/WxoGQlaRzL

— Joanne World Tour (@ladygaga_JWT) October 19, 2017
Yeah that's... that's not even close, guys.
To make matters worse, the figure is dressed in one of the performer's most iconic outfits of all time: the infamous meat dress she wore to the MTV Video Music Awards in 2010.
It's safe to say her fans were less than impressed with the 'tribute':
How on earth did someone get PAID to professionally make a Lady Gaga wax figure that looks like THIS? ???????????????? pic.twitter.com/YHJjCehNtM

— Colin Clark (@colinclark1995) October 20, 2017
Im calling the police on whoever made this

— hey girl stan (@davidsprayer) October 19, 2017
i wanna talk to whoever made this wax figure of gaga ???? pic.twitter.com/bN3VP7LFJL

— Lady Gaga Facts (@LGMonsterFacts) October 19, 2017
It's a Wax sculpture of an alien cockroach that murdered Lady Gaga and is wearing her skin. pic.twitter.com/syzVLqaQZE

— Natalie Grace Alford (@NatalieGABand) October 20, 2017
At least Gaga isn't alone when it comes to being made into a wax version of a nightmare'.
In July, a wax figure of Beyoncé at Madame Tussauds in New York had to be given a 'makeover' after fans slammed the figure for being too white.
Why does Beyonce's wax figure at Madame Tussaud's look less like #Beyoncé and more like Becky With The Good Hair tho? pic.twitter.com/8GevK9T2Mo

— STRAWBERRY (@STRAWBERRYradio) July 19, 2017
Hollywood heartthrobs Ryan Gosling and Zac Efron have also fallen victim to the wax figure curse.
The worst celebrity wax figures.