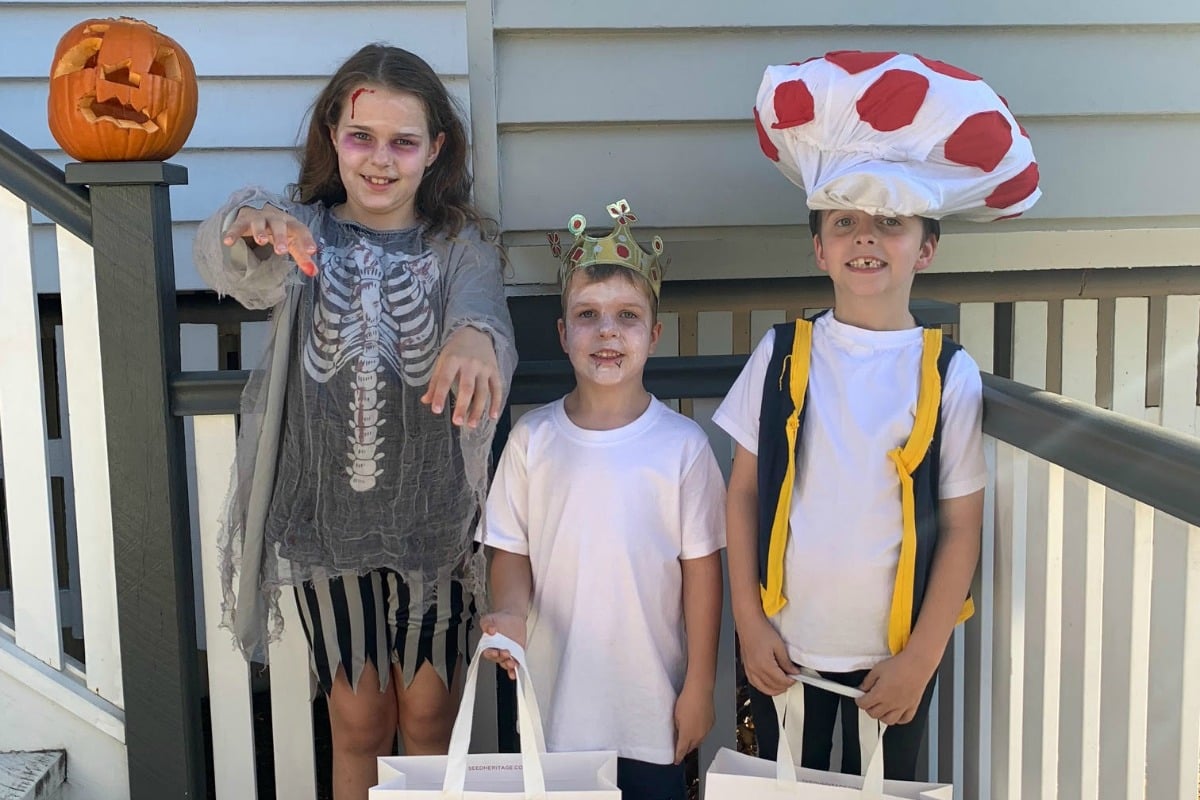 Parents, how many times a year are you asked to come up with a costume? Easter hat parade, Book Week, career day, dance concerts, Halloween, and school Christmas concerts, just to name a few such occasions.
The notification usually comes in the form of an email or a letter home, stating that the fun event is coming up and your child needs a costume – usually of a certain theme. "But", says the letter writer, clearly aware that as a busy parent you don't have the time or money to be making and/or buying fancy costumes, "just use what you have at home."
The school/dance academy/kindy/whatever institution making the demands is now absolved of all the responsibility for the stress and inconvenience the need for a costume (times however many kids you have) creates. Because, Betty-f*cking-homemaker, you clearly should have everything you need at your fingertips.
I've spoken to all the parents (OK, I've spoken to like, three), and they all agree that the 'just use what you have at home' costume is bullshit. There are several reasons for drawing this conclusion:
1. The costume needed is never the Spider-Man costume your child already has.
They always need something with some creative flair; not a commercially available dime-a-dozen outfit that kids actually consider cool and want to wear.
Instead, it will be an often oddly specific themed thing, like 'orange octopus living in deep sea cave with purple suction cups' but remember JUST USE THE ORANGE TENTACLES AND PURPLE SUCTION CUPS YOU ALREADY HAVE.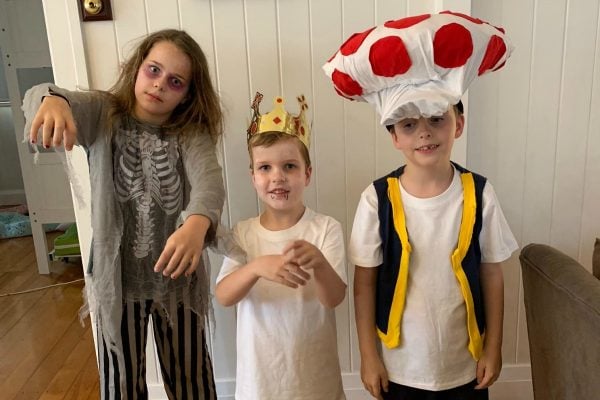 2. Not all parents are creative geniuses (or want to be).
Yes, some parents are incredible unicorns like Maria from The Sound of Music, prepared to make entire wardrobes for seven children using nothing but a curtain. These people can reach into their recycling bin and turn some smelly milk bottles and a Nutri-Grain box into an astronaut complete with a jetpack and helmet, but I, for one, cannot.