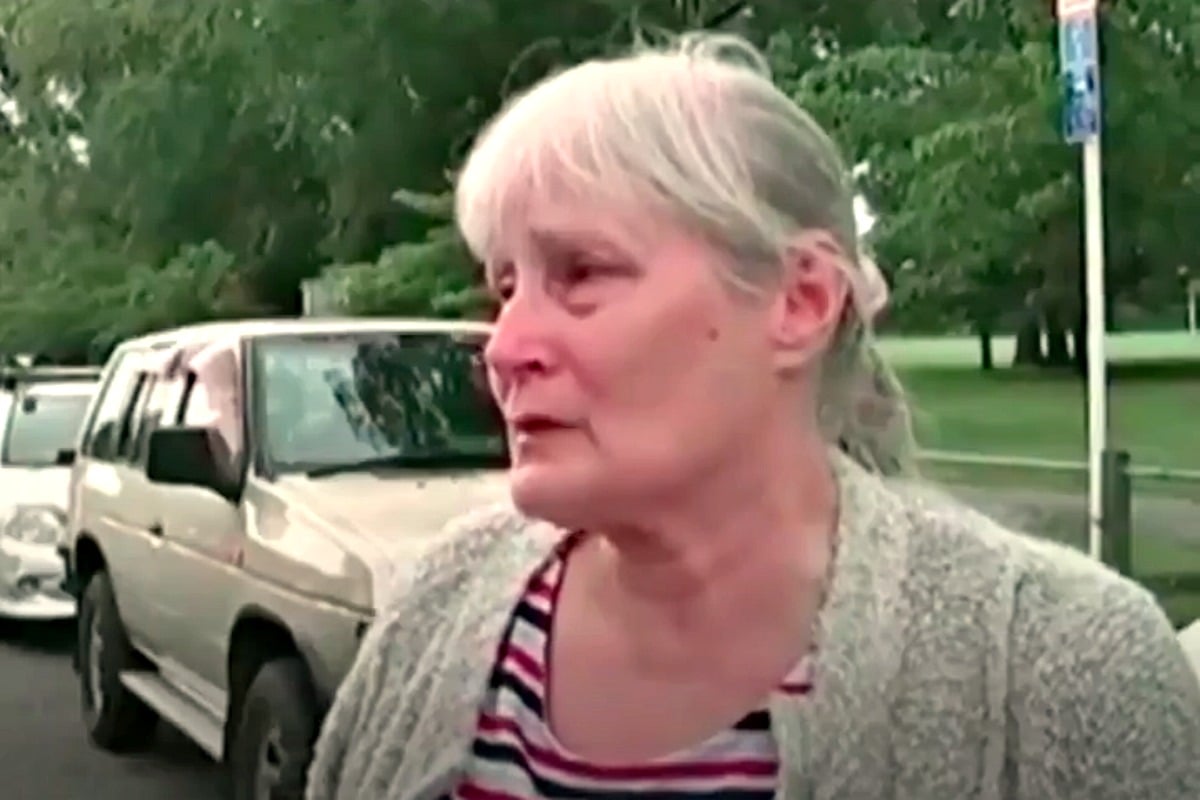 Mamamia has chosen not to show the face of the man in custody for the Christchurch terror attack, or to include or link to any distressing material about his acts. Instead, we are dedicated to remembering the names, faces and stories of the victims.
For 24-hour mental health crisis support, please call Lifeline on 13 11 14.
Yes, there's a video still circulating on social media that captures all the horror and violence of Friday's terrorist attack in Christchurch. It's the one the Australian-born terrorist would want you to see, the one he thinks will help spread the hateful worldview that compelled the murder of 49 people at two of the quiet city's mosques.
But there's another video that has emerged in wake of the shooting. It's still confronting, upsetting, but not in the same way. It shows the humanity that thrived in the immediate aftermath, it shows what Christchurch and New Zealand are really made of.
At the centre of it is a woman, identified only as Jill. She was an eyewitness to the shooting at the Deans Avenue mosque. A journalist from Bloomberg captured her story, which was shared via TicToc, the network's Twitter-based news service.
"No, that's not fireworks."

2 men fell on either side of this woman's car as a bullet sailed over her during the #ChristchurchShootings in New Zealand #Christchurch pic.twitter.com/ijoZ55tl36

— TicToc by Bloomberg (@tictoc) March 15, 2019
Jill explained to the outlet that she was driving near the mosque when she heard what sounded like firecrackers, and saw people running toward her. Two men collapsed either side of her car. She ducked, as a bullet sailed over her vehicle.
With the help of another bystander she dragged the men behind her car, leaving her doors open and boot up, like shields. The other bystander crouched and ran back to his car for a first-aid kit. One of the men had been shot in the back; they focused on him, applying a dressing and pressure.