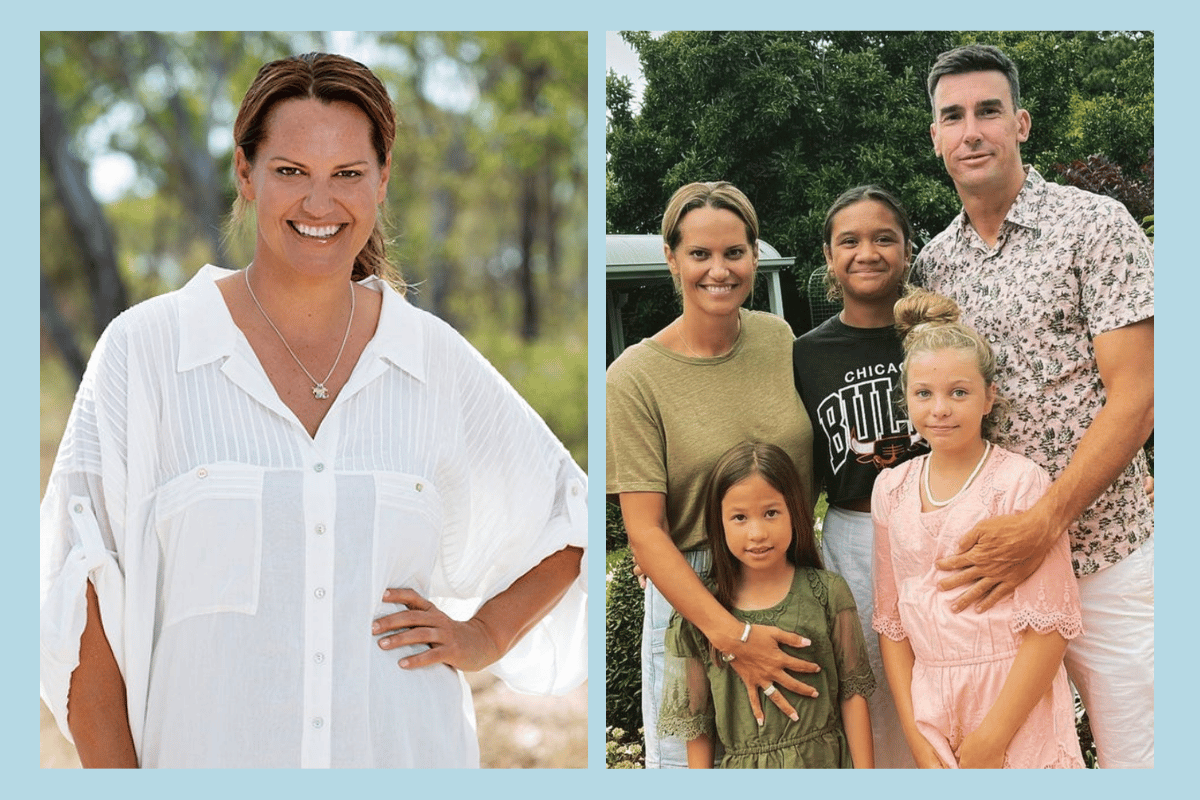 Warning: This post deals with miscarriages and may be triggering for some readers. 
For Survivor contestant Chrissy Zaremba, a single radio ad changed everything. 
The 42-year-old teacher was driving home with her husband, Toby, after suffering her seventh miscarriage when a message came over the car speakers. 
"I said to Toby, that's seven [miscarriages]... How many more of these can we pay for and mentally go through? How many more babies can I miscarry... And then an ad from 'Adoption Services Queensland' came on," Chrissy told Mamamia. 
"It said if you're interested in looking into adoption then be in Brisbane and enlist in a program... And I just looked at Toby and said 'that's it, we're done, we're going to go do that'."
Watch: Meet Chrissy on Australian Survivor Blood V Water. Post continues below.
After seven IVF cycles, Chrissy said it felt like 'fate'.
"All I wanted in my whole life (I was in childcare and then I became a teacher) was to be a mum, that's all I wanted to do, and these IVFs just kept saying no."
"I turned the radio off and we enlisted."
What followed was an "intensely detailed" process of adoption, involving psychological assessments, looking through medical backgrounds and waiting on a shortlist.
But for Chrissy, who's competing on Survivor with her brother-in-law an ex NRL plater Michael 'Croc' Crocker, the most challenging part of the adoption process was "putting your life in their hands". 
"We can't control anything, they choose the kids, they choose the best family. I think the biggest fear is just how long it's going to take because lots of people wait for years."
Then the phone call came. 
"They rang up and said 'Hi Chrissy, is Toby with you? Are you sitting down?'" she recalled. 
"When you get that phone call and it says adoption services, you know that phone call means something's happening." 
Chrissy said the day the couple were able to bring their first daughter home was simply "surreal".
"I remember driving into our house on the Sunshine Coast and we put her to bed, and we just sat at the crib and starred at her with my mum all night. We didn't even leave the room, we were just like, 'wait are they going to take her off us?' what if they gave us the wrong child'. The most stupid theories go into your head."