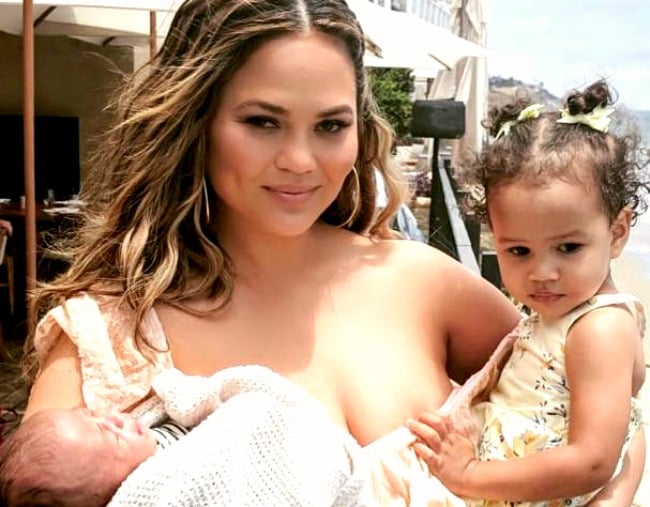 Ever since giving birth to her second child, Miles, Chrissy Teigen has been delivering relatable parenting content straight into our social media feeds.
And we're loving it.
Her latest mishap? The 32-year-old accidentally spilled some of her breast milk  – and she was determined that it wouldn't go to waste.
In two videos she shared on Twitter, Teigen can be seen using a syringe to try to suction the milk back up.
"I spilled my breast milk and this is how important it is in this house," she says in the video and wrote in the caption of the other: "I am so jealous of people with plentiful boobies."
Indeed.
EVERY DROP COUNTS IN THIS HOUSE pic.twitter.com/3hLL0AvAED

— christine teigen (@chrissyteigen) July 18, 2018
I am so jealous of people with plentiful boobies pic.twitter.com/aRzxeEVY85

— christine teigen (@chrissyteigen) July 18, 2018