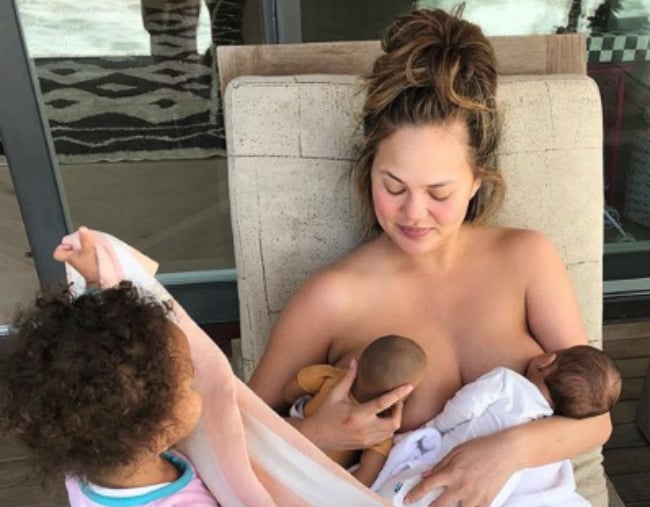 Chrissy Teigen is no stranger to the criticism of internet trolls, being regularly shamed for her parenting methods.
This time, the 32-year-old has been criticised for breastfeeding in public.
After Teigen posted a hilarious photo to Instagram over the weekend, in which she is shown breastfeeding her newborn baby Miles whilst pretending to breastfeed her daughter Luna's baby doll at the same time, a critic wrote in a now deleted tweet that posting breastfeeding on social media is "narcissistic".
Chrissy swiftly responded to the tweet, writing, "Nah. Just chillin. Posting daily life like I do with anything else. Cooking, playing with dogs, etc. You make feeding a baby big deal because you got weird titty issues."
Nah. Just chillin. Posting daily life like I do with anything else. Cooking, playing with dogs, etc. You make feeding a baby big deal because you got weird titty issues. https://t.co/XI97r2FXxI

— christine teigen (@chrissyteigen) July 8, 2018