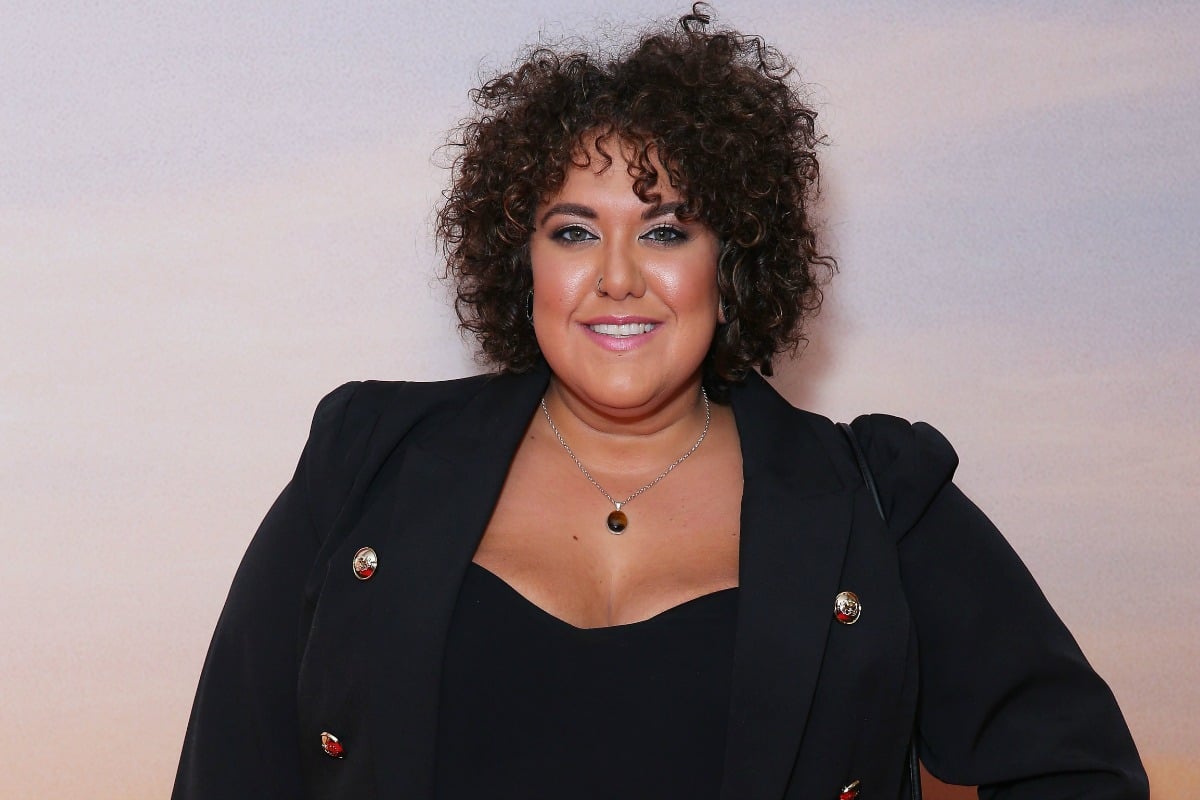 Casey Donovan was madly in love with a man that was actually a woman pretending to be a man for six years.
The now 31-year-old has been very open about the catfishing experience that dominated her teens and early twenties, and she's even about to host a new Australian version of the MTV show Catfish.
But she's just revealed that she actually managed to track down the man whose photos had been used to trick her into a fake relationship.
Andrew Denton's interview with Casey Donovan. Post continues after video.
In 2004, when she was just 16, Casey fell in love based off photos 'Campbell' sent her on her Nokia.
"He was bald, he had a six pack, he had a sexy V that goes… anyway. He was just a really attractive looking guy," she told KIIS FM's Kyle and Jackie O show.
Casey admitted that at the time she thought "what the hell are you doing talking to me?"
He'd send her photos every now and then on her phone or MySpace, and yes that included "a few nudes", she told Kyle.
Campbell was actually a woman named Olga who had been posing as Campbell's friend.
Every time they organised to meet, Campbell made up an outlandish excuse and Olga turned up in his place.
She even had her first sexual experience with Olga at the request of Campbell.
As the relationship continued Campbell's excuses would continue; his car wasn't working, he had to go to Queensland, his sister was pregnant, someone broke into his house – the lies went on and on.