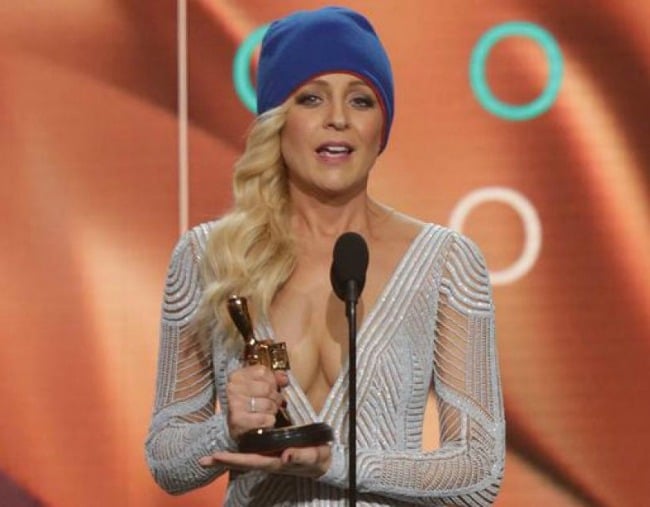 1. Carrie Bickmore has finally shared the full story behind her famous Logies speech.
When Carrie Bickmore took to the Logies stage to accept her Gold Logie, only one person knew of her plan to don a beanie for brain cancer – her son Ollie.
Speaking to TV Week, Carrie, who lost her first husband Greg Lange to brain cancer in 2010, shared how her idea to raise awareness for brain cancer at the Logies for born.
"I decided to do it the Friday before the Logies on the Sunday night. But then I realised if I did win, and people wanted to put on a beanie, I had none to give them! I told a person I worked with and he helped me find a factory I could get beanies from," she explained.
Carrie wasn't sure if she was going to go through with her plan, but her son Ollie encouraged her to go through with it.
"I often think about what I would have said if I didn't talk about brain cancer when I won my TV Week Gold Logie in 2015. Many people have said how I was keeping a big secret from them. But really, I was keeping it from myself, because I wasn't sure I was going to go through with it."