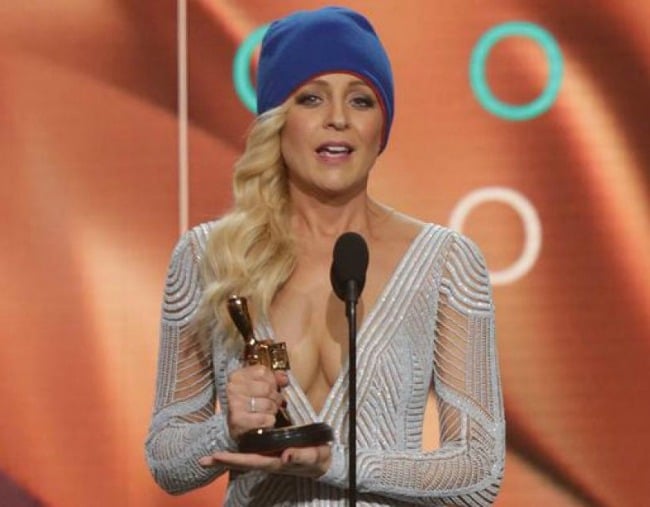 1. Carrie Bickmore has finally shared the full story behind her famous Logies speech.
When Carrie Bickmore took to the Logies stage to accept her Gold Logie, only one person knew of her plan to don a beanie for brain cancer – her son Ollie.
Speaking to TV Week, Carrie, who lost her first husband Greg Lange to brain cancer in 2010, shared how her idea to raise awareness for brain cancer at the Logies for born.
"I decided to do it the Friday before the Logies on the Sunday night. But then I realised if I did win, and people wanted to put on a beanie, I had none to give them! I told a person I worked with and he helped me find a factory I could get beanies from," she explained.
Carrie wasn't sure if she was going to go through with her plan, but her son Ollie encouraged her to go through with it.
"I often think about what I would have said if I didn't talk about brain cancer when I won my TV Week Gold Logie in 2015. Many people have said how I was keeping a big secret from them. But really, I was keeping it from myself, because I wasn't sure I was going to go through with it."
"On the day, I wasn't really sure if I'd do it, but he [Ollie] said, 'Mum, we've got the beanies now – what are we going to do with them all?' I thought, 'I'd better do it.'," she said.
After delivering her now-famous speech, Carrie went on to launch Carrie's Beanies 4 Brain Cancer.
2. Neighbour's producers found a weird "fault" with Margot Robbie's acting.
After starting her career playing the beloved Donna Freedman on Aussie soap Neighbours, Margot Robbie has swiftly risen to Hollywood success.
With films such as The Wolf of Wall Street, Suicide Squad, and I, Tonya under her belt, it's clear Margot Robbie is a star.
However, talking of her early acting days on UK chat show This Morning, she admitted her Aussie accent was initially so strong that she needed a dialect coach. 
"My Australian accent was too strong even for Neighbours."
But she now has the accent under control. "Now my accent's more diluted than in used to be because my husband's English, but we live in America."
Although, she can't deny it comes into full swing whenever she's back on Australian soil.
That's our girl.
3. Paris Jackson has been caught up in frightening stalker case.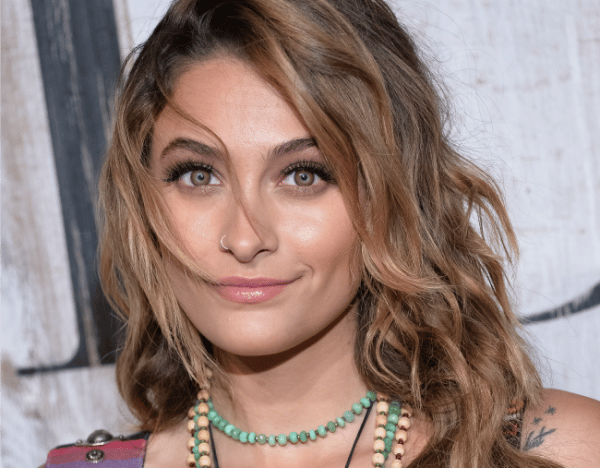 Paris Jackson has been granted a temporary restraining order against a young man who was allegedly stalking her.
Granted on Tuesday in a Los Angeles court, the order states Nicholas Stevens must stay away from MJ's daughter until July 24.
The incident occurred on June 13, when Stevens appeared at her recording studio, saying he'd waited for her last week for over 15 hours.
After refusing to leave, he said he was outright "stalking her," and that "by midnight it will all be over".
Following this creepy incident, on July 1 Stevens tweeted Jackson saying he was her "soulmate."
We don't blame her for the restraining order. Not one bit.
4. Why Kourtney Kardashian doesn't want to be part of her family anymore.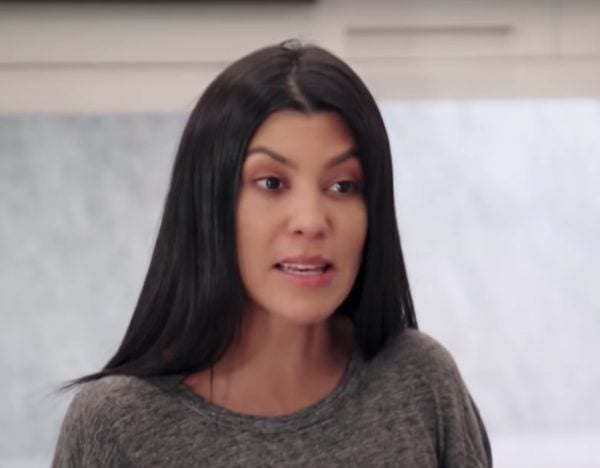 In a promo for the new season of Keeping Up With The Kardashians, it is revealed that Kourtney Kardashian "doesn't want to be a Kardashian anymore".
The 30-second promo for Season 15, which of course doesn't lack drama, shows Kim Kardashian in conversation about her older sister, looking less than pleased as she says that Kourtney no longer wants to be part of the famous family.
Whilst the exact reasoning for this quite dramatic statement will probably remain unknown until the season premieres on August 5 - which we will unashamedly be tuning into - there were still some hints in the clip.
In what looks to be a tense confrontation with Kim and Khloe, Kourtney Kardashian is shown saying as she tears up, "I'm not gonna be around people that bring me down on a daily basis".
Kourtney's ex, Scott Disick, is also in the promo seen saying, "She just fires missiles at me".
5. The truth about Will Smith and Jada Pinkett Smith's 20-year "open" marriage.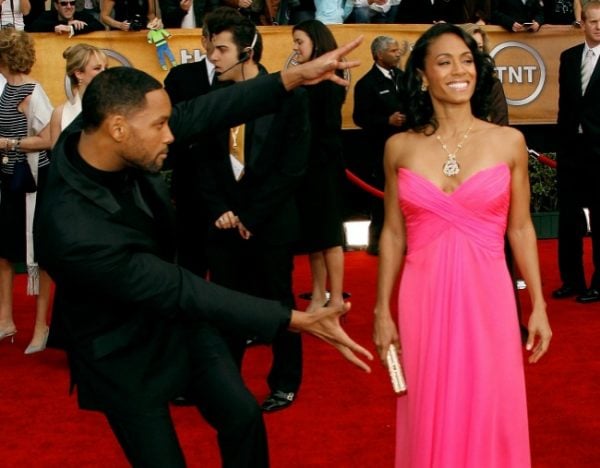 Earlier this year Will Smith and Jada Pinkett Smith celebrated their 20-year wedding anniversary - a salient milestone in any relationship.
So what's the secret to their seemingly happy marriage? According to various interviews the couple have done over the years, Will, 49, and Jada, 46, have an open marriage. This means that the couple allow each other to sleep with other people without it disturbing their bond.
The rumours started in 2005, when Will told The New York Post "Our perspective is, you don't avoid what's natural. You're going to be attracted to people.
In our marriage vows, we didn't say 'forsaking all others'. The vow that we made was that you will never hear that I did something after the fact. If it came down to it, then one [spouse] can say to the other, 'Look, I need to have sex with somebody. I'm not going to if you don't approve of it — but please approve of it'."
However, whilst these comments would suggest they are in an open relationship, not all is as it seems.
Appearing on Watch What Happens Live with Andy Cohen whilst promoting Girls Trip, Jada said the craziest rumour about her relationship is "that Will and I are swingers...That's the craziest one. It's constant. And I'm like, 'Yo, I wish!'"
For an in-depth look into their marriage, according to the numerous interviews they have done over the years, you can read the full story here.