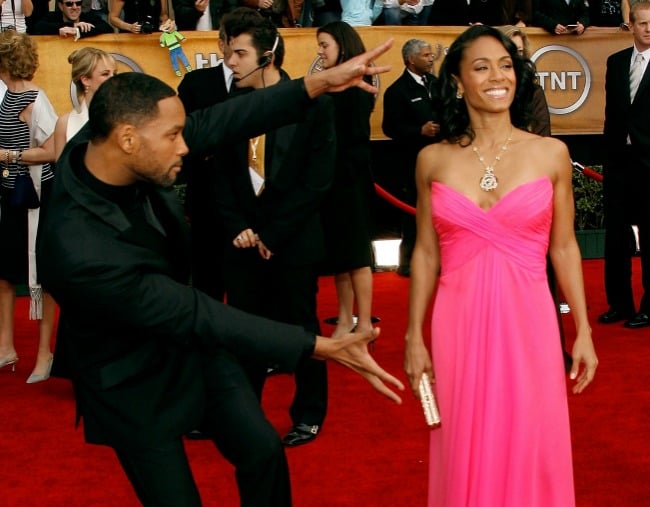 Earlier this year Will Smith and Jada Pinkett Smith celebrated their 20-year wedding anniversary.
It's a significant milestone for a wedded couple – especially in Hollywood, where divorces happen so regularly they're almost expected.
So what's the secret to their long and seemingly happy marriage? Well, according to rumours based on the couple's various interviews on the subject over the years, it's that Will, 49, and Jada, 46, have an open marriage. That is, they allow each other to sleep with other people without it disturbing their bond.
It's certainly an unusual approach – and an idea treated with intrigue and a hint of judgement by various media outlets and the public over the years. An open marriage makes for such a good story.
But is it actually true? Or have we all just been reading way too much into some possibly very simple statements on love and trust?
Well, the speculation didn't come out of nowhere. Chatter seemingly started when Will Smith told The New York Post in 2005 that he could sleep with someone else, as long as he asks for permission first.