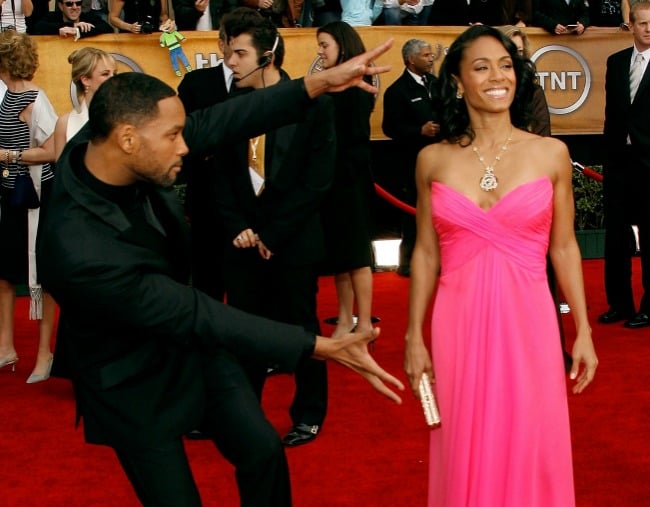 Jada Pinkett Smith has revealed that her and husband Will Smith have been in a "non-sexual throuple for years" with Will Smith's ex-wife, Sheree Zampino.
Pinkett Smith discussed the topic of "Unconventional relationships" with her daughter, Willow Smith, and mother, Adrienne "Gammy" Banfield Norris, on the most recent episode of Red Table Talk.
"When you have your husband that is taking care of another woman and spending time with another woman, it's the same thing," explained the Red Table Talk host.
"Why it's not so foreign for me, too, is that I've had a non-sexual throuple for years with Sheree," said Pinkett Smith.
Will and Sheree, who were married from 1992 until 1995, share a son, Trey.
The Girls Trip star continued: "I could probably be romantically engaged with somebody else, but I can only have sex with one person. I'm sexually monogamous, but I definitely could be romantically poly. Maybe if I was back in the day, but today, I could have only one."
Will Smith and Jada Pinkett Smith have been married for 21 years – a significant length for a wedded couple, especially in Hollywood, where divorces happen so regularly they're almost expected.
So what's the secret to their long and seemingly happy marriage? Well, rumours have swirled for years, based on the couple's various interviews on the subject over the years, that Will, 50, and Jada, 47, have an open marriage.