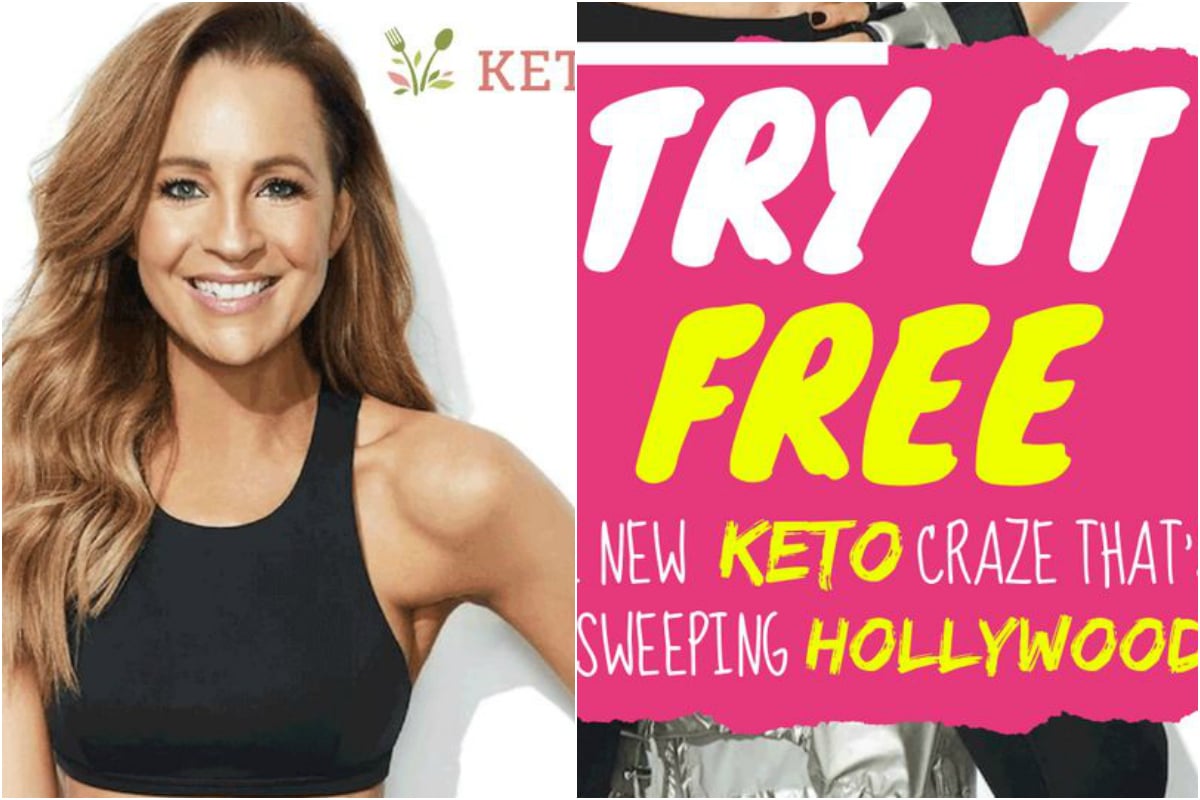 If you've been scrolling through Pinterest lately, you might have seen an ad for a "keto" diet being supposedly spruiked by Carrie Bickmore.
There's a photo of The Project host's smiling face in a crop top and leggings alongside brightly worded: "Try it for free".
Clicking the pin takes you to what looks a lot like a New Idea article filled with direct quotes from Carrie raving about this diet. It's all very convincing and legitimate-looking.
But this ad – along with so many others like it – is entirely fake.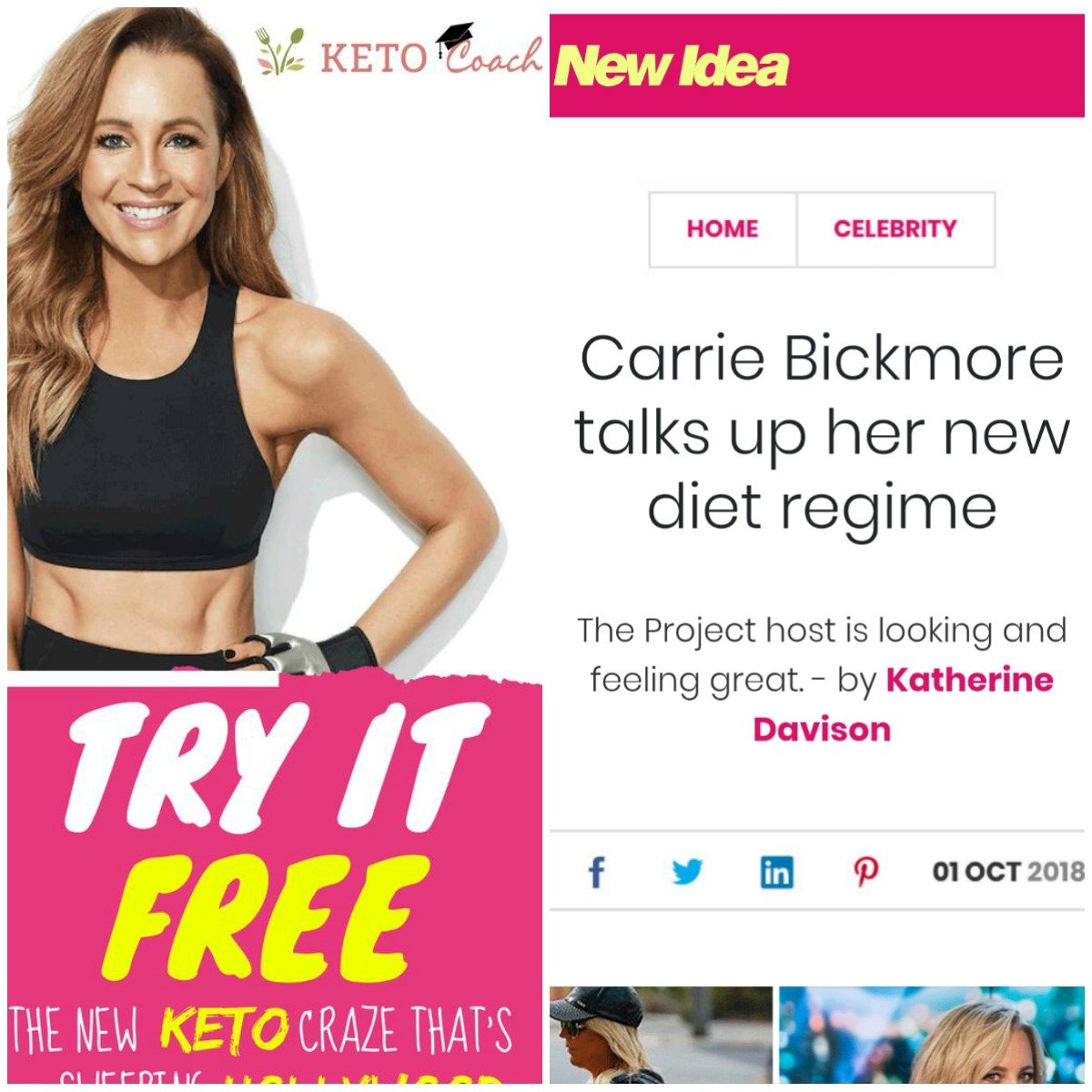 The company, Keto Coach, has stolen an image of the radio host taken from her 2017 Women's Health cover and used it without her consent to promote a product she's never used or promoted. The quotes inside the pretend article, attributed to a journalist who didn't write it, are all made up.
Carrie is just the latest celebrity to become the victim of this type of false endorsement scam, which are cropping up more and more.
Aussie celebrities like Lisa Wilkinson, Georgie Gardner, Jessica Rowe and Pete Helliar have all had their images used without their consent to advertise for a company they've never worked with. Abroad, Kate Middleton's image was famously used last year to promote a skincare brand through the harmful guise of a fake domestic violence article.