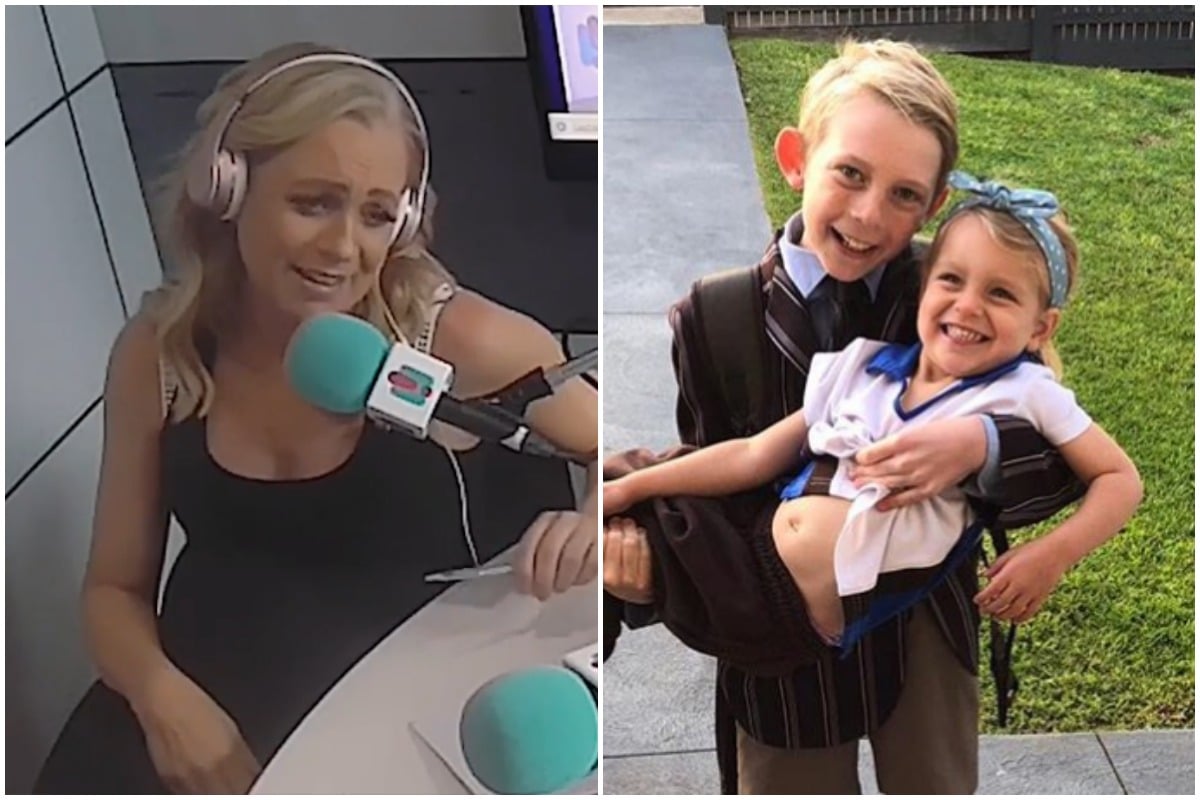 Carrie Bickmore and partner Chris Walker are eagerly awaiting the arrival of their third child – but there's one worry plaguing the mum as she begins her maternity leave.
Sharing her concern with her Hit Network Carrie and Tommy radio show listeners, the 37-year-old said had been "really emotional" lately thinking about what the new bub's arrival will mean for her son Ollie, 11, and daughter, Evie, three.
"Because they're so cute together," Carrie said, beginning to tear up.
"They're a little team. He [Ollie] never thought he was going to get a baby brother or sister and then he got a little sister and they're seven years apart and they're joined at the hip.
"And I know families of three and I know they'll all love each other so much, but I don't want anything to happen to their bond. So it makes me a little sad."
Nevertheless, Carrie said she was "very excited" about her family-of-four growing into a family-of-five.
Her emotional moment came after she had been pondering it a day earlier, which she shared in an Instagram post.
"Love watching these two do life together. Despite the seven-year gap they are so close," she wrote.
"I am laying in bed at 6.30pm (gotta love maternity leave!) thinking about how their relationship might change a little when number three arrives. Hope they stay super close."