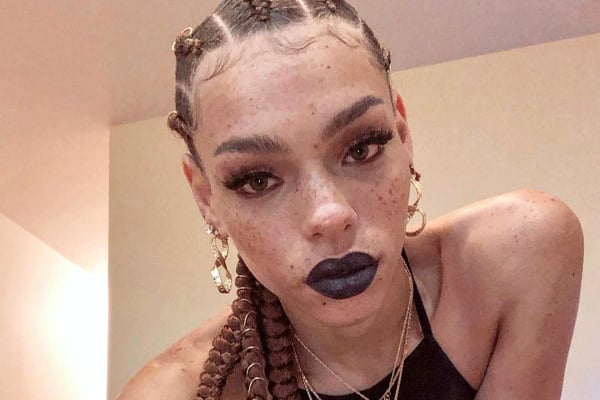 Until two weeks ago, model Carissa Pinkston was best known for her freckles. The redhead had been featured in Vogue as one of five models who were "revolutionising the freckle movement across all skin tones".
Pinkston had modelled for Marc Jacobs and Savage x Fenty, and had even appeared on stage with Rihanna at the Grammys in 2018.
But in the past two weeks, Pinkston has become much better known for something very different and a lot less attractive than freckles. It's a complicated story.
Trans woman, Alexandra V. Tanygina shares what it's like dating trans. "Dating can be awkward and awful at times," she says.
In May this year, someone on Facebook called Rissa Danielle – apparently, Pinkston using a fake name – posted some comments attacking transgender people.
"Being transgender does NOT make you a woman," she wrote. "It makes you simply transgender."
In the next post, she expanded on her views: "Being transgender does not make you a woman in a transgender context according to gender and sex. This is how they want to be perceived. In a biological context there are females and males. This is the world in 2019."
The posts were deleted, but last week, they began circulating on Twitter, with Pinkston's name linked to them. Not surprisingly, Pinkston was dropped by her agency, Elite Models.
imagine being a model who got exposed for being a raging transphobe/saying extremely transphobic shit in the past and then resorting to LYING ABOUT BEING TRANSGENDER ONLINE FOR CLOUT IN ATTEMPT TO SAVE YOUR CAREER…? i know this person irl and she is SO CISGENDER?? Y'ALL I-? pic.twitter.com/GtB55p8Cr5

— aaron philip (@aaronphilipxo) July 23, 2019