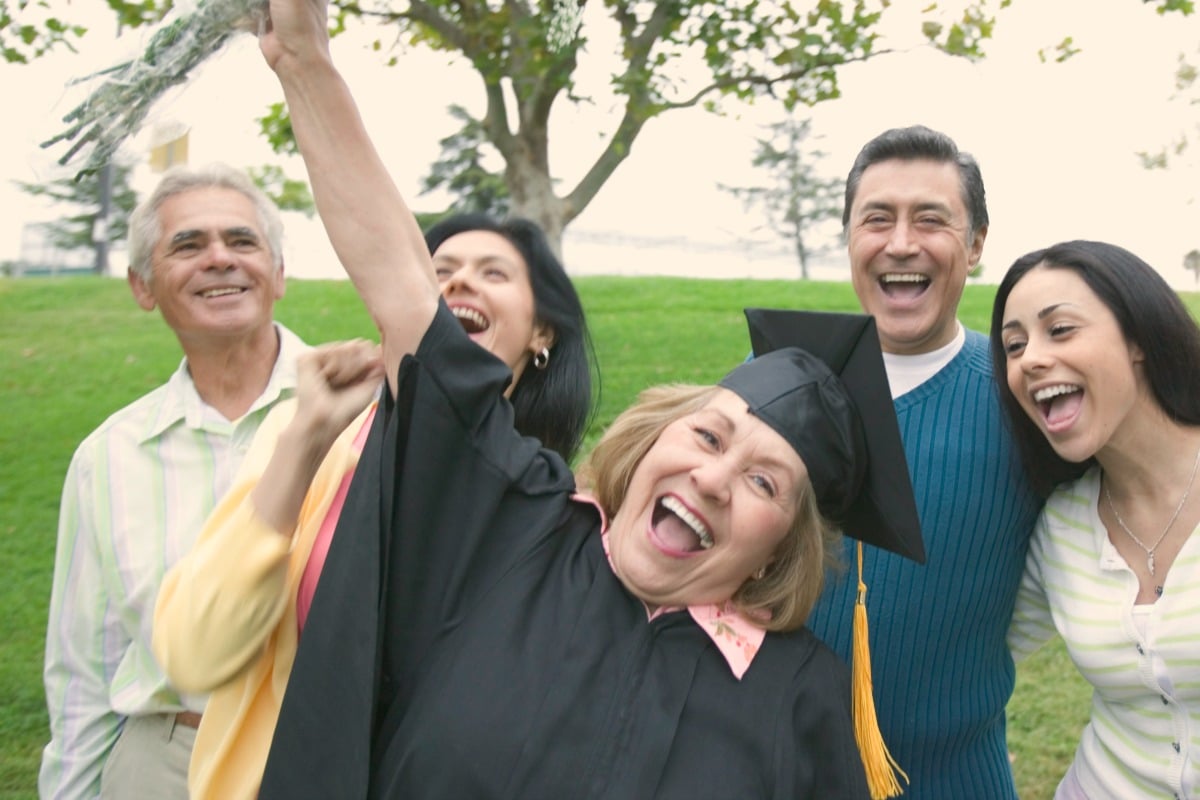 There are a lot of myths out there in the world and while some are to do with monsters, gods and magic by far the most terrifying one of all is centred around the idea that a woman's life is set by the time she turns 40.
The idea that nothing exciting happens to women after 40 is a myth that's as disheartening as it is untrue, perpetuated by the idea that all women have to offer in life is tied to their youth, rather than looking at the strengths that come from life experience coupled with the excitement of what is yet to come.
The end of your story is never set in stone, and while some planning, sacrifices and hard work may need to play into the preparation for a big life or career change, there is no one age that locks you into a life you don't want.
Here are four women who flipped the scripts of their lives after turning 40.
Natalie 
"At age 40 I was diagnosed with breast cancer which resulted in me reassessing my priorities in many aspects of my life. Shortly after completing surgery, chemo and radiotherapy I made the decision to leave my career of some 26 years in banking and finance, and follow my dream to work in my field of passion which is emergency management.
"I had been volunteering as an emergency responder for some six years at that point and knew I loved it. So I threw caution to the wind and left the bank based on a three-month contract.  I have now been working with the service as Operational Capability Officer for two and a half years. I have no problem getting out of bed in the morning to come to work and make a difference to my community and state. I am so incredibly lucky to do what I love and be paid for it. "
Jill
"I travelled a lot through my late 20s and early 30s and by the time I settled down in New South Wales I had a lot of life experience but not a lot of career experience apart from fruit picking, cleaning and working in a bar, but I was also sick and tired of cleaning up after other people.
"I was 38 when I landed a job working behind the counter at a small print and craft shop through a friend of a friend.  The job was mostly still tidying up the shop but also working the till and serving customers. I began to get really involved in the running of the store, ordering stock our customers actually wanted and doing some marketing for the business. I mostly run the place now when my boss is away. I'm now 41 and I've started taking some business and marketing courses to broaden my skills. I never thought I'd work in this area but I love it."
Shannon 
"I had our children early and there was no chance of university for me. I failed year 12 and started my working life as a dental assistant at 18 years old. I then worked in many different areas of nursing until the age of 30, when I decided to work in the operations team with a nursing agency.
"At the age of 35 I was encouraged by a friend to apply for a role coordinating a small team of nurses, then when I was 38 I applied to for an account manager position with a company who provided services in the aged care sector.