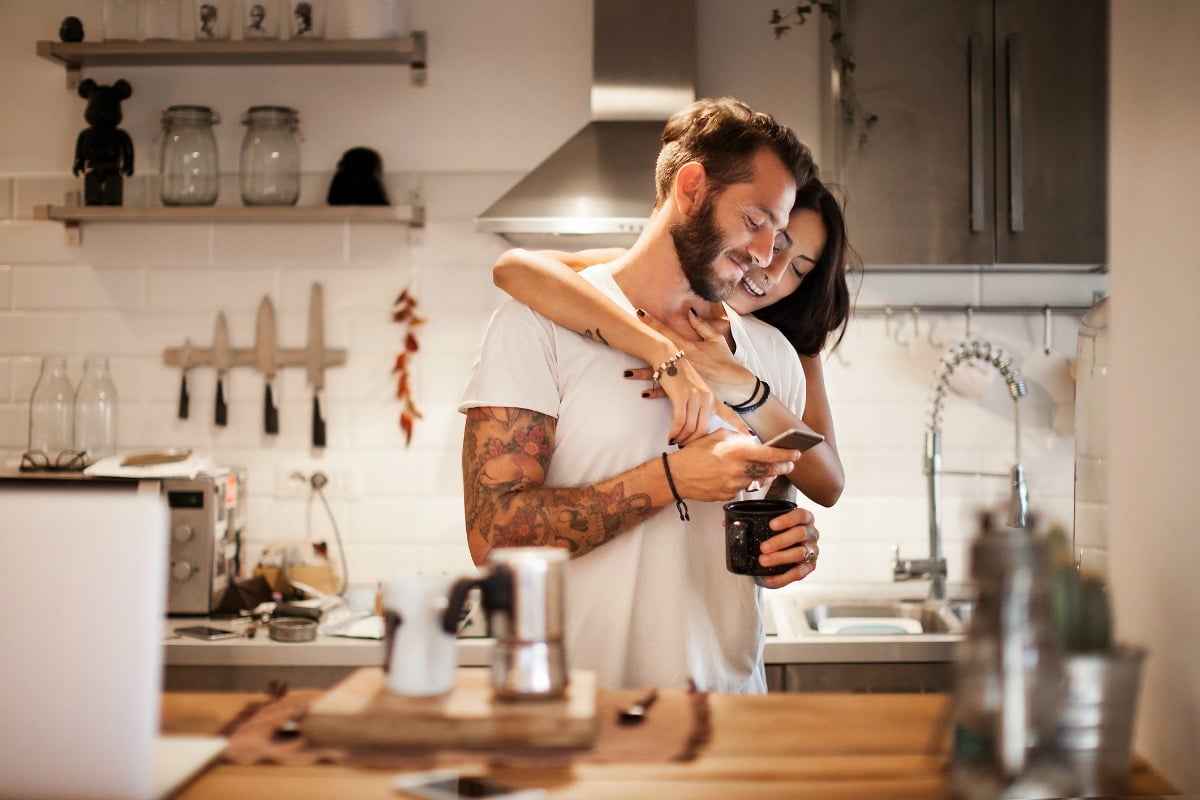 Talking to your partner about money for the first time can often feel a little uncomfortable. In fact, it can feel uncomfortable any time.
But having the 'money chat' early on can save a lot of financial-based problems in the long run.
That doesn't mean talking about money on the first date, but according to money expert and founder of MyBudget, Tammy Barton: "There are other subtle ways to learn about another person's money values, just by observing their general conversation and spending habits."
Speaking to Mamamia, Tammy says that when looking for a partner, people often overlook the importance of financial compatibility.
"Money isn't everything, but sharing the same money values can make life easier. If one person's a saver and the other one's a spender, for example, you can assume that at some point there's going to be tension."
 

View this post on Instagram

 
How do I start talking to my partner about money?
To gauge whether they're on the same page as you about money, Tammy suggests asking your partner (and even yourself) the following questions:
What does financial security look like for you?
What are your financial goals?
What do you want to achieve with your money in the next few years?
What are your thoughts around saving for a house?
Do you prefer the idea of joint or separate finances?
While you have the best of intentions, sometimes your partner may find it difficult to talk about money. For some people, it still feels a little taboo.
"That might be because they've had bad financial experiences or they don't feel financially literate or they've been brought up to think of money talk as inappropriate," she says.
The good news is, there are ways to talk about money without having a serious sit-down conversation about it.