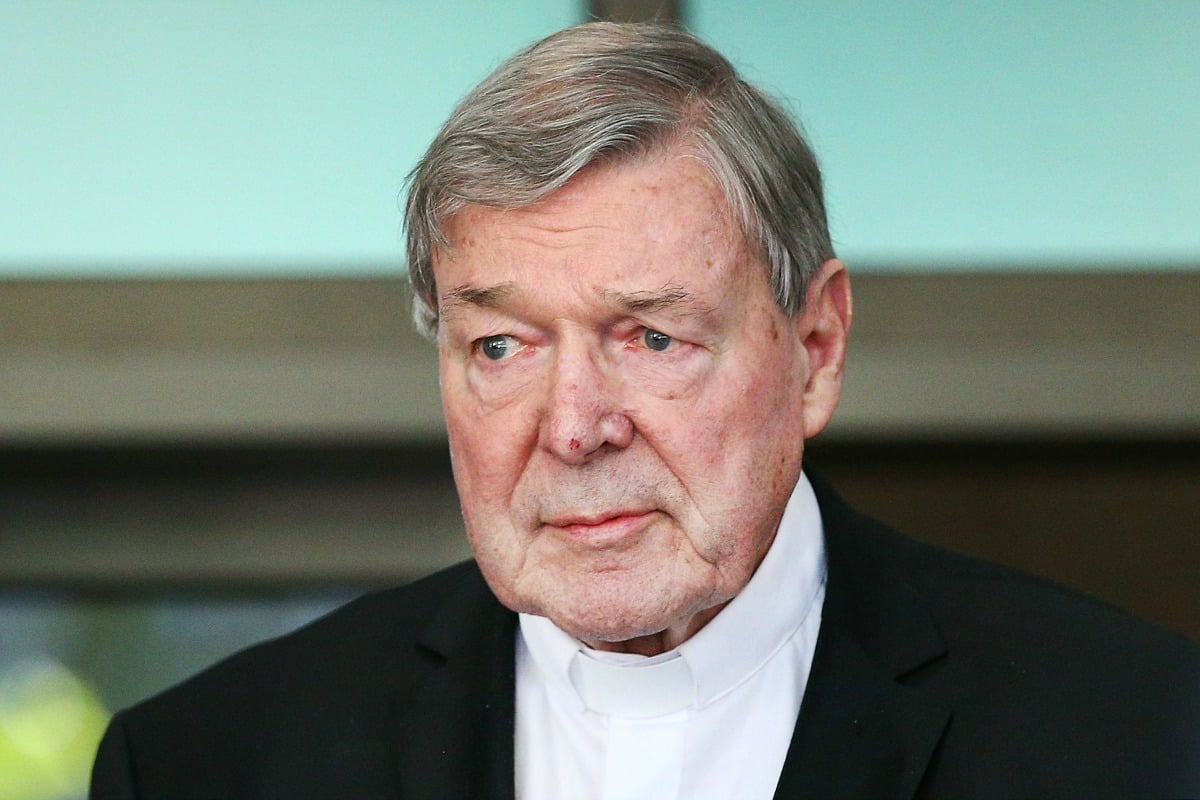 The following contains details of sexual assault which may be distressing. For 24-hour support, please call 1800 RESPECT. 
Yesterday, Australia's highest-ranking Catholic, Cardinal George Pell, was found guilty of child sex abuse.
Pell, who is the most senior Catholic figure to be charged with child sex offences, was found guilty of raping a choirboy in the 1990s and molesting another.
A jury of eight men and four women took three and a half days to find Pell guilty of five charges – one of sexually penetrating a child and four of committing indecent acts with children.
Mamamia's daily news podcast The Quicky will get you up to speed on what you need to know today…
Pell's accuser told the court that he struggled for years to understand what'd he experienced at the hands of the then-archbishop.
"I had no intention back then of telling anyone ever," he told the trial.
"I was young and I didn't really know what had happened to me. I was worried about anything that could jeopardise my schooling."
Pell's other victim was not present at the trial. He died of a heroin overdose back in 2014.
Investigative journalist Lucie Morris-Marr, a reporter for The New Daily, was the first journalist to break the story in 2016.
Morris-Marr was in court yesterday morning and she was there the day Pell's verdict was handed down in December, while the Australian media was under a suppression order.
Watch: The moment George Pell faced the public after it was revealed for the first time he was convicted of child sex abuse. Post continues after video.
Now, Morris-Marr has spoken on Mamamia's new daily news podcast The Quicky about what's expected to come next in the historic case.
"Today is the day where he will be taken likely to the Melbourne assessment prison which is in the centre of Melbourne and housing very serious high-profile killers and he will be alongside them, probably in a protection wing," she continued.
"The sentence has been speculated to be between 10 and 14 years – something around that mark."
As for the Pope's response to Pell's charge, Morris-Marr explained that it's unlikely we'll hear anything from the head of the Catholic Church until the end of the appeal process.
Cardinal Pell is expected to apply for bail this afternoon.