F** I love beer! Well, not only for its tasty taste, bubbly bubbles and the amazing dance moves created by its after effects – I love beer because it saved my life. Yep! My favourite beverage, the golden ale of the world gave me a second chance and it all began one summers day.
December 3rd, 2016. It was freakin' hot and I was away on holidays with my family. My husband Anthony had turned 40 the month before and as a gift, my parents had given us a babysitting-included holiday at the Sunshine Coast (they were the babysitters).
Our little girl was eight-weeks-old and our little boy was two. So after six hours of packing the car for a two-day trip, numerous arguments with the pint-sized terror we call our son Kai, and three exploded nappies from the little princess pud Indiana, we were finally on our way.
We spent the next morning at the beach swimming and chatting about what we were going to do for the next couple of days.
It was hot, there were teenagers everywhere with music and drinks and it was pretty relaxing. At lunchtime, I successfully looked like a lobster through my spray tan so we headed up to the apartment to put the kids down.
We decided to crack open a few bevs, because, well, life… I was breastfeeding at the time so I hadn't had a drink since before I was pregnant and I was looking forward to a bit of normality. Anthony made me a shandy (I feel your judgment) and I took a few sips.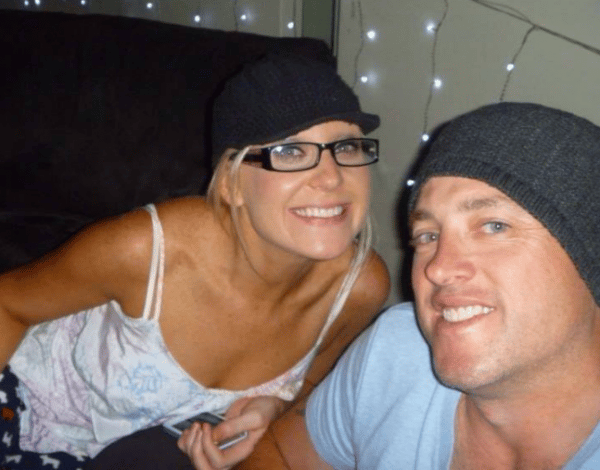 After about two minutes, I was in excruciating pain in my chest, my arms, and my back and it felt like a sledgehammer had hit me in the boobs.