A week before Leah Debono walked down the aisle she visited her doctors for a regular check-up. Still "all clear", she was told. Still cancer-free.
The doctors were wrong.
When the Central Coast woman wed her partner, Ben, in 2015 the melanoma that surgeons had removed three years earlier had metastasised throughout her body and taken hold in her brain, liver, lungs, spleen and bones.
"At the time of the wedding she was riddled with cancer," her husband Ben told 60 Minutes.
"She would've had a brain tumour at that stage as well."
Leah died in hospital on January 5, 2017, at the age of 29.
Leah had done all the right things after spotting a strange, red lump on her arm in 2012. She visited two different doctors that year, and both dismissed it as "nothing" to worry about. Self conscious, she chose to have the lump cut out for cosmetic reasons, and it was then that a biopsy revealed the truth: stage 4 melanoma.
The cancer was removed, along with her lymph nodes. And for three of follow-up appointments all seemed well. Until, one month after her wedding, she fell ill. The fatigue, headaches; the couple hoped they were signs that they were starting a family. But once again, Leah was dismissed – post-wedding stress, doctors said. Nothing more.
She'd done all the right things, but it still wasn't enough.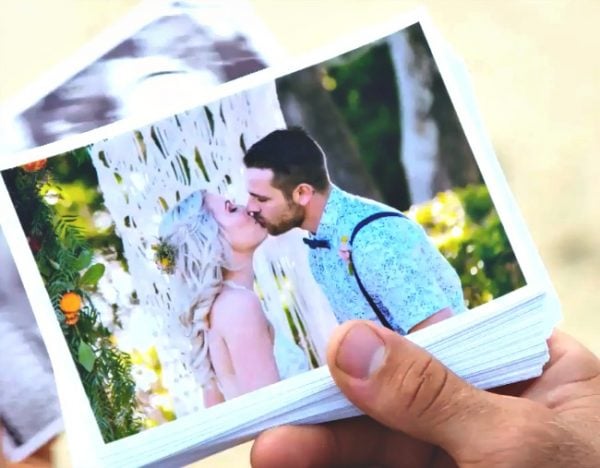 "It was pretty bad from there," Ben told 60 Minutes. "I walked in the hospital and she'd, just, bloody had a stroke. I remember her looking at me and almost looking through me. She couldn't speak. Her face was dropped... It haunts me. I never want to see anyone like that, in so much pain.
"I was holding on to her until the end."
Leah's parents and husband are understandably angry that the medical system so badly failed her. They have questions, to which they fear they may never receive answers.
"She was unlucky because, along the way, some people who were trained professionals may not have done their job properly," her father told the program. "Why didn't they just do a simple test on her, way back in the early days?"
Yet despite his anger, despite his grief, Ben is now on a mission to promote the sun safety message, one he's taking around the country with his Kelpie, Turbo, in the passenger seat beside him.
But aside from bolstering awareness of the dangers of sun exposure, he hopes Leah's story will encourage people to take charge of their own health care.
"Push, push hard," he said. "Trust your instincts and get a second opinion, a third opinion, a fourth opinion."
It could save your life.
At 25, melanoma patient Emma Betts spoke to Mia Freedman about planning her own funeral.