It's impossible to know what cancer really feels like until you're going through it yourself.
You might feel trapped in a body that's changing on you. There might be dry skin where there wasn't before, spots, marks or unfamiliar colours on your skin where there weren't before, and just skin where once there was hair.
You might also feel alone, like none of your loved ones quite 'get' what it feels like when you don't look like you anymore. I can't imagine what that must feel like. But I know there are women out there who do know exactly how it feels because they've been there and sat in the uncomfortable chair you're sitting in now.
I asked them for the practical, useful makeup, skincare and hair care tips and products that helped them to regain a small part of control back over their bodies during their cancer treatment, and to feel good about facing their treatment with self-confidence.
Here's what worked for them. It might be helpful for you, or start you on the path to finding what is.
Barbe Dolan – beauty blogger and breast cancer thriver
When Barbe Dolan was first diagnosed with breast cancer she thought chemotherapy and radiation therapy might not be so bad. It might helped her lose some weight, she laughed. When she learnt she'd lose her hair, and after her second diagnosis, her breasts through a double mastectomy, the mother-of-three was scared about feeling disconnected to her femininity and sense of self.
"I'd always been a 'booby girl', I've always been proud of my breasts and my hair," she told Mamamia.
Barbe currently works with the National Breast Cancer Foundation to raise awareness and funds for the disease that claims the lives of eight Australian women everyday.
She also runs her own beauty and style blog called Fashionista in Suburbia and knows how feeling good about your appearance can aid your cancer treatment.
This is the advice she wants other women undergoing cancer treatment to know.
Face and body skincare
Barbe recommended looking for products that don't contain active ingredients like alpha-hydroxy acids (glycolic, lactic, tartaric, and citric acids) or retonol/retinoids.
"All you need to be doing now is soft, gentle skincare to hydrate. At this stage there is no need to resurface the skin," she told Mamamia.
To remove makeup, Barbe used a gentle cream or milky cleanser like Cetaphil's Gentle Skin Cleanser, 1L for $19.99 and a clean, damp Chux cloth.
"I stayed away from using make up remover wipes because they usually contain alcohol (which can be drying on the skin)."
Barbe chose to avoid products like exfoliating scrubs ("your skin may feel hot and sensitive and there is no need to aggravate"), and any skincare products with fragrances.
"Sensitivity to fragrance could make you nauseous. I remember using a particular shower screen cleaner at the time I had chemo, up to this day the smell of it makes me feel sick!" she said.
Makeup tips while undergoing cancer treatment
As a beauty blogger, Barbe spends her days playing with new fancy makeup products. But during both her treatment periods, she focused on a few basic steps specifically designed to address the beauty concerns you might face while undergoing chemo or radiation.
How to even out your skin tone
"Firstly, a little foundation or powder can do wonders to brighten the face. Some medications may change your skin colour so make sure your old make up is still the right colour for you," she said.
You might find your skin tone taking on either excessive redness, or a sallow, yellowy undertone during treatment.
To combat redness, use a green colour corrector – we like Urban Decay's Naked Skin Colour Correcting Fluid ($46) or L'Oreal's Nude Magique CC Anti-Redness (currently half price at $13.40) before applying your foundation or tinted moisturiser.
Violet colour correctors – Becca Backlight Targeted Colour Corrector in Violet ($50) and L'Oreal Nude Magique CC Anti-Dullness Violet (also half price at $13.40) are good options – can be used in the same way to lift dull, sallow skin.
If you're after an all-in-one product, IT Cosmetic's Your Skin But Better CC Cream ($61) was created specifically for sensitive, rosacea or redness-prone skin. It also contains SPF 50+ which is always important, but even more so while undergoing treatment.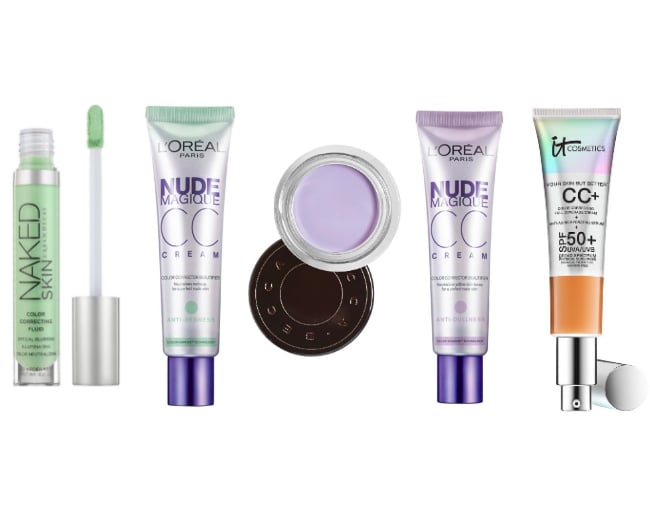 Doing your eyebrows after chemotherapy or radiation therapy
"You may lose your eyebrows during your treatment and once they are gone, it is really hard to figure out where they were in the first place!" Barbe said from experience.
"If you would like to pencil in your eyebrows [once they've fallen out] there is a way to roughly gauge where they should start, peak and end.
"The highest point of the arch should be approximately above the middle off the iris."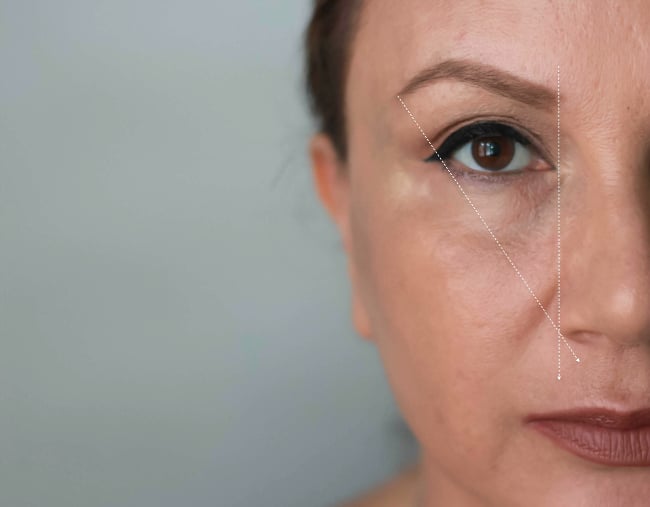 Barbe suggested trying a brow stencil if you need a little more direction. Models Prefer Essential Brow Stencils (six pack for $9.99) and the e.l.f. Eyebrow Stencil Kit ($3) are both affordable options that can be used with your preferred brow pencil or shadow.
You can also try semi permanent eyebrow tattoo products like the Maybelline Tattoo Brow 3 Day Gel Tint ($25) or Etude House My Brows Gel Tint ($12.38).
You can watch Barbe trying out a semi permanent brow tattoo gel in the video below. Post continues after video.
Yes, they look a bit intense, but rest assured your eyebrows won't look like they've been drawn on with a black marker. The end result is quite subtle and only lasts for a couple of days.
Always do a patch test on a small area of skin before using products like these on your face, or check with your oncologist/GP before use.
Dodie Jury - hairstylist and Non- Hodgkin's Lymphoma thriver
Before Christmas in 2016, Dodie Jury was the busy Head Stylist at Natalie Anne Hair. She chose to ignore the pain, fatigue, swelling and shortness of breath she felt on a daily basis. She was just working too hard, she thought.
Dodie persisted through a misdiagnosis and another specialist laughing in her face and eventually had a biopsy taken of a lymph node in her neck.
They found an enlarged B-cell tumour, a type of Non-Hodgkin's Lymphoma obstructing her heart. After six rounds of chemotherapy, Dodie has been in the clear for over a year.
These are the things that worked for Dodie, and that she hopes will bring you comfort during your treatment.
Looking after your scalp and hair during cancer treatment
Hair loss during chemotherapy happens because the treatment targets all of our rapidly generating cells—healthy cells as well as cancer cells, BreastCancer.org reports.
Hair follicles are some of the fastest-growing cells in our bodies - a regular healthy human body's hair follicles divide every 23 to 72 hours. Unfortunately these cells are also destroyed by chemo, which leads to the hair on your head, as well as eyebrows and eyelashes to fall out.
Losing her hair was particularly hard for Dodie, being a hairdresser. Her hair started falling out after her first round of treatment, at which point she made the decision to shave it off surrounded by family and friends.
"I always washed my scalp with an organic chemical free shampoo (she used GAIA Baby Shampoo, $12) and dabbed it dry with a towel. I preferred to keep my wig off unless I had an occasion as it allowed for my scalp to breathe," she told Mamamia.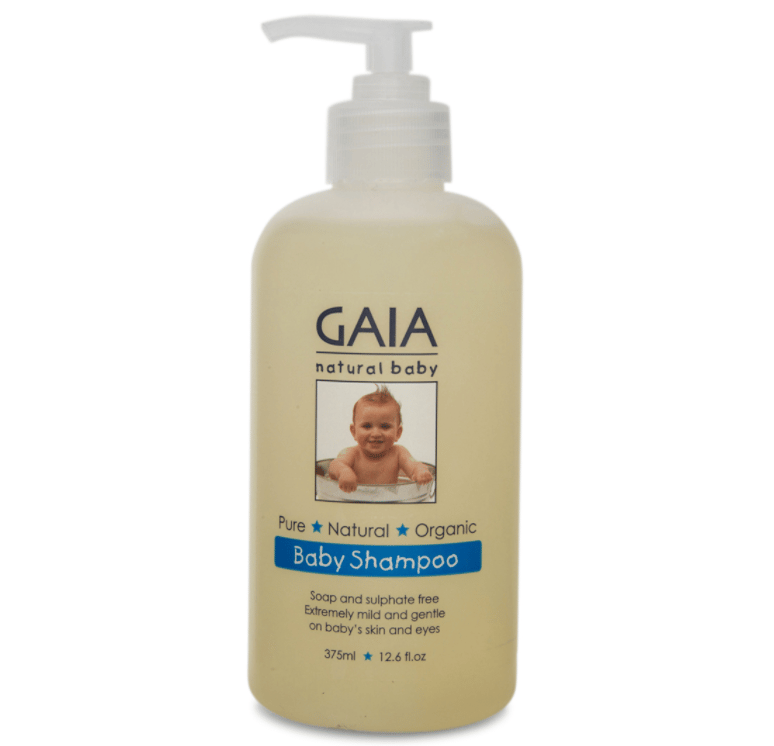 Once Dodie's hair started growing back, she used products from the Activance range to promote hair growth. These Australian-made, cruelty-free products contain rhodanide (also known as thiocyanate) to nourish damaged hair follicles, and their hypoallergenic formulas are safe for women to use after finishing chemotherapy or radiation therapy.
She found it easier to keep shaving her head until her hair began growing back evenly.
How to chose a wig
"I think a wig is a really personal purchase, it's not always easy finding the perfect match," Dodie said.
Her main advice? Go out and try some on. Most hospitals have a wig library where you can try different styles on, otherwise ask your nurse for a reputable brand or store to start looking.
"Factors such as length, texture, shape and style all contribute to how the wig will suit each person. But once you find something you like, take your wig to a hairdresser to have it customised. A couple of layers make a huge difference."
She also suggested synthetic wigs as a great budget-friendly option, however "opt for one with a fringe as it will look more natural because there's no exposed hairline."
Watch how Dodie styled her wig in the video below.
Dodie's preference was a lace front wig, but she strongly advised working with a technician educate you on applying and taking care of your wig.
That said, if you don't feel comfortable wearing a wig, please don't feel like you have to.
"I chose not to wear a wig during the entire process as I wanted to ensure that my beauty wasn't defined by my appearance, that is just something we are conditioned to believe," Dodie said.
"So if you feel most comfortable bare, then so be it!"
Look Good Feel Better - helping women face cancer with confidence
As a beauty blogger and hair stylist respectively, Barbe and Dodie already had some industry knowledge when they started their treatments. But both couldn't talk about beauty advice for women undergoing cancer treatment without expressing their thanks and gratitude to Look Good Feel Better.
Look Good Feel Better is an Australian organisation that specialises in teaching women like Barbe and Dodie how to treat the appearance-based side effects of cancer treatment so they can face cancer with confidence.
Through around 1,000 free workshops at 180 venues nationwide every year, LGFB are able to help anyone (women, men and teens) going through any type of cancer to feel empowered in the way they look, but more importantly, feel.
The workshops also give patients a safe and encouraging space to meet other people who are in the same boat - learning how to wear a lovely silk head scarf or taking care of your skin is helpful, but building connections with other women who understand what you're going through is priceless.
Thanks to the 1,300 trained and certified cosmetic, beauty and hairdressing professionals who volunteer their time and expertise, LGFB have come up with the following advice for the patients in their programs.
What sunscreen to use while undergoing cancer treatment
Chemo and radiation therapy can leave your skin even more vulnerable to sun damage. LGFB follows the recommendations of the Cancer Council Australia in regards to sunscreen use.
The most important things to remember about using sun protection while undergoing cancer treatment are:
A minimum SPF30 broad spectrum sunscreen should be applied at least 20 minutes before going outdoors, and re-applied at least every two hours
Sunscreen needs to be applied liberally – at least one teaspoon on each limb, front and back of the body, and half a teaspoon for the face, neck and ears, including ears (and the scalp if hair loss has been experienced). Most people apply less than half this amount, which means they get far less protection than the SPF stated on the bottle
No sunscreen, even if it is reapplied regularly, offers complete protection against UV radiation. Always use sunscreen in conjunction with other forms of sun protection like protective clothing, a hat, sunglasses, and seek shade when outdoors. A hat that provides shade on the neck is particularly important if hair loss has been experienced as a result of treatment
The Cancer Council also recommends patch testing of sunscreen prior to first time use. Patch testing is especially important for those undergoing cancer treatment, as skin can be much more sensitive
LGFB prefer not to recommend specific products, however former Beauty Editor and breast cancer survivor Caitlin M. Kiernan wrote about her love for Neutrogena's SPF 50+ Ultra Sheer Fluid ($14) in her book Pretty Sick: The Beauty Guide for Women with Cancer.
Makeup products and tips for women with cancer
LGFB's qualified makeup artist turned WA and SA Program Manager Natasha Girvan knows choosing beauty products is a personal experience.
"We all like different things, so it's important to use products you're comfortable with," she told Mamamia.
"We generally suggest that our participants take some time to go to a beauty counter - either in a department store like DJ's or Myer, a chemist or Priceline - and have a chat to the counter staff about all the options that might work best for them.
"Sticking with brands they're already comfortable with is always a good option."
That said, Girvan warned you should be mindful of looking for and using products suitable for sensitive skin, and that don't contain any ingredients your oncologist or treating health professional might have said to avoid in line with your specific treatment.
There are however some great tips you can create with whatever brands or products you're comfortable using:
Using eyeliner to define the lash line
"Using eyeliner will help define the lash line and create the illusion of eyelashes that may have been lost through treatment," LGFB said.
"Start by rolling the pencil on the back of the hand to warm and soften it before applying to the delicate eye area. Then draw a thin line with short, soft strokes on the upper lid, and then work slowly from the centre of the bottom lid, outwards."
If your hands are shaky from treatment and putting on eyeliner is a bit much, Girvan said drawing dots on the lash-line and then blending those with a cotton bud can produce the desired effect.
Choose cream lipsticks and tinted lip balms for dry lips
"During treatment, patient's lips may have become dry and/or flaky so it is suggested that creamy lipsticks with moisturising properties are sought out. Lip glosses and lip balms can also help with this," LGFB said.
Again, LGFB prefer not to recommend products, but Burt's Bees are supporters of the organisation. Their Naturally Tinted Lip Balms ($12.99) and Lipsticks ($18) are great 100 per cent natural options. We also love Go-To's Pinky Nudey Lips! ($17) and Lanolips' Tinted Balm ($14.95).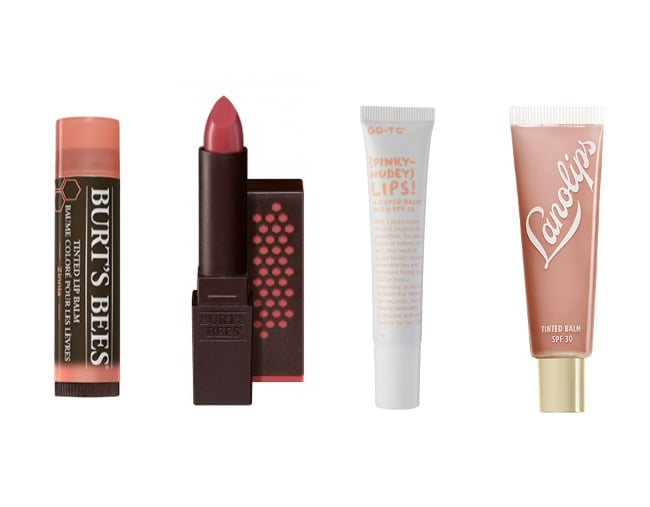 Avoiding infections while undergoing cancer treatment
While undergoing cancer treatment, your body will be more susceptible to developing infections. That's why it's extremely important to take extra steps to keep your skincare and makeup free from bacteria.
LGFB's advice for using and looking after your products are:
Make sure hands are clean before applying any products
Tightly close all jars, tubes and make-up containers
Apply lotions and creams with clean cotton balls, sponges, or cotton swabs rather than dipping fingers into jars
Always check the expiry date on products and replace them as required - look for an illustration of a jar with a number inside it on the outer packaging or label of jars, tubes or compacts. This symbol indicates the number of months the product can be used after opening
Use clean brushes or disposable applicators to apply powder-based products
Do not share cosmetics or applicators with anyone
Always test new make-up products on the back of the hand or wrist first, not the face.
Aside from the practical skincare and makeup tips that helped them most during their treatment, what these women want you to know is that you are enough just the way you are, and you're not alone.
"Going through cancer treatment is difficult enough," Dodie said.
"Please, don't be afraid to be you, no matter how you look."
This information is based on what worked for individual women and should not be substituted for professional medical advice. Please consult your oncologist/medical professional before using new products during your treatment.
For more information about Look Good Feel Better and their workshops, or to support their work providing free services to cancer patients, visit Look GoodFeelBetter.org.au.
Mia Freedman also spoke to the late Emma Betts about her experience with being diagnosed with cancer in her early 20s below.