"Don't order your coffin yet, it's nothing," the radiographer told Barbe Dolan during her appointment.
It was 2002. The mum-of-three from Sydney had just returned to part-time work when she felt the large, hard lump under her arm while showering. She was raising a young family – a six-year-old daughter and two sons, 10 and 12 – and hoped it was all in her head, that is was just a cyst.
Unfortunately, it wasn't.
"I'm quite aware of my body, and when I discovered [the lump] I thought 'Oh, what's that'. But then you wonder if it's your mind playing tricks on you, [whether] this might go away. Eventually I had to take the plunge," she told Mamamia.
"At the time I went and had an ultrasound and the radiographer said, 'You're fine'. At that stage, it was what I wanted to hear, so I was quite happy with her saying that. But that gave me false hope."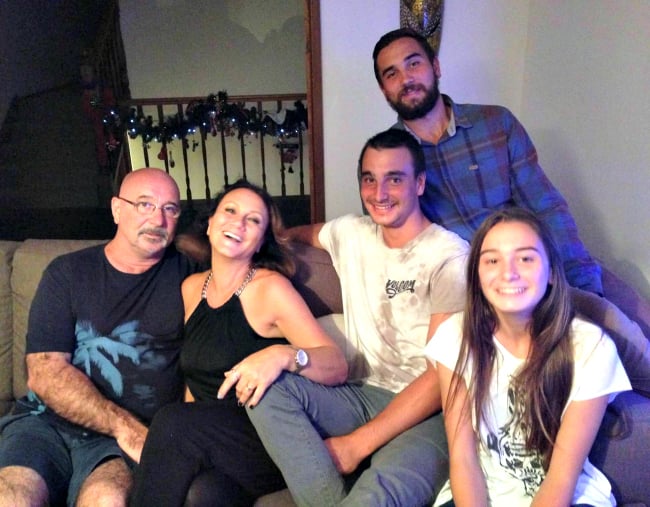 The lump didn't go away, so eventually Dolan went back to the doctor. They did a biopsy and found she had breast cancer.
"I was in the same room with the same radiographer, but they were talking hush hush behind their hands; it was a completely different atmosphere and alarm bells went off then," she said.
"When it appeared it wasn't just a cyst, then I thought, maybe [the radiographer] shouldn't have said that [I would be fine]. It's great being positive but I prefer to hear the worst case-scenario.