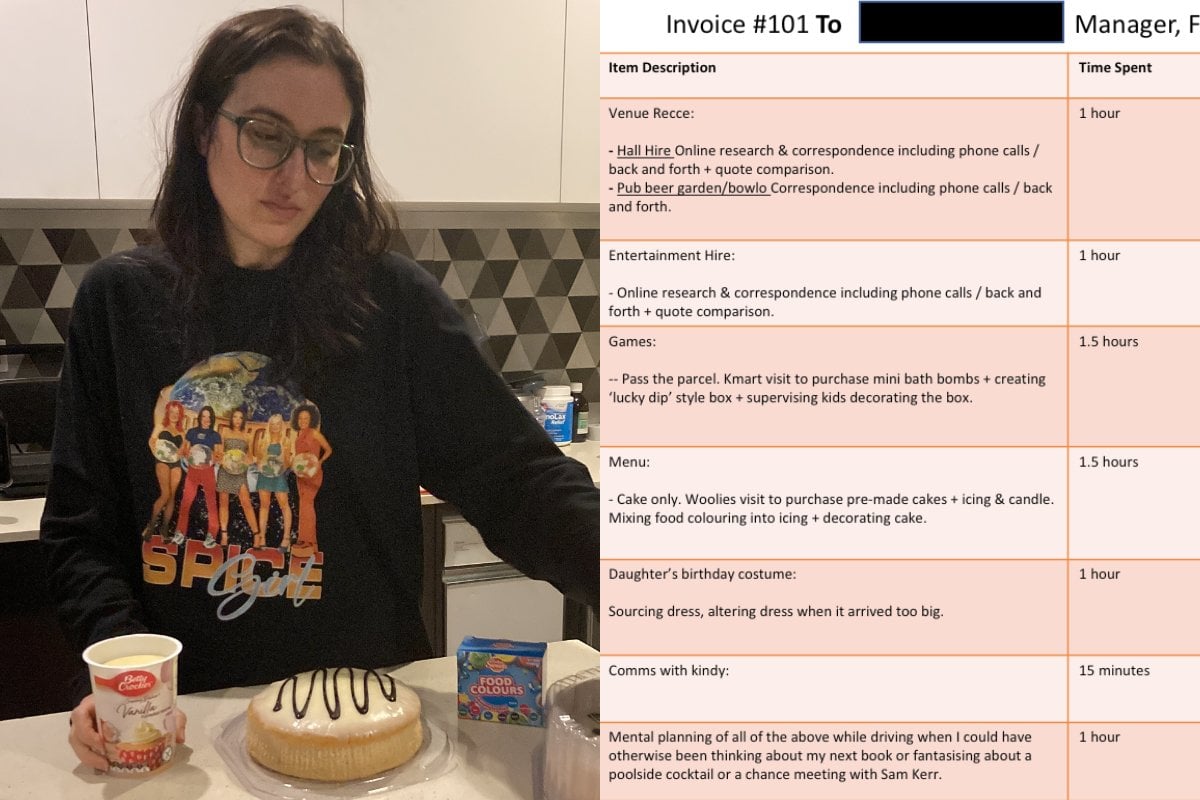 "She can have a birthday party when she asks for one."
This is the response I gave my husband year after year when our daughter's birthday grew closer and he began his annual ritual of nagging me to plan a celebration.
For the first three years of her life, our daughter's birthday was marked with a simple cake surrounded by her favourite people; her immediate family, cousins and grandparents. No balloons, no banners and no fanfare - after all, she hadn't yet shown signs of actually grasping the concept of a birthday at all.
Watch: The truth about kids' birthday parties. Post continues after video.
This year was different. A few months ago, our daughter returned from a friend's 4th birthday celebration listing the things she wanted at her 'pardy'. She wanted to wear a princess dress. She wanted a unicorn-Spiderman cake. And she wanted to play pass the parcel.
My husband, literally unable to contain his enthusiasm, began prompting more trimmings: An Elsa performer? Nail painting? A magic show! In other words, fanfare.
My husband grew up with fanfare. Birthdays were a big deal in his community. Think a few hundred people in a hall, a multi-tier cake and a legit puppet show. He loved his birthday parties and I'll admit they look like great fun.