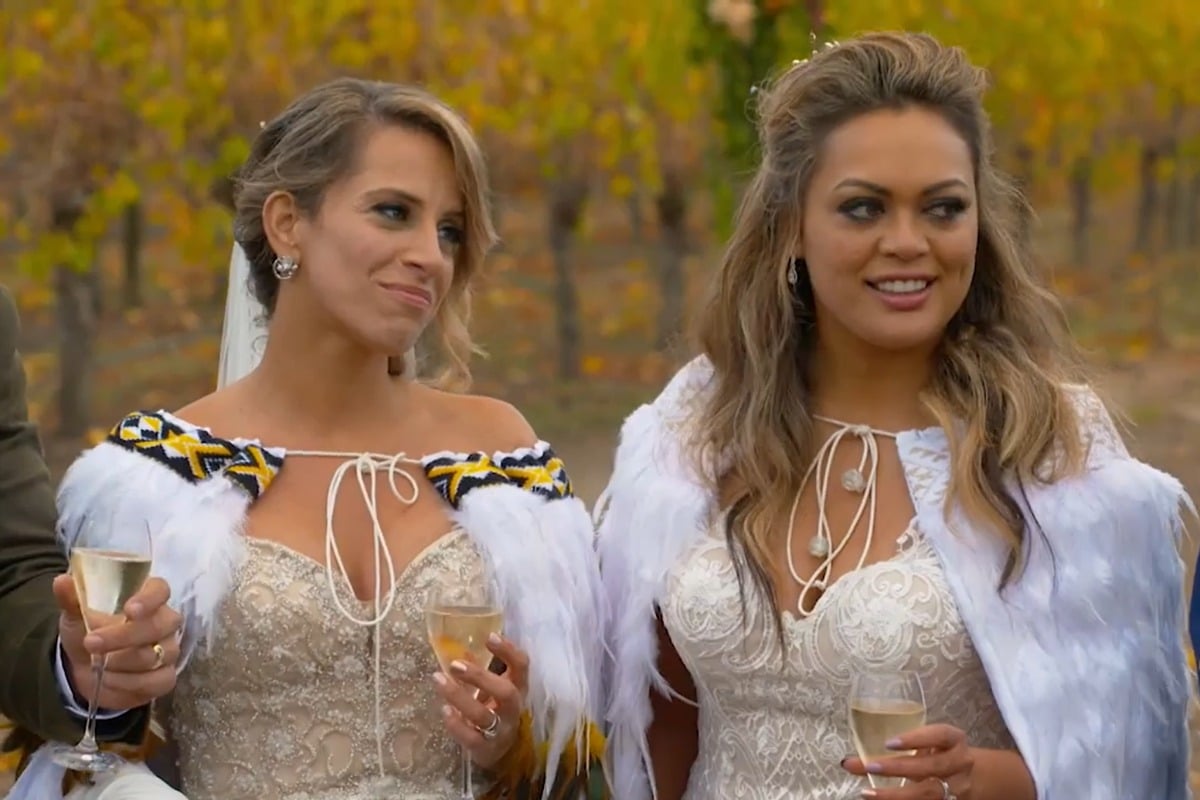 Over the course of this season of Bride & Prejudice: The Forbidden Weddings, six Australian couples have dealt with the immense pressure of having parents who will do just about anything to stop them from getting married.
From arguments over substance abuse to accusations of kidnappings, it's been the most dramatic season of Bride & Prejudice we've seen yet.
But while all five couples have been fighting to get married, there's one couple's story in particular that hundreds of Australians have truly empathised with – Jess and JoJo.
Watch the trailer for Bride & Prejudice: The Forbidden Weddings below. Post continues after video.
From the moment we were introduced to JoJo's parents, Sid and Lody, it was clear that Jess and JoJo's story was one we've seen play out time and time again.
Although Jess, 28, and JoJo, 38, have been together for two and a half years and even bought a house together, JoJo's parents strongly disapprove of her decision to get married to Jess.
In a situation that many same-sex couples face, JoJo's parents, who are of a strict Lebanese Catholic faith, told their daughter that they weren't willing to "sin in front of God" by attending the couple's wedding.
"They're good people, but they are not doing the right thing," Lody said. "As much as I love Jess and Joanne, I won't see them getting married. Sorry, I can't. I can't go. I will be sinning in front of God and I can't do it."
"They're not to be together. A woman and a woman, it's not right," Sid added.
It was a point both Sid and Lody made clear throughout the season.
 

View this post on Instagram