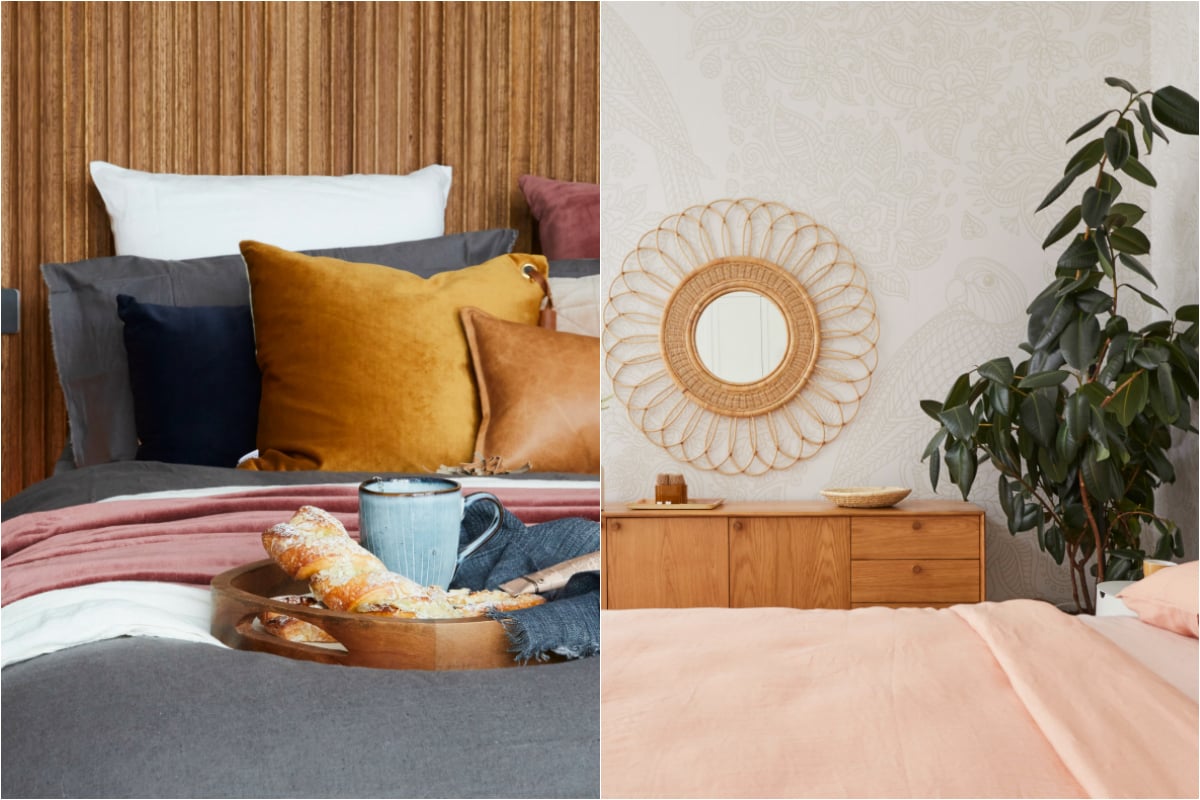 Another week, another room reveal on The Block.
This week saw the prize money double to $20,000, and ex-Block all stars, including fan favourites Josh and Jenna, returning to help the 2019 couples with their houses.
It obviously helped, because this week saw the judges give some of their highest combined scores, with the lowest being 27.
So without further ado, here are The Block guest bedroom reveals for 2019.
El'ise and Matt
"That's impact," Shaynna said upon entering El'ise and Matt's guest bedroom.
Their artwork portrayed a woman who Shaynna thought was "vomiting" and once you see it, you'll never look at that painting the same. She even re-enacted a woman vomiting, which was a lot for prime time television.
"I couldn't love that more," Darren Palmer said nevertheless. Neal Whitaker agreed, praising the couple for their colour palette.
The couple also implemented an AM and a PM wardrobe, which the judges agreed was an original and well executed idea.
Matt and El'ise received a 29 from the judges, ultimately awarding them second place.