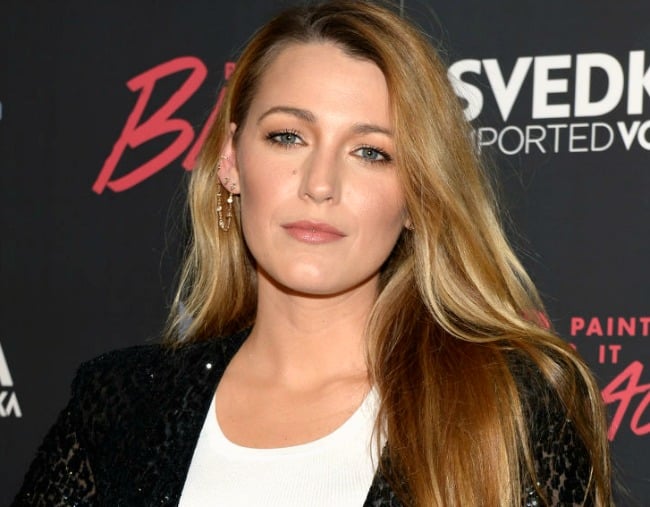 1. Blake Lively just deleted all the photos from her Instagram – leaving one creepy sentence.
Errrrm… we're a little worried for Blake Lively right now.
The actress just pulled a Taylor Swift and deleted all her Instagram photos, removed her display picture, changed her bio line to "What happened to Emily?…," and unfollowed everybody bar 27 accounts owned by girls with the name Emily Nelson.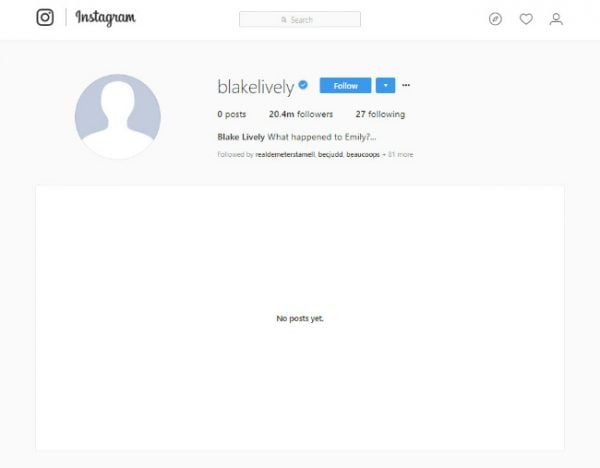 Confusing... yes, very, but we think we know the reason behind her ominous disappearance.
At first we thought that perhaps husband Ryan Reynolds was just pulling another prank on her, but a quick google revealed it's probably for her upcoming film A Simple Favor.
In the film Lively plays a character by the name of Emily Nelson (yep...) who suddenly vanishes, with co-star Anna Kendrick acting as her best friend and mummy blogger Stephanie Ward who attempts to find out the mysterious reason behind her disappearance.
Her dedication to promoting the film is commendable.
2. The part of Bachelor in Paradise Megan Marx hasn't forgiven Channel 10 for.
After a tumultuous season of reality TV, Megan Marx has a bit of a bone to pick with Channel 10.
The 29-year-old, who is still in a relationship with Jake Ellis despite the couple leaving paradise early, is "offended and upset" by one particular 'scene' in the show.
Before it even aired, viewers were shown what looked like a steamy kiss between Marx and another female contestant. A voice over of Marx describing Elora Murger as "absolutely gorgeous," saying "she's definitely my type of girl," alongside footage of her kissing a brunette, sent a fairly clear message.
But late in the season, audiences learned it wasn't Elora who Megan was kissing - but Canadian contestant Thomas Perras.
For Megan, the queer-baiting scandal has put her off wanting to be on reality TV ever again.
"I was frustrated, and Channel 10 knows that. It's definitely queerbaiting, and I hate the idea of the queer community being offended and upset. I definitely was.
"I don't have control over editing or promotion or any of that stuff, so it was frustrating. Not a whole lot that I could do about it but make a public statement and say that it sucks."
"I'm done with reality TV. Not keen on doing any more shows. Two is enough," she said definitively.
Catch up on all things Bachelor in Paradise with the latest episode of Bach Chat in Paradise - in which Sam and Tara gave us all the feels. Post continues after audio.
3. EXCUSE US but it looks like Gigi Hadid and Zayn Malik are back together.
Zayn Malik and Gigi Hadid announced the end of their two-year relationship in March - but it looks like the pair may be getting back together.
Or they're at least involved in a post-relationship hook-up.
TMZ have shared photos of the One Direction singer and model making out in New York City at the weekend. Apparently, Zayn was also later spotted walking into the 23-year-old's apartment building.
With no indication of a reunion being Instagram official (Zayn still doesn't follow Gigi), we guess we'll have to wait and see what this means.
4. The 13 Reasons Why season two trailer is finally here and... wow.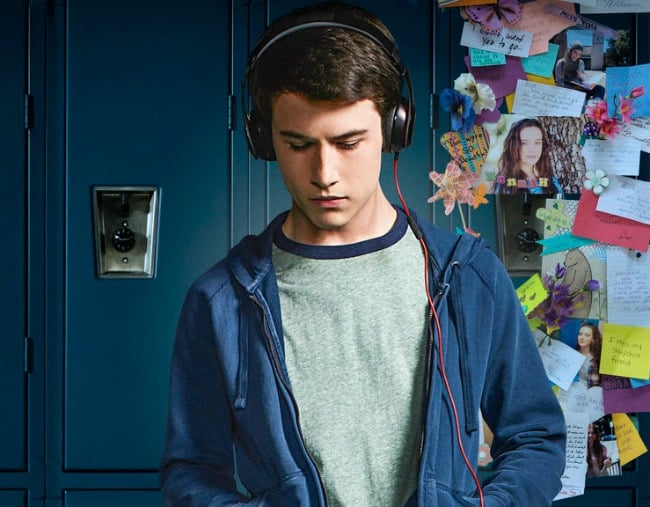 Since Netflix's controversial teen drama series ended we've known there has been a 13 Reasons Why season two coming. And now we've been given some clues as to what it might be about.
Netflix released the trailer for the second season this week along with the show's drop date - 18 May. (Which is less than three weeks away!)
The clip doesn't give away much in terms of a plot, but we get some clues as to what the season will explore. For one, there's someone else carrying on Hannah Baker's post-death mission (and possibly corrupting it for their own purposes). "The tapes were just the beginning," a note tells us. And it also seems like polaroid photos will have something to do with it.
Watch for yourself and tell us what you think:
And if you ever need support while watching, you can visit netflix.com/13reasonswhy for resources.
5. Jarrod and Keira have cancelled their media appearances for today. Here are our theories.

On last night's epic Bachelor in Paradise finale Jarrod Woodgate and Keira Maguire declared their love for each other.
It seemed like it was a match made in mango daiquiri heaven.
But then… today they cancelled all their media appearances.
Here at Mamamia, we've deduced that something must have happened between Fiji and now. Like maybe they broke up.
For all our other theories as to why they're not speaking to the media today, read our full story.
For all your Bachelor in Paradise Australia gossip in one convenient place, check out our Bachelor in Paradise 2018 hub.