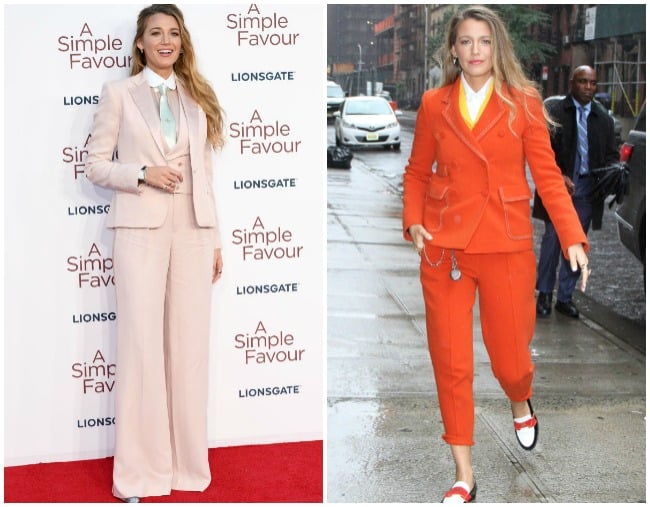 When Blake Lively appeared on the red carpet in her blush pink custom Ralph Lauren Collection power suit for the UK premier of A Simple Favour, one fan had some objections.
You see the ex-Gossip Girl star has sported a variety of suits at recent premieres, and Instagram member @fashion_critic_ joked that her look had become a bit too repetitive.
"It's suit number 1,356 for Blake Lively's promotion of 'A Simple Favour'," she wrote.
And then Blake responded.
"Would you note a man wearing lots of suits during a promo tour?" she wrote.
"So why can't a woman? Just sayinnnn. No double standards ladies."