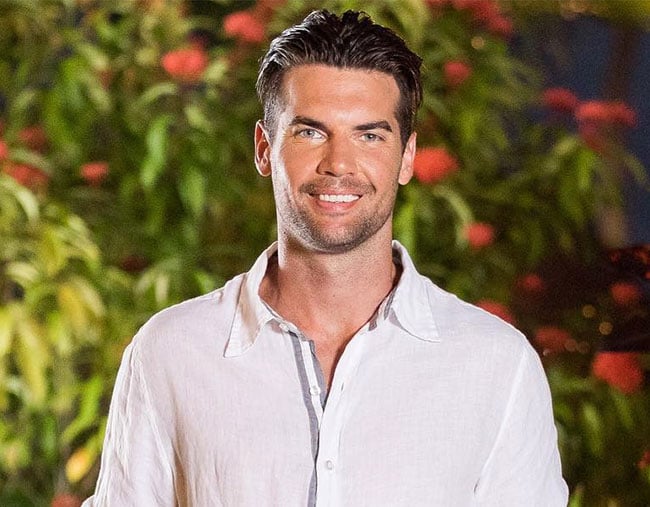 It was one of the most bizarre moments of Bachelor In Paradise so far: Blake Colman, full of confidence, offering his rose to Lenora… a woman who LITERALLY doesn't exist.
What he meant to say, of course, was, "Laurina Fleure, of Bachelor season two fame, you are so memorable and great and I, of course, would never botch the pronunciation of your name. Please accept this rose as a symbol of my undying affection and loyalty."
Now, after being sent home on last night's episode (alongside Canadian Daniel who is being mercilessly roasted by his fellow cast mates on Instagram), Blake is setting the record straight on just how he got the object of his affection's name so terribly, horribly wrong.
Watch: Blake explains why (and how!) he managed to botch Laurina's name on Bachelor in Paradise.
In a vlog uploaded to YouTube (yes, Blake has a vlog now…) Blake shared that he was actually "so sick" the day the scene was filmed.
"I had heatstroke… late nights, early morning and… my sickness and my health just went really bad," he said in the video.
"I had to get the medics to come take a look at me and they had to give me a whole tonne of stuff to keep me going. I was in bed the whole day… that's the reason why, during that episode, you never see me during the day, at all."