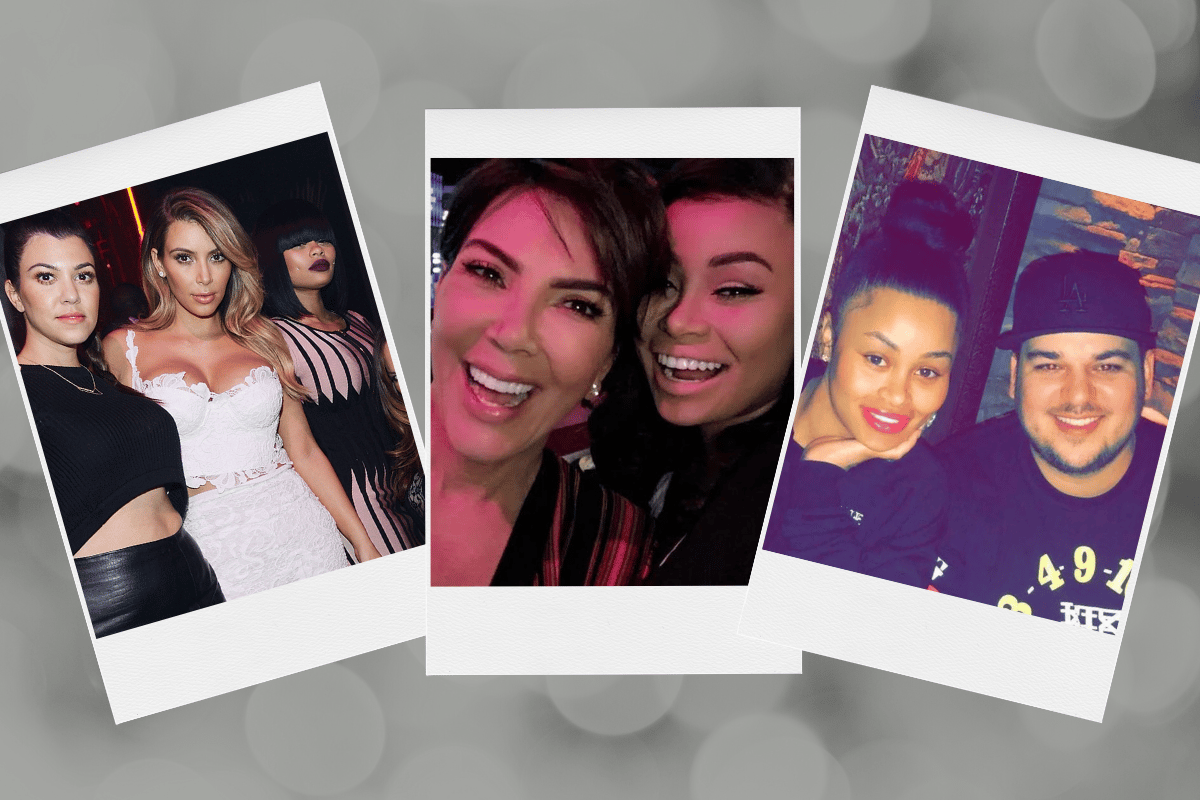 Believe it or not, there was once a time where Blac Chyna was friends with the Kardashian family. 
However, that story does not have a happy ending - in fact it has wrapped up with illegal image sharing, lawsuits, and a very public breakdown and breakup.
Watch Rob Kardashian and Blac Chyna reveal the sex of their baby. Post continues after video. 
As private as Rob Kardashian may be, last month he brought up some very personal grievances with his on-again off-again partner, Blac Chyna. And this has all bubbled up because of the lawsuit between Blac Chyna the Kardashian family.
Here is a breakdown of the intense eight-year-long fallout that neither Chyna nor the Kardashians can seem to get over. 
Why are the Kardashians fighting with Blac Chyna?
It all goes back to 2014, when rumours broke that Kylie Jenner had started dating rapper Tyga - who was the previous partner of Blac Chyna and the father of their son, now nine-year-old King.
At the time, Chyna was quite close with Kim Kardashian, with the two often taking selfies together. But that friendship went cold when Chyna's relationship ended with Tyga, and the rapper moved in with Kylie. 
While Chyna maintains the rapper did not cheat on her with the then 17-year-old Jenner, she did publicly say the teen star "expedited" their breakup.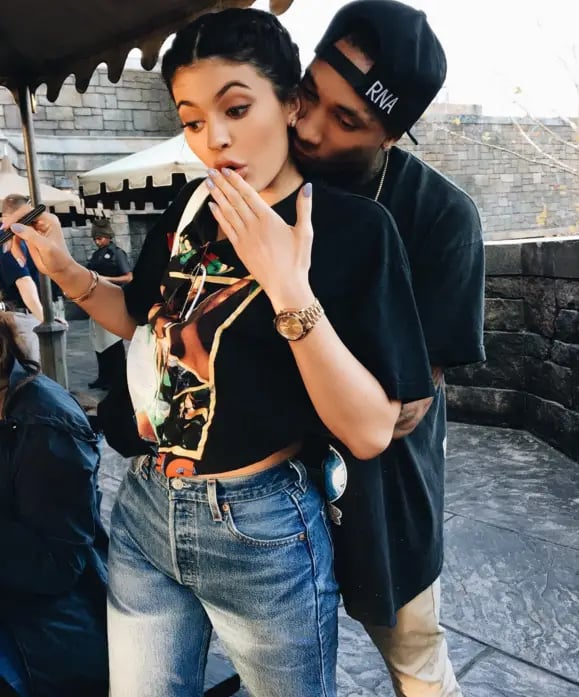 Kylie Jenner and Tyga. Image: Instagram @kyliejenner.