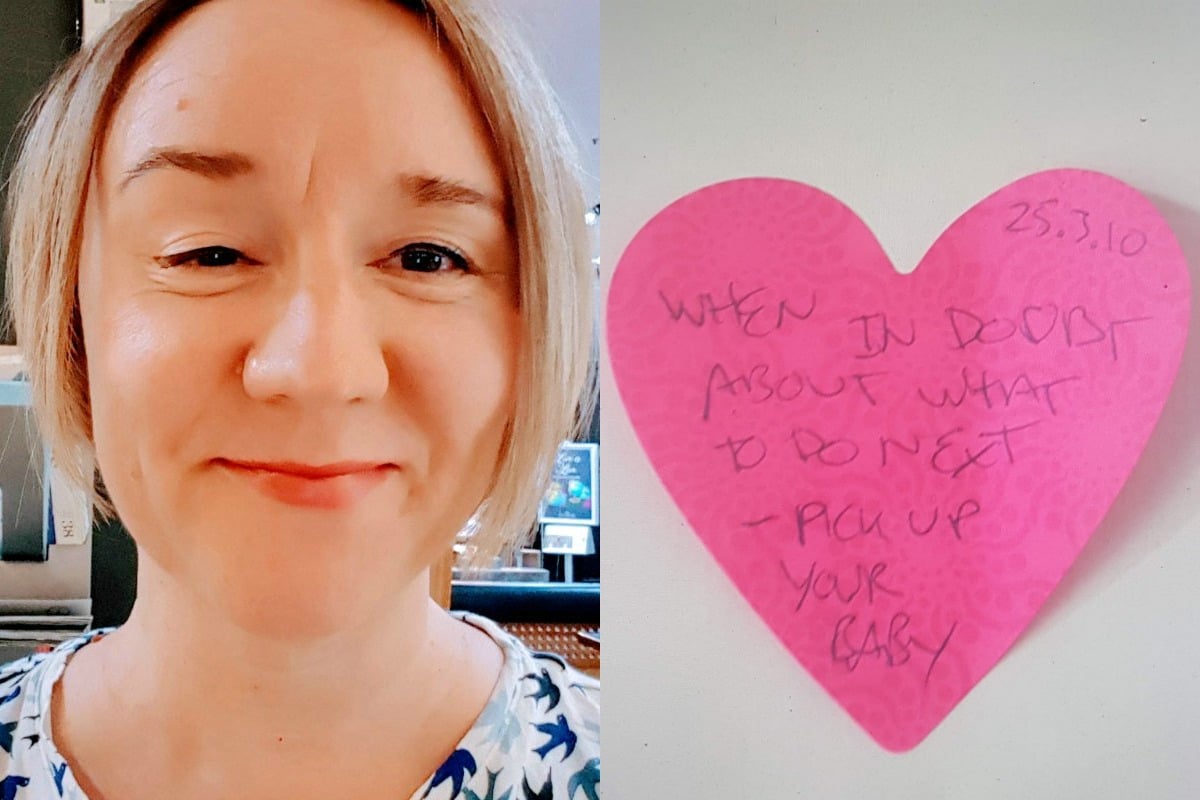 Warning: This post deals with mental health and might be triggering for some readers. 
I would never have believed a pink, heart shaped post it note could signal such distress.
'When in doubt about what to do next – pick up your baby.'
That is one of hundreds of bright post it messages forming a technicolour carpet over the walls, my bedside table, my computer, any surface of my hospital room that will hold them.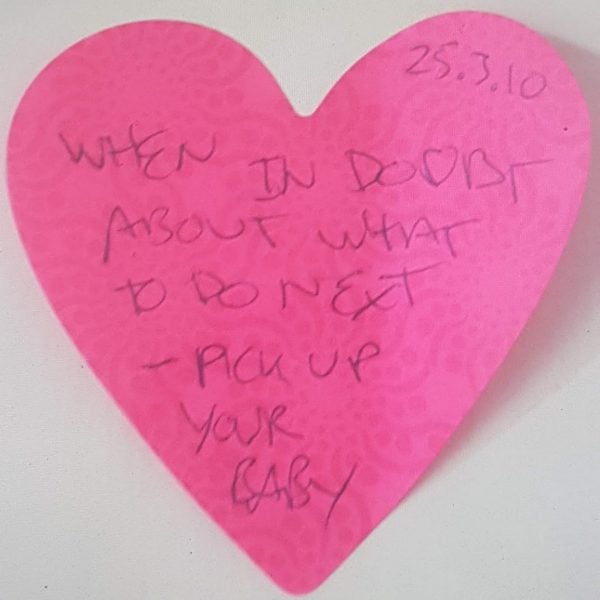 These notes are a visual representation of the inside of my head during a manic episode. Swirling, heaving thoughts scribbled down so quickly they are sometimes illegible because they will evaporate as quickly as they come. They all feel important as I write them.
Many of them are unintelligible nonsense. Some issue seemingly infantilising instructions such as 'Brush teeth'.
I throw most of these notes out when it is time to leave the hospital. But I keep that heart shaped one. A reminder that mania can make you so sick you need a post it to remember to pick up your baby.
What do you know about mania?
Everyone knows depression is bad. But does this mean mania is good because it supposedly sits at the opposite end of the bipolar spectrum?
Mania is often painted as the cartoonish counterpoint to depression. Perpetually bright, happy, and fun. But it is not fun.
It is the character in a horror movie who starts out friendly but then morphs into someone with sinister, glowing eyes.
Mania assaults your senses.