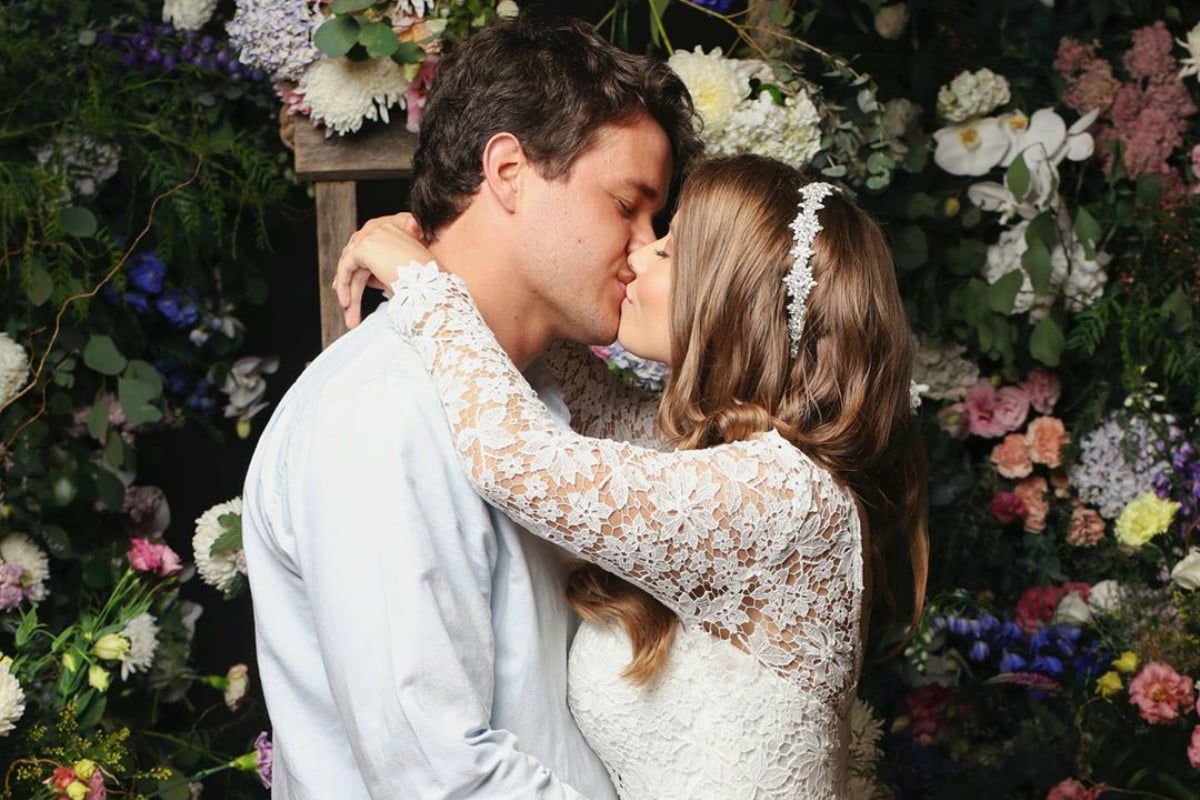 Bindi Irwin and her fiancé, Chandler Powell, got married just hours before new social-distancing restrictions banning weddings attended by more than five people came into play.
"We held a small ceremony and I married my best friend. There are no words to describe the amount of love and light in my heart right now," the 21-year-old wrote on Instagram, alongside a photo with her groom.
The couple, who met at Queensland's Australia Zoo, tied the knot there, where she and her family live.
Celebrities are getting… creative in isolation. Post continues below video.
Bindi said she and Chandler had been forced to "change everything" after nearly a year of planning, as the COVID-19 pandemic led to restrictions on weddings to help stop the spread.
"We've planned this beautiful day for nearly a year and had to change everything, as we didn't have guests at our wedding. This was a very difficult decision but important to keep everyone safe," she said.
"We wish all of our friends and family could have been there with us, however it's lovely that we will be able to share photos and videos."
Bindi's mother Terri Irwin and brother Robert Irwin were present, with Robert walking his sister down the aisle. There was a tribute to Bindi's father, Steve Irwin, who was killed in 2006 when a stingray barb pierced his heart, when Bindi was just eight.