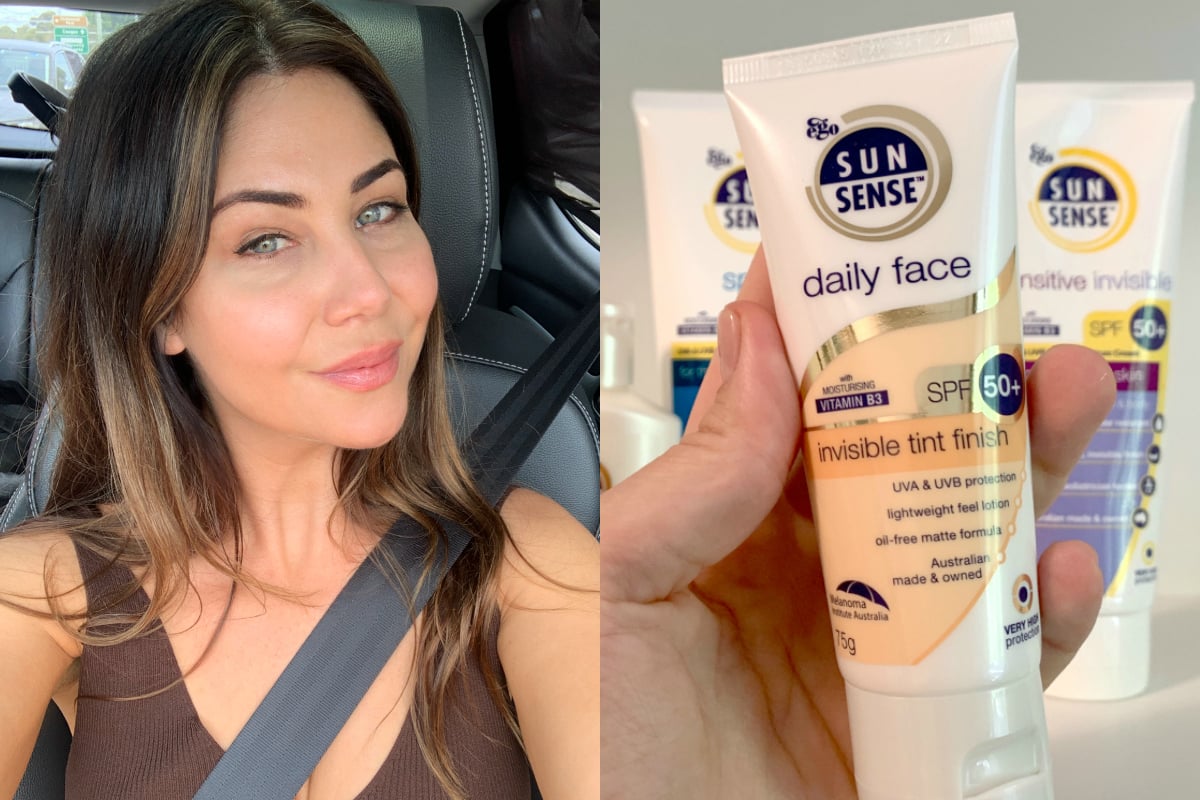 I'm just going to come right out and say it. I'm obsessed with sunscreen.
Being a beauty editor (for the last 15 years!) means I get to trial all of the SPF lotions, creams and sprays and it's still one of the most exciting parts of my job. It also means I'm a pretty tough judge.
There's plenty of sunscreens out there that will help protect your skin from the sun's harmful UV rays, but they can be thick, white and hard to apply. And let's face it – if it doesn't feel nice you're not going to use it, right?
So, let's take a look at the ones I've been playing with lately from SunSense.
Sunscreens for the face.
I'm most diligent about wearing SPF on my face – every single day, rain hail or shine. So let's start at the top.
I recently had a baby and so instead of spending every day inside an office, I'm doing different things throughout the day and as a result I've found my suncare needs have changed due to the increased time I'm spending outdoors.
So it's already a plus that all of the following sunscreens offer SPF50+ UVA and UVB broad-spectrum protection, and are dermatologically tested and fragrance free.
Sunscreen #1: SunSense Daily Face SPF50+ Invisible Tint Finish.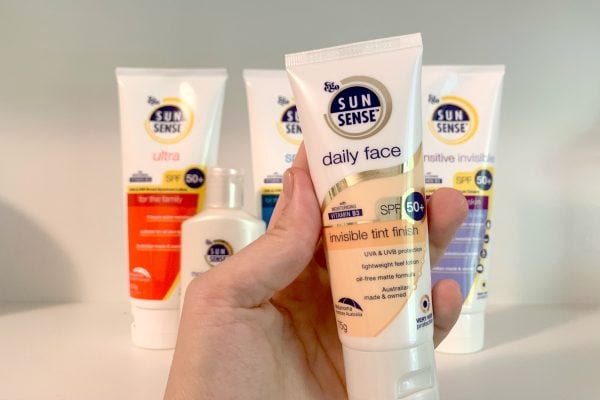 I was intrigued by this cream because I really liked the idea of the 'invisible tint'. I decided to try it out on a day I was only going to pilates then doing chores around the house, so I wouldn't be wearing makeup.