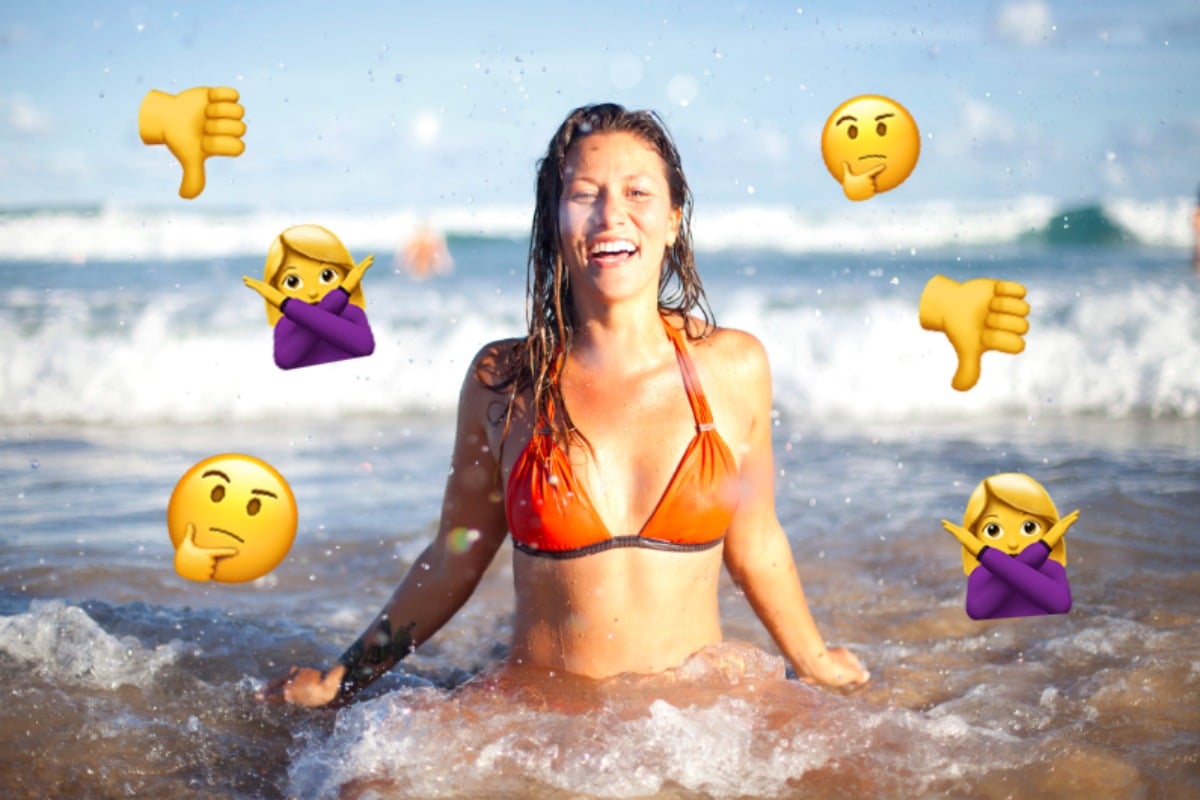 Guys, we need to talk about summer.
Yes, summer. The season.
As in, the 'fun' season 93 per cent of the earth's population pine for all year long and even travel across the world to chase.
Because here's the thing: not everyone likes summer.
Before you smash your smartphone in an irrational fit of rage and curse the day I was born, hear me out.
Don't get us STARTED on the sleepless, sweaty nights… Check out our top hacks for sleeping soundly in summer. Post continues below.
I truly believe I am not alone in my extreme dislike for the summer months. In fact, I estimate hundreds – nay, thousands – of us secretly spend it hoping for unseasonable cold snaps when everyone else is wishing for 30+ degree days.
While our summer-loving friends are living their best lives, we are the ones left behind, overheated and flustered, nursing sweaty sunburns and rubbing chafe cream on our red raw thighs.
So for those of you out there who also hate summer, I see you. And here are nine things only we know to be true.
1. Shade is non-negotiable. Even if it means you're always sitting by yourself.
December, January and February can be a lonely three months for people who hate summer. This is because while all your friends and family love sitting in the sun and soaking up Vitamin D, you prefer a nice, cool shady spot.
Sadly, these two are rarely located right next to each other.
Hence, you're a loner. Or the killjoy who makes everyone sit in the shade.
Being a shade seeker also means packing up and moving whenever the sun moves. It's annoying, but your wellbeing comes first.
2. Your entire body is covered in chafe, but mostly, your thighs.
Sure, everyone sweats in summer, but I'm willing to bet $5 that those who dislike summer actually sweat more than the average person. It's part of the reason we hate summer so much.
And with sweat comes chafe. Thigh chafe. Underarm chafe. Boob chafe. Under bra chafe. Back of the knees chafe. And the most unforgiving, crotch chafe.