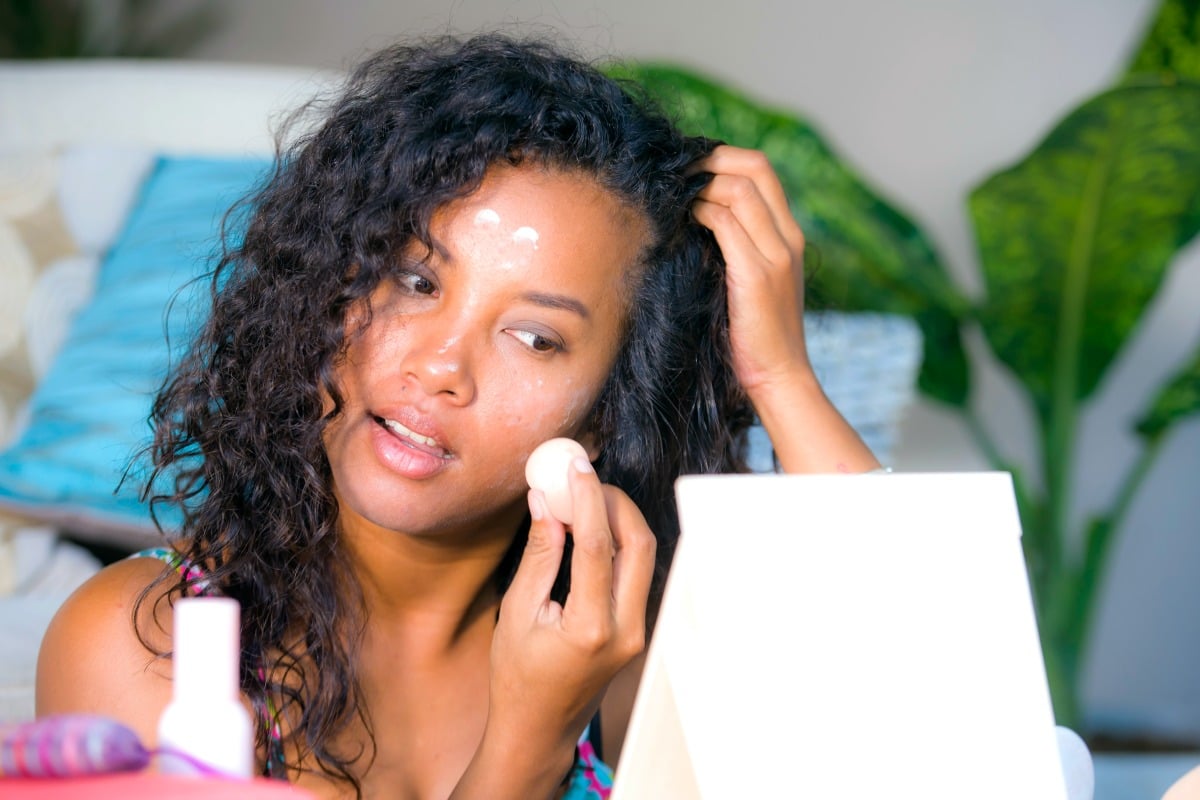 We all know how vitally important it is to apply sunscreen each day to protect our skin from harmful UV rays.
But what's just as important as the initial application is making sure you top up your sunscreen throughout the day, which can pose a slight logistical issue if you've put on makeup.
Slapping your face sunscreen straight over the top can leave your makeup looking a bit… dishevelled.
Leigh Campbell explains everything you need to know about chemical and physical sunscreens on Mamamia's You Beauty podcast. Post continues below audio.
But a genius demo from Melbourne-based Instagrammer Hannah English has shown us the perfect way to be sunsmart throughout the day without sacrificing our makeup. And it has thoroughly changed our lives.
View this post on Instagram