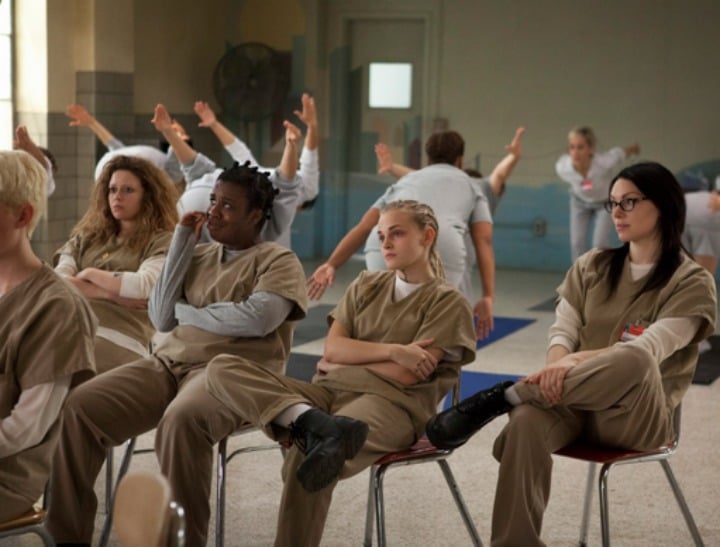 There's a man I can't stop thinking about.
He is not my husband. He is not the father of my two children. He is not a family member or a friend.
I really don't think he's very good for me. He is a middle-aged alcoholic who can't hold down a relationship or a job. He wears flannel shirts and bad jeans and cowboy boots. He is not even really that good-looking.
But I spent all weekend with him, and I'm gone.
Here he is:
It's not even just him. It's his ex-girlfriend too. She's a formidable woman in her early 40s, with an incredible career and the world's most glorious hair. She is talented, decent, and strong, a wonderful mother. I want to be her friend. Hell, I just want to BE her.
No, I am not a teenager with a celebrity crush. I am a grown woman firmly in the throes of a binge-purge TV obsession. I have been watching Nashville.
You know the signs. You've heard good things, you think you'll check out the pilot on that rare Friday night you're home alone.
Before you know it, you are promising yourself JUST ONE MORE as you fight sleep on the lounge, contemplating NoDoze.
Before you know it, you are hiding in the kitchen, Googling the actors on your phone while your children scream for your attention.
Before you know it, you are seeking out other addicts with whom to trade spoilers and theories and trivia.
Before you know it, you are considering JOINING AN ONLINE FORUM.
Watch the trailer for Nashville here. Post continues below.

Nashville is a US drama about country music stars, with songs.
And if that sounds like your worst nightmare, let me tell you: you have NO idea.
What it is really is a superior soap opera, a series that ticks all the boxes — perpetual sexual tension, drugs, divas, betrayal, family skeletons in every corner — and like all great soap operas, it touches all demographics. There are hot young things with complicated love lives who sing like dreams — including the outrageously good-looking and talented Australian actress Clare Bowen.