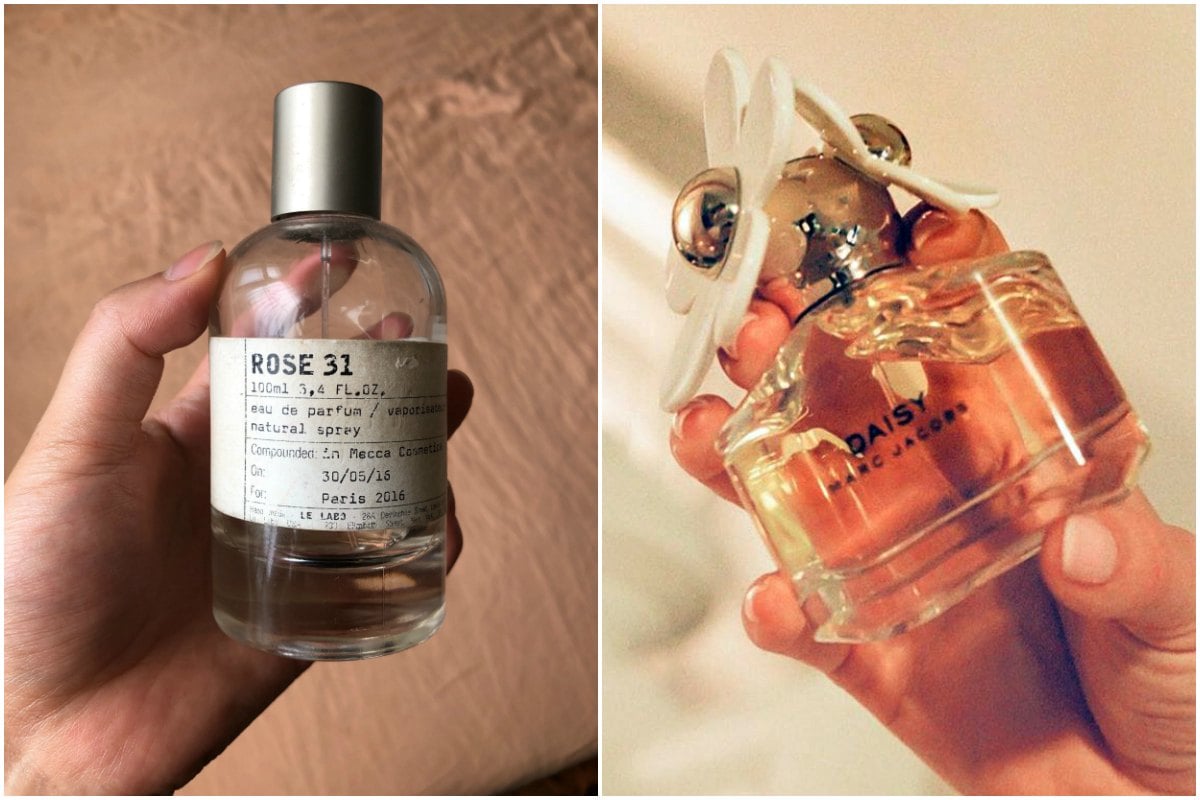 Frankly speaking, fragrance shopping is bloody overwhelming.
Not only are there about a million options but there are only so many scents one nose can handle before it gets nostril fatigue.
Like dating, the road to finding that one 'Signature Fragrance' is a numbers game and you've got to sniff a lot of frogs to find your splendidly perfumed prince.
However, if you're trying to branch out from your current scent, we asked 28 women to share their 'signature scent' and the story behind it for a hefty dose of perfume inspiration.
Think of this as a curated 'to-smell' list. In fact, we wouldn't recommend you go to a perfume shop without it.
How to make perfume last all day… you're going to need a tub of vaseline. Post continues below.
I bloody love it, every time I wear it I feel so nice and I can instantly pick the scent when someone else is wearing it. I first bought it duty-free in 2017 when I went to Hawaii with my then-boyfriend who proposed on the trip. I also wore it on my wedding day.