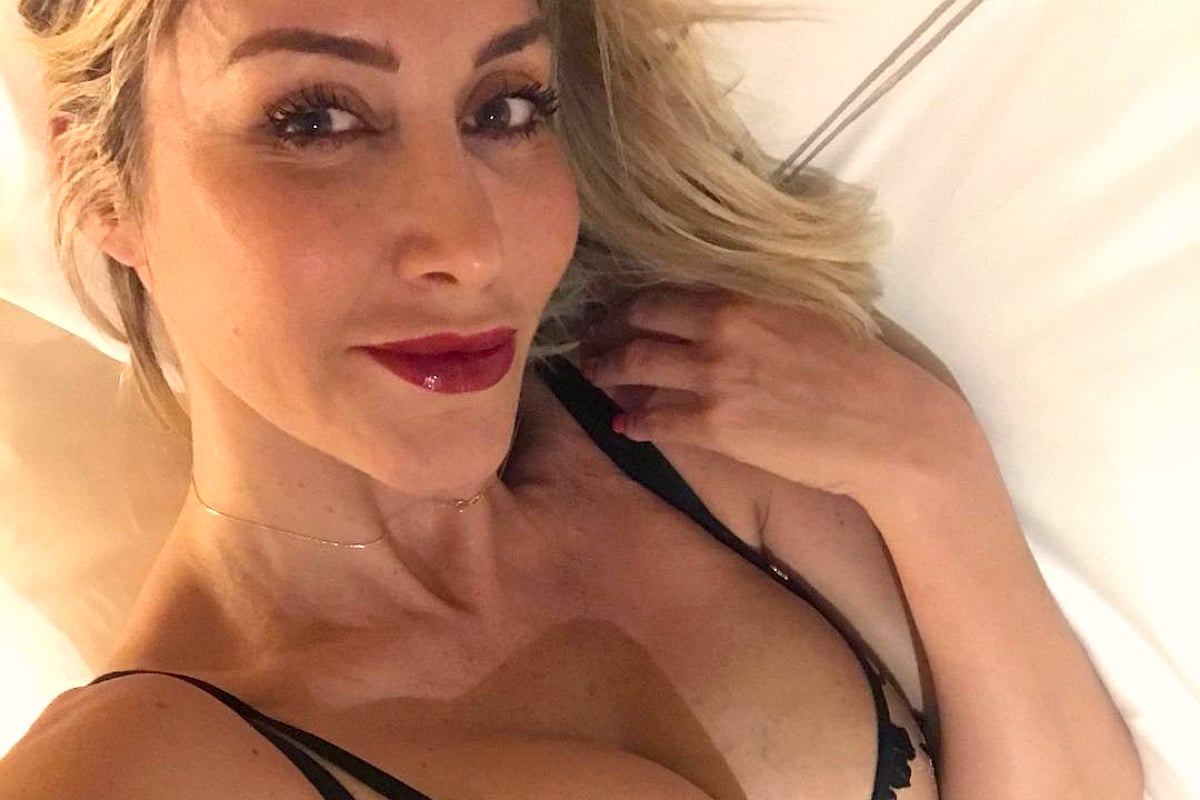 This wonderful nugget of beauty wisdom comes courtesy of Mamamia's beauty podcast, You Beauty. 
For this week's In Her Bag, Leigh Campbell rummaged through Samantha X's beauty bag to find out what products she loves.
Samantha X worked as a journalist and beauty editor for 10 years before changing careers and becoming Australia's highest paid high-class escort. She's also an author, columnist, sex expert and adult industry advocate, and a single mum of two kids. You might recognise her London accent from her No Filter episode with Mia Freedman, and as a co-host on the Sealed Section podcast.
Listen to Samantha X's full interview on You Beauty below. To ensure you never miss an episode, listen to You Beauty here for free. It's a blast.
When Australia's highest paid high-class escort Samantha X went looking for a new signature scent, she didn't think she'd end up adoring one of the most popular bridal fragrances on the market.
Alas, because the universe has a great sense of humour, that's what happened.
Speaking to Mamamia's executive editor and beauty journalist of 15 years Leigh Campbell on the You Beauty podcast, the journalist and mum-of-two said she came across the floral perfume in Mecca and it's always popular with her male clients.
"I went into Mecca for a new perfume and asked for the most beautiful sensory perfume. The fragrance expert sprayed this one and she said all the brides wear it on their wedding day," Samantha X said.
"I'm not exactly a virginal bride, but every man who I've worn this perfume with has commented on it. It's a beautiful smell, it can be a bit sweet, but I love it."
To find out more about Samantha X's signature scent plus all her other favourite beauty products – including the smudge-proof mascara she says is always still on the morning after – keep scrolling.
Side note – this is what (not really) happened when Samantha X came to the Mamamia offices. Post continues after video.