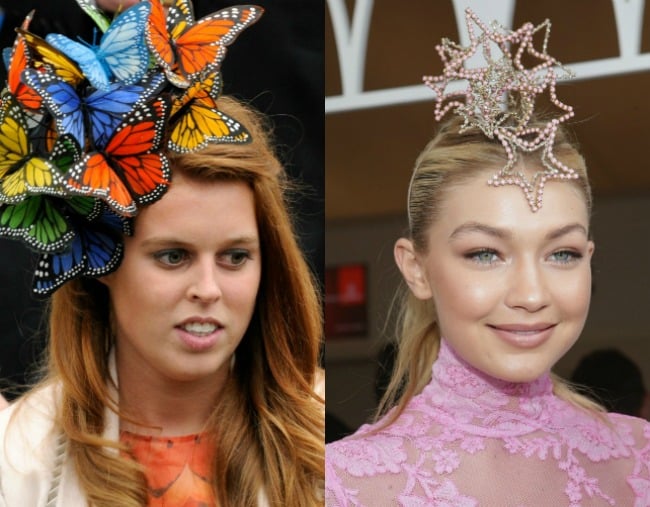 After the all-important dress, the royal wedding is really just all about the hats.
Particularly, the fascinators.
While some opt for something more traditional, others will plump for something a little…fancier.
With the big day just around the corner, we're bound to see more bizarre and beautiful fascinators sitting atop the heads of royalty and celebrities alike.
From Princess Beatrice to Lady Gaga and Gigi Hadid, here are some of the best and wildest fascinators we've seen in recent history.
Princess Beatrice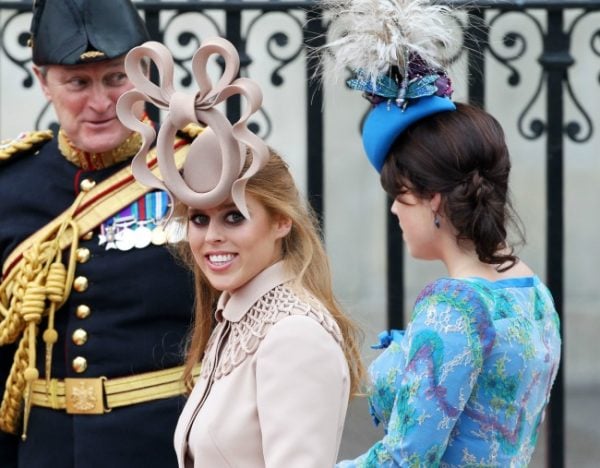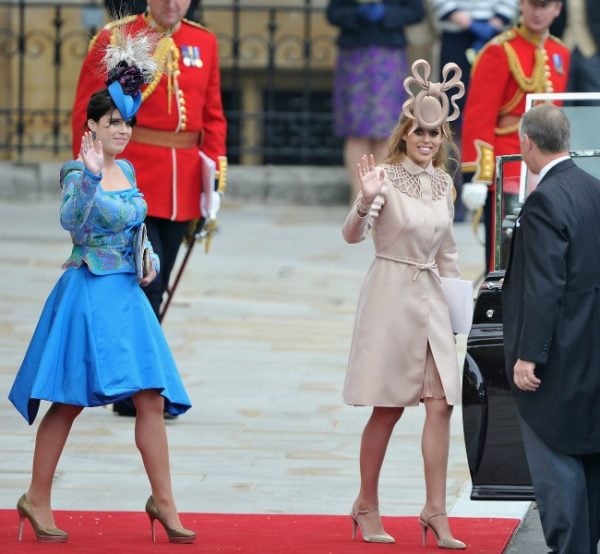 Princess Beatrice is the queen of wearing fascinators. It's no wonder that the question on everyone's lips is: what hats will Princesses Beatrice and Eugenie wear?
Pictured here, Princess Beatrice of York arrives at the wedding of Prince William and Kate Middleton alongside Princess Eugenie. Princess Beatrice's famous royal wedding fascinator was later sold on an eBay auction for $145,000 AUD.
Princess Eugenie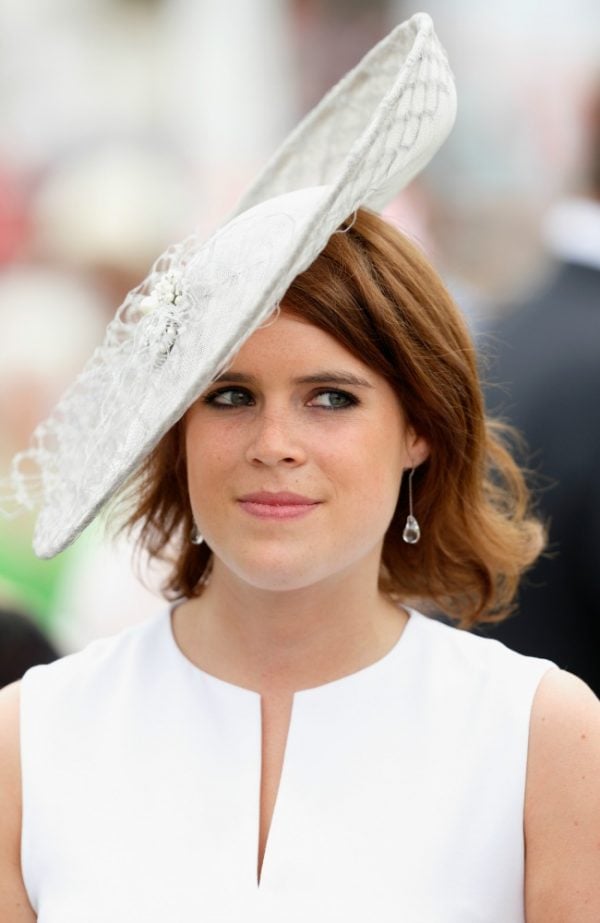 We can't mention Princess Beatrice without including Princess Eugenie too. Just like her sister, Princess Eugenie is well known for her choice in fascinators. She's pictured here at the Qatar Goodwood Festival in 2015, wearing a fascinator that resembles... a large dish?
Victoria 'Posh' Beckham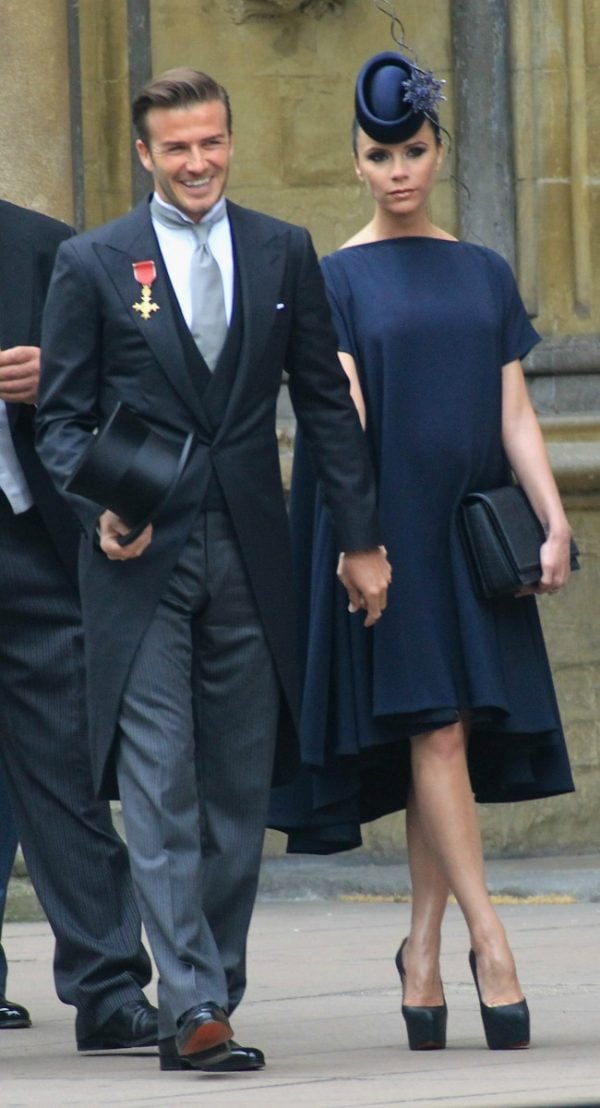 Fashion designer Victoria Beckham lives up to her Spice Girls alter-ego 'Posh' with her collection of hats and fascinators. Victoria wore this navy fascinator to the wedding of Prince William and Kate Middleton alongside her husband, David Beckham, who wore a dapper top hat.
Sarah Jessica Parker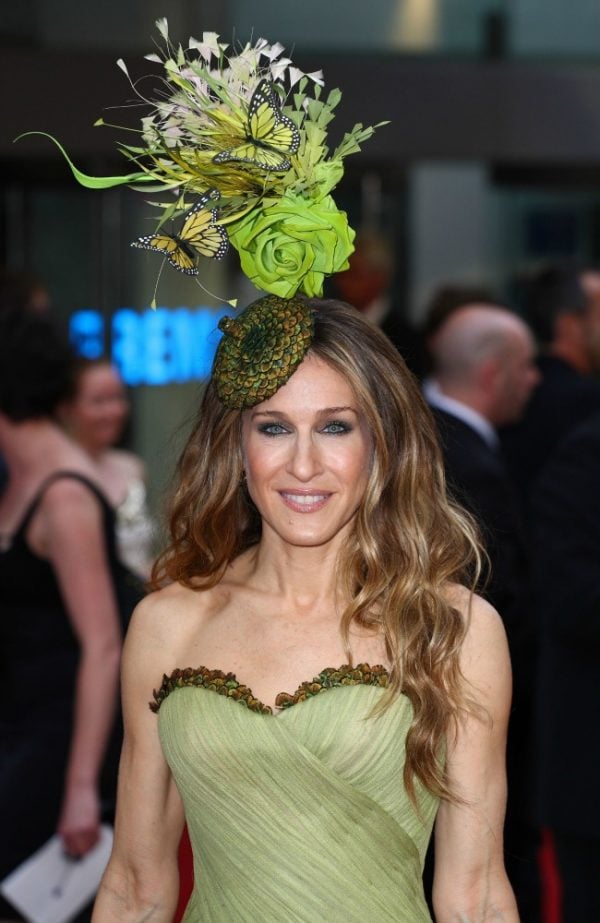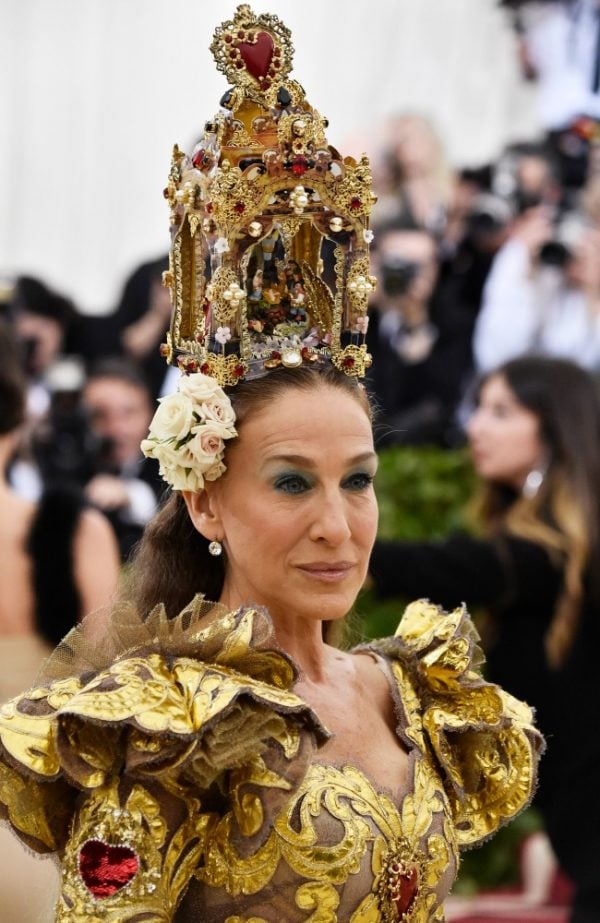 Sarah Jessica Parker has had so many wild fascinators over the years, it's hard to choose the best. From her lime green butterfly ensemble at the 2008 Sex and the City premiere to her most recent bizarre fascinator – an actual nativity scene sitting atop her head at the Met Gala.
Naomi Campbell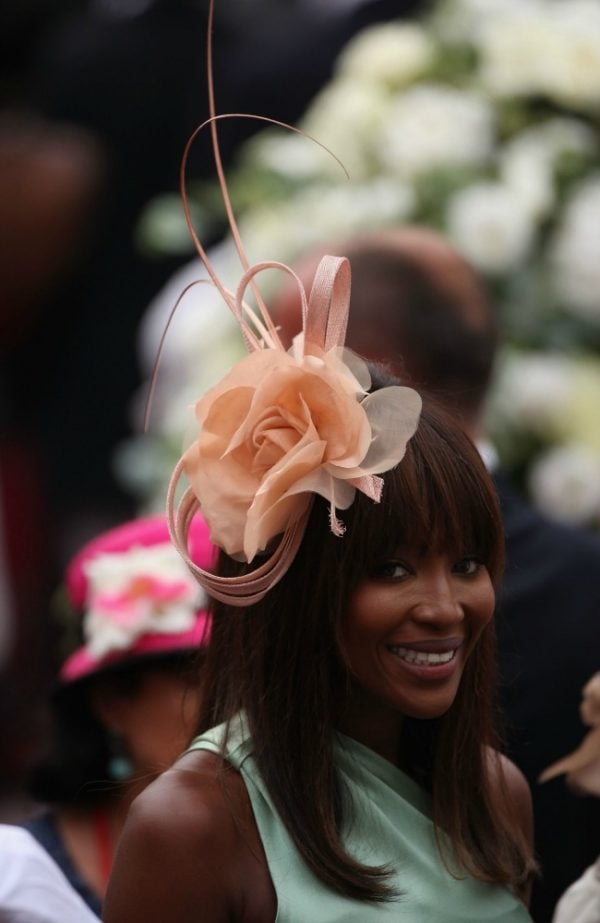 British model and actress Naomi Campbell topped off her outfit with this peach, floral fascinator at the Royal Wedding of Prince Albert II of Monaco to Princess Charlene of Monaco in 2011.
The Duchess of Cambridge, Kate Middleton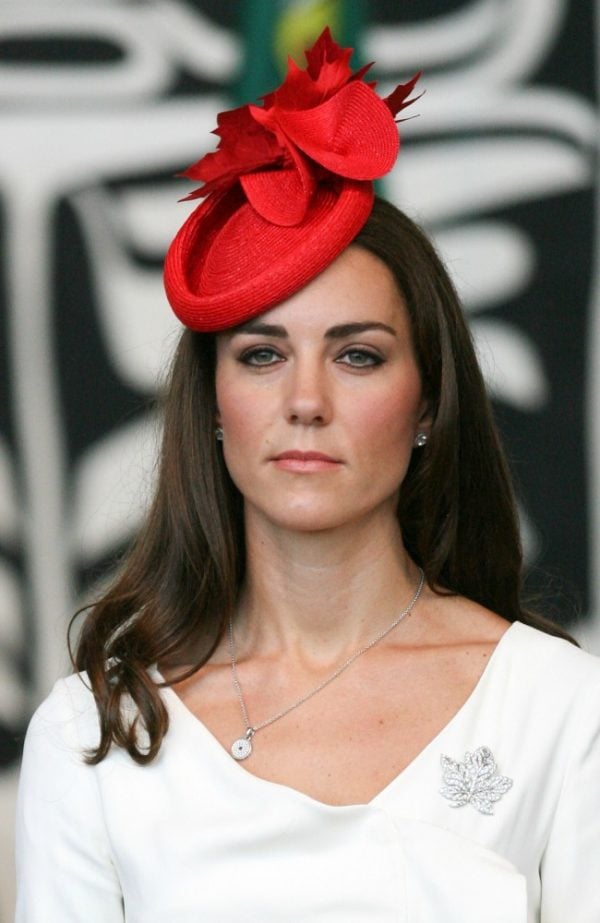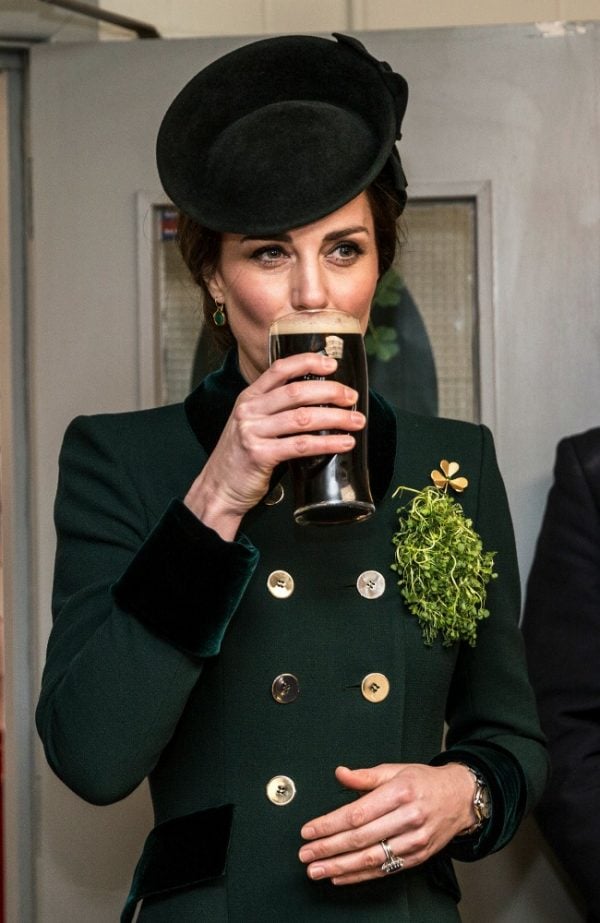 Since officially joining the royal family in 2011, the Duchess of Cambridge has worn a huge range of fascinators and often matches them to suit the event. For a citizenship ceremony in Canada, Kate wore this patriotic red fascinator, while opting for a green one while celebrating St. Patricks Day.
Meghan Markle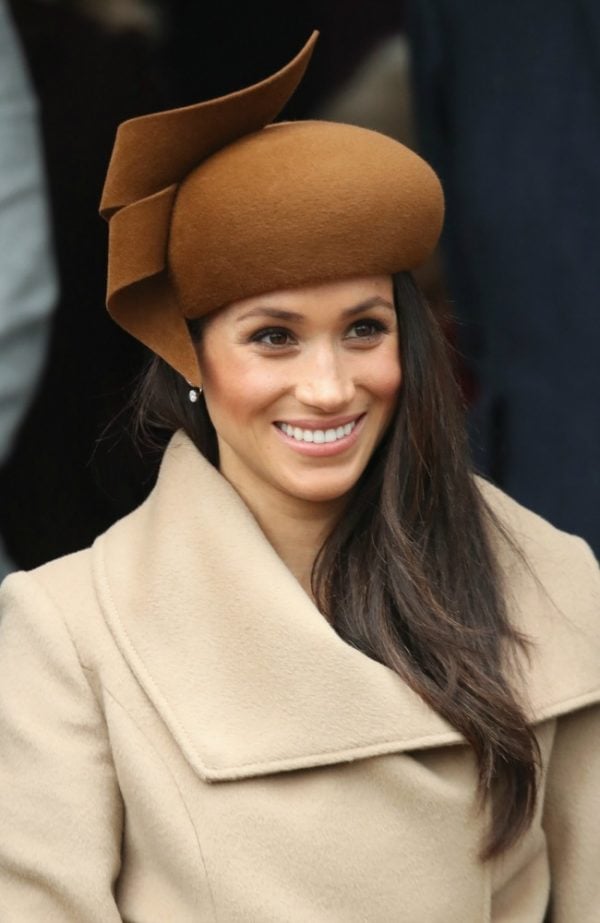 She's due to marry Prince Harry on Saturday, but she's already getting used to royal etiquette and tradition. And with royal tradition comes lots and lots of fascinators.
Gigi Hadid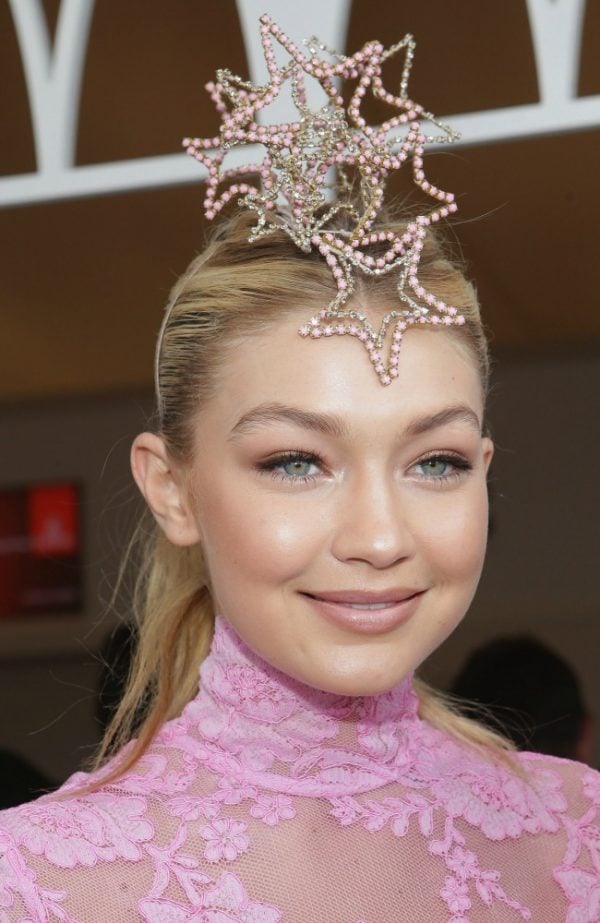 Model Gigi Hadid wore this pink and starry fascinator at Melbourne Cup Day in 2014.
Lady Gaga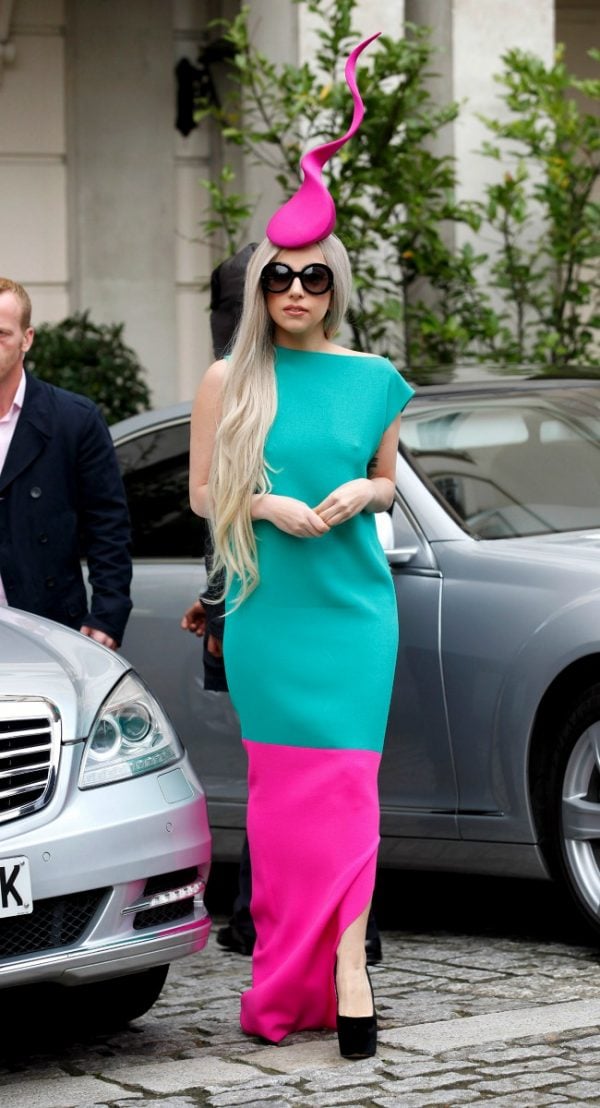 Singer-songwriter Lady Gaga is no stranger to unique headwear. She paired a teal and pink dress with this bright and high pink fascinator while leaving her hotel in London.
Pippa Middleton
Author and columnist Pippa Middleton became a big name on the UK social scene after she was the bridesmaid for her sister, Kate Middleton, at her wedding to Prince William. Pippa wore this petite fascinator to the wedding of Arabella Musgrave (who previously dated Prince William) and George Galliers-Pratt in London in 2014.
Read more: Is Pippa Middleton going to the royal wedding?
Dita Von Teese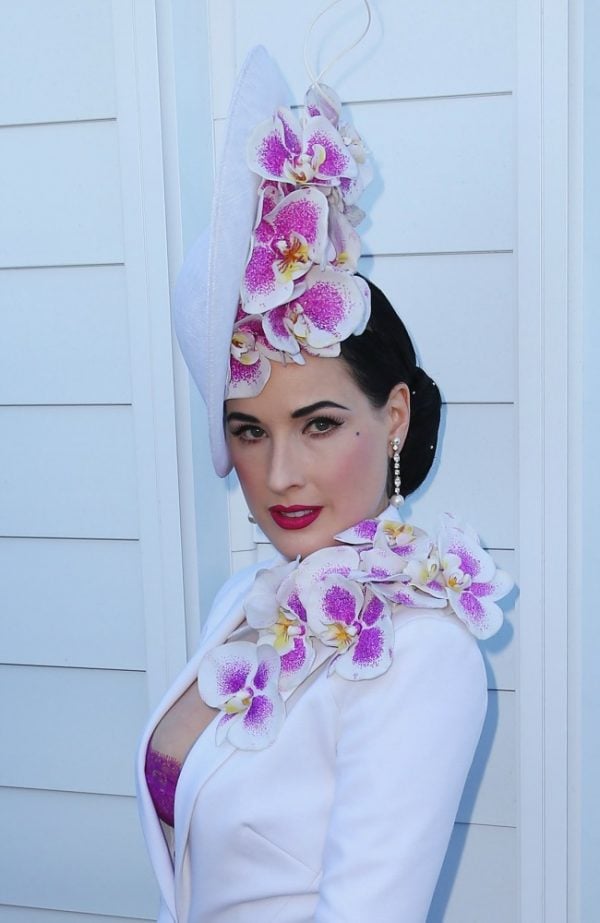 Burlesque dancer and model Dita Von Teese is known for her timeless glamour and style, so it's no surprise that she's worn dozens of beautiful fascinators. Our favourite? This big, pink, flowery one she wore to the Melbourne Cup.
Princess Beatrice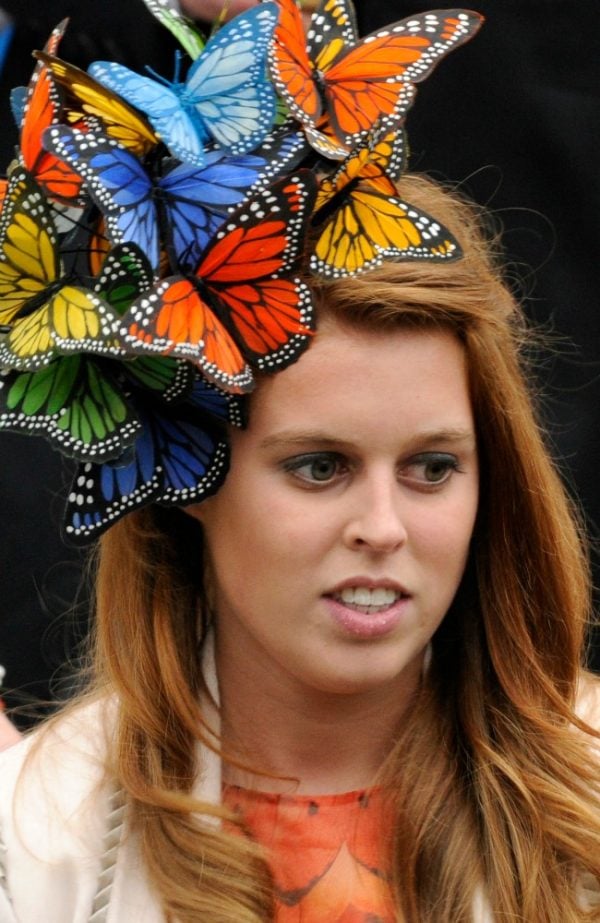 Yep, it's Princess Beatrice again. She really is the queen of fascinators. Princess Beatrice wore this butterfly fascinator to the wedding of Peter Phillips to Autumn Kelly alongside her cousin, Prince Harry in 2008.
Queen Máxima of the Netherlands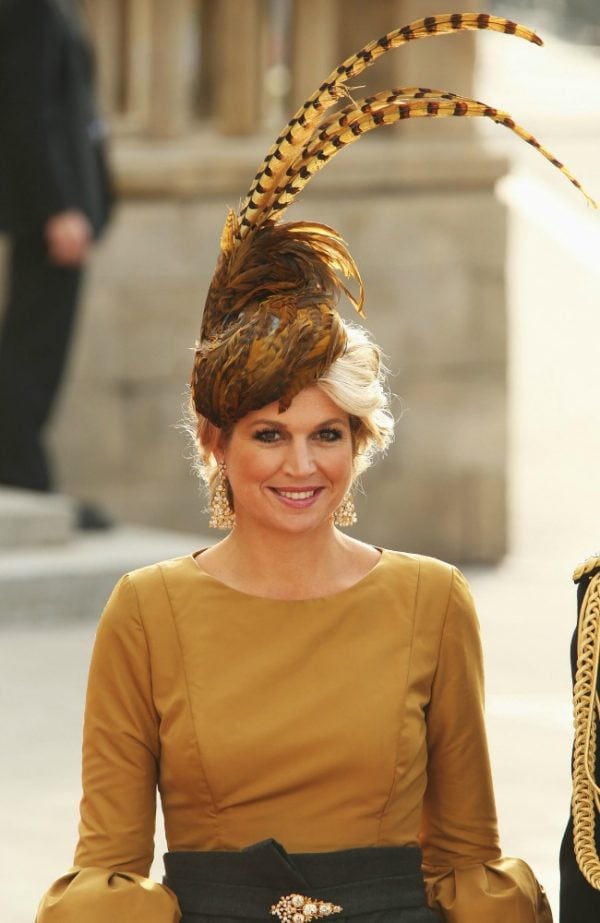 In 2012, the then-princess Maxima attended the wedding of Luxembourg's Prince Guillaume and Princess Stéphanie wearing this very tall fascinator.
Which fascinator is your favourite?