For everything Prince Harry, Meghan Markle and the Royal Wedding in one convenient place, visit our Royal Wedding hub.
It's the hottest ticket of the year, but there's one person who won't be attending Prince Harry and Meghan Markle's wedding on Saturday – actually there's lots of people who won't be there, but we're talking about Pippa Middleton.
Sources are saying Kate's younger sister didn't score an invite to the royal wedding, which only seems fair, given that Meghan, 36, flew to London for Pippa's wedding to James Matthews in May last year, and then wasn't allowed to attend at the final hour because of 'royal protocol'. Payback is a b*tch.
Well, apparently Pippa, 34, has been cut from the final guest list, and we can only guess why.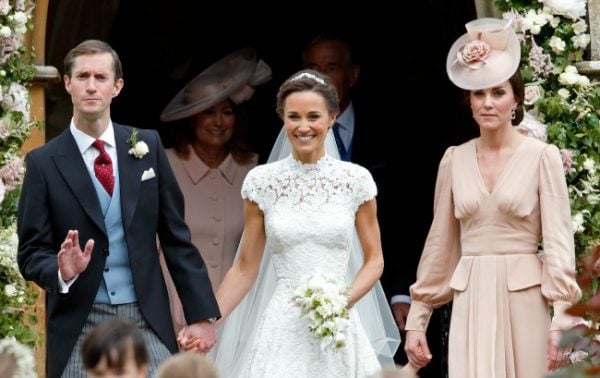 According to the Birmingham Mail, Meghan isn't actually all that close with either of the Middleton sisters - Kate, 36, included, but you know, hashtag family.
The publication also went on to say a part of the reason why Meghan and Pippa have been keeping their distance from one another is because they actually look freakishly similar, and they don't want that to be all people can talk about.
So, it may just be a case of Pippa not wanting to upstage Meghan on her wedding day.
And let's face it, she's had plenty of experience in that department.